Richard Barron, owner of six Spar stores in the north of England, reveals how he is keeping tills ringing despite the mixed bag of weather in his area.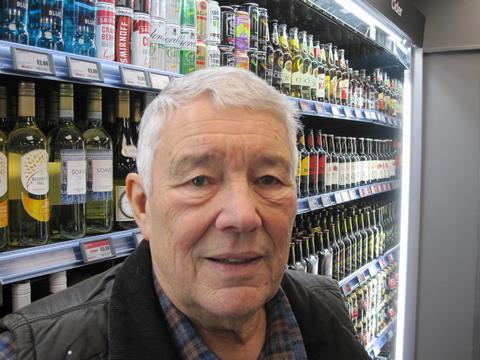 He says: "Sales have been very up and down lately because the weather has been so changeable.
"The good news is that we had an amazing Easter this year and it fell at the end of April in the new financial year so we aren't actually doing too bad compared to last year when we had such sunny and warm conditions throughout the summer.
"Most categories are pretty steady at the moment with alcohol being our strongest seller. We have had some sunny days this summer and when the sun is out people tend to buy wine and fags that they can drink and smoke while at a BBQ.
"However, the way things are at the moment it is hard to predict from one day to the next which lines will go out the fastest. If the weather is hot we have been known to do 100 cups of slush per day in one of our stores but that can drop to 10 a day if the weather is bad.
"Similarly, if the weather is poor and it is raining then most of our stores can sell 60 to 70 cups of coffee a day but when the sun comes out then demand drops significantly.
"You still have to have these things in the store whatever happens but it is like with food-to-go - they are categories that are very hard to get right because you never know how much you are going to sell. We find that the hot food always sells better when it is raining, for example.
"In the summer, you have to stock your store with summer lines and even if it is raining you haven't got time to be changing everything around in the store to match what the weather is doing. The only thing you can do is push certain product as best you can.
"We are lucky that we have such a range of stores in our estate. Some are located in rural areas, others are in the city and we get a broad spectrum of demographics shopping in the stores which makes it easier to manage the business.
"For us, June and September tend to be better than July and August. I much prefer it when everyone comes back from holiday and we get a bit of stability in the stores when everyone goes back to work and school.
"People go back to their routine of buying a Subway and a drink for lunch which is really good for us. The weather can still be good in September and the nights are still light enough to have the odd BBQ so it can be a good time for retailers - as long as the weather holds up."
Star performers: "Wine and spirits are our best performing categories. I think convenience stores that get their alcohol offer right can really increase sales."
Successful NPD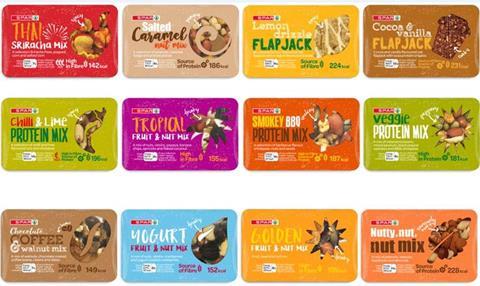 "Spar's new healthy snacking mixes have done well for us. People like them because they offer something a bit different from more conventional snacks on the market. They are similar to the ones that Graze make but they are a bit cheaper and still good quality."
Spar launched its own-label snacking mixes range in April.
Flavour combinations include cocoa & vanilla flapjack; lemon drizzle flapjack; chocolate, coffee & walnut mix; Thai sriracha mix; and chilli & lime protein mix.
In total, the range consists of four savoury and eight sweet variants made with fruits, nuts or flapjacks. Sold in 35g single-serve boxes, Spar's snacking mixes start from 75p.
Commenting on the products' success, David Armstrong, head of Spar brand, said "sales are already far exceeding expectations."