Britvic has announced new targets to help tackle climate change by reducing carbon emmisions across its business.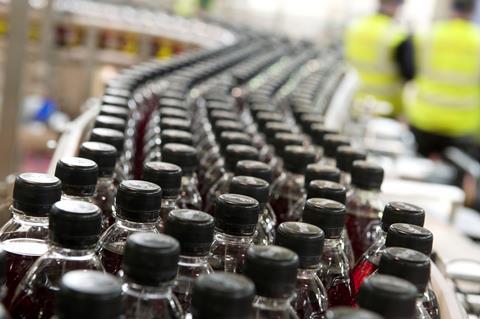 The company has become the first UK soft drinks company to have an approved 1.5°C target to control global warming, in line with scientific predictions and in partnership with carbon management and energy performance business Carbon Credentials.
Britvic has committed to halving emissions from its own operations by 2025 and plans to achieve net zero emissions by 2050. The soft drinks giant has also announced plans for a 35% reduction in emissions across its extended value chain by 2025 (all targets will be measured against a 2017 baseline).
The announcements make Britvic one of more than 310 companies across the world to commit to reducing emissions in line with the targets set out by the 2015 Paris Agreement.
To achieve its goals, the company is making a host of changes to its soft drinks operations such as installing biomass boilers to power its manufacturing and switching packaging from steel to aluminium cans.
Clive Hooper, supply chain director for Britvic, commented: "We recognise the escalating urgency and ambition required to tackle the issue of climate change and are committed to stepping up our role in addressing this.
"By setting a 1.5°C-aligned carbon reduction target, the most ambitious science-based target currently available, we are ensuring that we lead the way in driving significant emissions reductions across our full value chain."