Britvic has announced it has entered into a long-term agreement with Esterform Packaging Limited, in a move to secure supply of recycled plastic (rPET) across its drinks portfolio.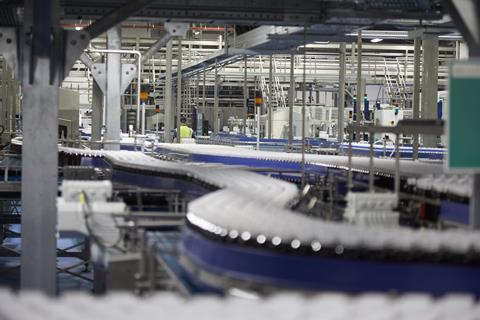 The soft drinks giant hopes the deal will help its sustainable packaging plans to reduce the level of virgin PET used in the creation and packaging of its product range.
Under the terms of the agreement, Esterform will become Britvic's preferred supplier of rPET in Great Britain and Ireland and Britvic will provide £5m of investment to support the construction of new rPET manufacturing facilities at Esterform's national distribution centre in Sherburn in Elmet, North Yorkshire.
Esterform is the UK's largest independent converter of PET and has supplied Britvic for 15 years. Esterform's new state-of-art manufacturing hub will be powered by 100% renewable energy and is expected to be operational by Q4 2020.
To date, Britvic has removed more than 1,400 tonnes of primary plastic from its supply chain since 2017, 100% of its PET bottles, glass bottles and cans are recyclable and the company is a founding signatory of the UK Plastics Pact.
Britvic is also planning to meet targets set out in its sustainable packaging strategy by adding a recycling message to all consumer and trade ads over the next 12 months.
Trystan Farnworth, group sustainability director for Britvic, said: "At Britvic, we are committed to making a positive difference to the world around us and our partnership with Esterform is another important step forward for our business and our efforts to reduce the environmental impacts of plastic waste. It provides us with a secure supply of rPET at a time when the resource is scarce in the UK, while sourcing it from this country rather than abroad has clear benefits for our carbon footprint."