Robinsons Refresh'd has undergone a packaging refresh to highlight the product's '100% naturally sourced' credentials.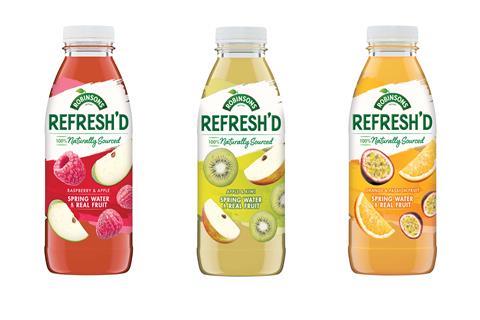 The Refresh'd logo and messaging has been repositioned to make it easier to read and increase brand standout. The updated packaging is available to retailers across the convenience channel now.
Sold in 500ml bottles in three fruit flavours: raspberry & apple; orange & passion fruit; and apple & kiwi, Robinsons Refresh'd carries an rrp of £1.29 each and comes in cases of 12 or 24.