The end may be near for sales of menthol cigarettes, but there is a stream of new profit opportunities for retailers opening in their wake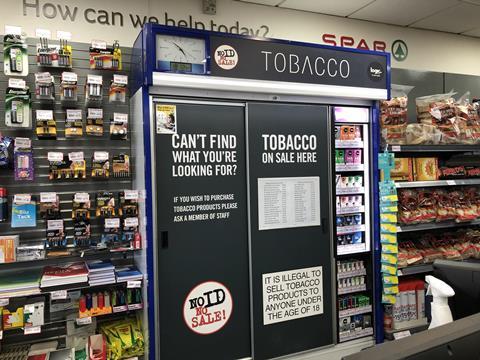 The UK tobacco industry is certainly no stranger to legislative change and restrictions. However, the menthol and capsule cigarette ban on 20 May could well present its biggest challenge yet. Unlike the display ban and more recent packaging and format restrictions (including the ban on 10-packs and small RYO pouches), this new legislative prohibition will – for the first time – signal the overnight obliteration of an entire product category, and a far from insignificant one at that.
According to Imperial Tobacco, "menthol and crushball sales are collectively worth 26% of the total UK tobacco market".
In other words, that's one in four cigarette sales gone overnight, with no sell-through period and no excuses.
Retailers caught flouting the law could face serious penalties, including fines, a stint in jail, or both.
Menthol ban: The facts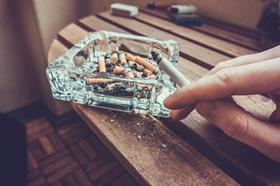 From 20 May 2020, the manufacture and sale of menthol cigarettes (including capsule, crushball or dual menthol) will be banned. The ban also covers multipacks of rolling tobacco sold with menthol papers or tips. There is no sell-through period.
However, despite the fact that the ban has been on the cards since 2014 as part of the EU Tobacco Products Directive, with just over one month to go studies suggest that an alarming number of small store retailers and adult smokers alike remain unaware of the change, or are unfamiliar with its ins and outs.
The fact that the implementation date of 20 May is also the same as the official launch of the new Track and Trace legislation has also served to confuse others.
JTI UK communications manager Mark Yexley explains: "Our conversations with retailers have shown that there is confusion around which products will be affected by the ban.
"All menthol and capsule cigarettes will be affected by the ban. The menthol ban also applies to hand-rolling tobacco with menthol-ated papers if they are all supplied together in the same product.
Menthol ban: The penalties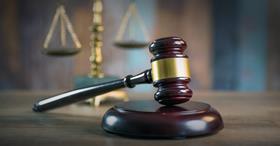 If a retailer sells menthol cigarettes on or after 20 May 2020, they are guilty of an offence and are liable:
On summary conviction in a magistrates' court to imprisonment for a term not exceeding three months, or a fine, or both.
OR On conviction on indictment in the Crown Court to imprisonment for a term not exceeding two years, a fine, or both.
"Following a recent survey carried out on JTI Advance, we discovered that further education and support for retailers on the specifics of the legislation is still required.
"For instance, we found that almost of quarter of those surveyed did not know that capsule cigarettes will be banned.
"What's more, half of the retailers we spoke to were not aware of the penalties they could incur for non-compliance once the ban is in effect," he adds.
Education
Understandably, the start of the year has seen a significant rise in the levels of education and support from the UK's leading tobacco manufacturers in a bid to right this wrong and grow awareness and understanding among the UK's retailing fraternity.
But educating retailers is, of course, only half the battle. Communicating the important change to adult smokers in a timely and professional fashion is equally critical.
Imperial Tobacco UK & Blu corporate affairs director Duncan Cunningham elaborates: "I think one of the biggest challenges for retailers will be customer education," he says. "The reality is that unless retailers proactively engage with shoppers, it is likely most customers won't know about the menthol ban until they find they can no longer buy their menthol product of choice. This is why it's so important for retailers to proactively talk to their customers about the changes on the horizon.
"By engaging with menthol shoppers early on, retailers can raise awareness of the menthol ban and encourage them to consider what alternative products will be available to them after 20 May.
"As well as providing great customer service, having conversations with shoppers ahead of time will help retailers gain valuable insights into what action they might take once the ban is in effect and use this to shape their range."
The retailers that Convenience Store spoke to for the purposes of this feature were not only well-versed in the facts of the ban, but they were also making great strides in communicating the coming change to their adult menthol smokers – key to ensuring a smooth transition and hopefully retaining critical footfall and sales from 20 May and beyond.
Bipin Haria, owner of Seaford News in East Sussex, has been working to educate his customers about the change since the start of the year. He explains: "There has certainly been a lot of education needed.
"There have been some news stories detailing the coming changes in the national press and smokers are clearly talking about it among themselves, so lots of people are aware that menthol is being banned, but they aren't clear on the detail.
"For example, lots of smokers seem to think that menthol cigarettes are being banned but that click and capsule products are exempt, which is obviously wrong, and I'm working hard to explain that," he says.
And with conversation generally being a two-way street, retailers are also using their talks with customers as crucial intelligence-gathering exercises: asking adult smokers how they think the ban might change their purchasing habits.
Bipin thinks that in his store at least, the ban is unlikely to lead to a significant fall in tobacco sales.
"A few menthol smokers have said the ban might prompt them to quit tobacco altogether, but I'm not sure that many of them actually will when it comes to the crunch," he says.
"I'm expecting an initial drop in tobacco sales as soon as the ban is enforced, but then I expect that sales will start to return as smokers just end up opting for an unflavoured variant of their chosen brand," he says.
It's a view shared by JTI, which reckons that most adult smokers will "remain within the cigarette category and will also remain brand loyal".
"Therefore, we've worked to evolve our portfolio to cater to these needs with a raft of pack innovations, distinctive new blends and unique taste alternatives", its communications director Mark Yexley says.
"Retailers can expect to see new launches for Sterling Dual, Benson & Hedges Blue Dual, Sovereign Dual and Benson & Hedges Dual over the coming weeks. Berkeley Superkings Green and Mayfair Green will also undergo blend transitions," he adds.
No dropping off of sales
With more than a month left to go before the ban is enforced, Manny Patel, of Manny's Long Ditton in Surrey, says it's still a case of business as usual with regards to sales of menthol cigarettes, which continue to account for an important slice of his tobacco sales.
"My menthol sales are good and steady, I've not seen any decline as we approach the ban as they are bought by a handful of very regular shoppers who tell me they plan to purchase right up until the last minute," he says.
"Because of that I won't be delisting anything prior to the ban, but I'll be paying very close attention to stocks as we approach the deadline. I'd imagine that my regular menthol customers will buy up most of my stocks prior to the ban, but if not then there is a lot of reassurance from the tobacco manufacturers that they will swap leftover stock so I'm not concerned."
So what options will adult smokers who still chose a minty or menthol taste have after 20 May?
Well, there's actually a surprisingly large range of options for them to pick from.
Sticking with the tobacco category, flavour cards and inserts could certainly have a role to play.
At the start of the year Imperial Tobacco launched a range of flavour cards which allow adult smokers to mentholate their tobacco products. The cards, which do not contain tobacco and are therefore exempt from the ban, take just one hour to mentholate a pack of cigarettes or rolling tobacco and can be left in for longer, should smokers want a stronger flavour.
The range includes two different variants: Menthol Chill which provides a more intense flavour; and Fresh Mint, which Imperial says is slightly smoother and more mellow.
The "easy-to-use" cards are packed and wrapped separately, allowing retailers to sell them individually at an rrp of 25p each.
Imperial Tobacco UK market manager Chris Street says: "When the menthol ban arrives in May, many adult smokers will be left without their flavour of choice.
"This proposition will allow these shoppers to discover a whole new way to flavour their tobacco products with Rizla Flavour Infusions.
"As a tobacco accessory, the new Rizla Flavour Infusions also don't need to be hidden from the sight of shoppers, so can help encourage conversations about the forthcoming menthol ban to raise awareness of the changes to come and help retailers prepare their range," Street added.
Manny has high hopes for the flavour cards in his store. "I have a handful of very regular menthol cigarette smokers and all of them are well aware of the coming ban as I have taken the time to explain it to them.
"My regulars tell me that they intend to buy their preferred menthol brands up until the time they can't and then I expect them all to switch to alternative solutions within the tobacco category itself in the first instance.
"I've been stocking the Rizla Flavour Infusion cards for a few weeks now and while sales of these have yet to take off, I'm expecting them to build momentum once the ban is actually in force.
"I keep an open flavour card behind the till to show it to adult menthol smokers and most are really interested in the product and its potential when you explain it to them.
"In fact, it's amazing how strong the menthol odour is, even after the card has been open for a while, so I do think they could be a viable solution for those adult smokers who still choose menthol.
"None of my regular menthol smokers have indicated that the ban will prompt them to give up smoking, and the same is true of switching to vape.
"In my store vape isn't yet a very large category. We are a small village with a large elderly customer base so I think the most likely scenario for me will be that menthol smokers will switch to non-menthol cigarette brands and try to use things such as flavour inserts or possibly move into rolling tobacco where they can also purchase mentholated tips and papers."
Fillters and tips
Other tobacco accessories such as papers, filters and tips, all of which are exempt from the legislation, also look set to come into their own following the menthol ban.
As such, retailers say that products such as Rizla's Polar Blast Crushball filter tips present another good alternative for adult smokers.
The start of the year also saw specialist tobacco accessories maker Republic Technologies launch its biggest ever NPD programme with the launch of six new Swan products, three of which are menthol.
The move comes as the accessories market continues to outperform total tobacco, with growth of 5.4% year on year.
The filters sector is leading the way, up 8.4% year on year, according to Republic Technologies.
The major new product rollout from the company comprises a carbon paper filter for enhanced filtration, a Swan Long Extra Slim Filter (50% longer than a standard filer), the most environmentally friendly filter available on the UK market, and three menthol products, including two crushball filters.
Republic Technologies general sales manager Gavin Anderson says: "The range of six new high- margin SKUs provides both more environmentally-friendly filters and filters which reduce the amount of tobacco required to roll your own and offers menthol customers an increased choice of flavour.
"At a time when increasing numbers of smokers are looking at alternatives to factory-made cigarettes, and the emerging vaping sector is still under some scrutiny, carefully considered new product development of this kind enables retailers to provide the solutions, options and quality reassurance which rising numbers of smokers are seeking," he adds.
Cigarillos
Cigarillos are exempt from the ban on menthol cigarettes as well as legislation requiring plain packaging. JTI launched a new cigarillo product with a menthol capsule – Sterling Dual Capsule Leaf Wrapped – at the start of the year. The king size cigarillos contain a Virginia blend tobacco and, unlike conventional cigarettes, are wrapped in tobacco.
Nicotine pouches
Tobacco-free nicotine pouches such as JTI's recently launched Nordic Spirit brand could also present a profit opportunity for retailers as the demand for alternative nicotine products grows.
They are available to purchase in two flavours (mint and bergamot wildberry) and two strengths (6mg and 9mg), and each pouch contains a blend of plant-based fibres, nicotine, additives and flavourings which, together with a gum-base, fit under the top or bottom lip for up to one hour. They provide a "discreet alternative to smoking or vaping," JTI says.
Each can includes 20 tobacco-free nicotine pouches, and has an rrp of £6.50.
Track and trace comes into force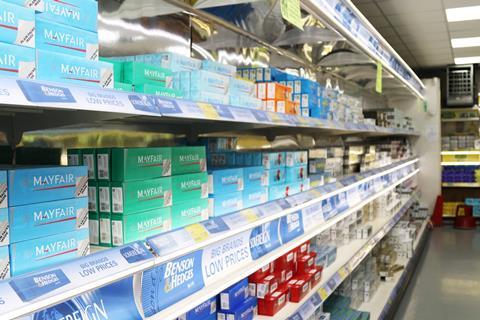 The sell-through period for non-Track and Trace compliant tobacco packs also ends on 20 May 2020.
Retailers must ensure that they have sold through all cigarettes and hand-rolling tobacco products that were produced before 20 May 2019 by the 20 May 2020.
Cigarettes and hand-rolling tobacco products which were produced on and after 20 May 2019 have new security labels on the left-hand side of cigarette packs. The labels appear on the closing side of a hand-rolling tobacco pouch.
From 20 May tobacco retailers must also have an Economic Operator Identifier Code (registered to their business) and a Facility Identifier Code (for each store or premises which stores tobacco) to purchase cigarettes and hand-rolling tobacco products with unique identifier codes.
Retailers can apply for identifier codes on De La Rue's (government appointed ID issuer) website: https://eutpd.uk.delarue.com.
Heat not burn
Retailers are also of the opinion that the menthol ban could provide a significant sales opportunity for the UK's fast-growing heated tobacco market, where Philip Morris (PML) is the key player with its IQOS device and tobacco sticks, known as HEETS.
The company has already sold more than 100,000 IQOS devices in the UK through its website and IQOS stores, and that figure is expected to rocket beyond 20 May.
As a 'novel tobacco product' the IQOS heated tobacco device and its HEETS are exempt from the ban and just last month the company made a version of the IQOS device available to the convenience store industry for the first time.
Ahead of the menthol ban, the manufacturer has also just launched special IQOS Menthol Kits specifically for the convenience industry.
These kits, which have an rrp of £49, dropping to £39 if a customer registers with PML, will be the closest thing to a traditional menthol cigarette once the ban has been enforced, managing director Peter Nixon says.
The kits feature one IQOS 2.4+ device and two packs of different menthol-flavoured HEETS.
Nixon says: "Retailers need to be prepared for the menthol ban by having as full a range of alternatives as possible, and IQOS is the closest thing to a menthol cigarette.
"Our research tells us that only 15% of menthol smokers will quit tobacco after the menthol ban, which suggests that many people will be looking to change to alternatives.
"In addition, 51% of menthol smokers who learn about IQOS say they would switch to it following the menthol ban, while 80% of those who trial it for seven days switch completely from cigarettes," Nixon adds.
One retailer who has successfully trialled the sale of the IQOS device in his store is Shahid Hussain of United Supermarket in Bristol. Shahid is particularly positive about the new menthol kit, which he says will enable him to offer his menthol cigarette smokers the "closest alternative" and help protect his sales.
"With cigarettes having been dark for some time, we've been on the lookout for alternatives. When an IQOS rep approached us about heated tobacco, I was blown away. Stocking IQOS has definitely brought new customers into the store," he says.
C-store retailers can sign up to the retailer Menthol Hub (www.menthol-ban-retail.co.uk/) to stock the kits.
Vape opportunity
Last, but certainly not least, on the list of alternatives is vape, which is widely expected by retailers and manufacturers to profit from the loss of menthol cigarettes.
Despite the widespread panic and misinformation that circulated in late 2019 following the US vape crisis, e-cigarettes actually experienced a good year in impulse, delivering +20.5% value growth compared with last year which translates to +£15.6m sales increase, new Nielsen total impulse data for the year to 25 January 2020 shows.
The rise has been driven by easy- to-use closed pod systems that grew by a stunning 216% in value (+£18.7m) and as we delve further into 2020, and especially with the advent of the menthol cigarette ban, this growth pattern certainly looks set to continue.
Imperial's Cunningham explains: "While some adult smokers may simply switch to other traditional tobacco alternatives, many other menthol consumers may also use this as an opportunity to explore new ways to stick with their flavour preference and so move into vaping instead."
Independent retailer Sid Sidhu, owner of St John's Budgens in Kenilworth, is expecting this outcome and he's spent the past six months focusing on making sure that when it comes to offering a range of viable alternatives to menthol cigarettes, his store is the place for adult smokers to get the range and advice that they need, particularly when it comes to vape.
It's paying off, with his vape sales already in double-digit growth, also helped by the closure of Kenilworth's last two vape stores at the start of the year.
His preparations have included opening a new vape store within his store, increasing his range of devices massively (both closed and open) and, up until the arrival of coronavirus on UK shores, a highly successful in-store sampling campaign, bolstered by comprehensive in-store education in partnership with the Aquavape brand.
Menthol ban aside, Sid's also anticipating a further boost this month when he puts his entire vaping range online as part of an extension of his Snappy Shopper home delivery service.
Sid thinks it's vital that all retailers who would like to preserve and potentially boost their footfall and sales following the menthol ban, use the current "window of opportunity" to educate customers about their vape ranges and, crucially, "separate the fact from the fiction".
"It's hard work to get through to people sometimes," he says. "Unfortunately, there are still lots of misconceptions and preconceptions to break down.
"In addition, there are a lot of people who tried vaping at the very start and didn't get along with it so they now have a negative view of the whole category, which just isn't accurate. The devices have changed so much for the better in recent years, so it's well worth people who tried vape and then went back to smoking, to give vape another go."
He also believes fears about vaping generated by the US health crisis hit the category's reputation in late 2019, "but fortunately it feels as though that's on the mend now," Sid adds.
"New advice from Public Health England has helped build trust back up in the category and the fact that a growing number of hospitals now feature vape stores is helping, too. That kind of visibility really hits people between the eyes.
"We have an incredibly wide range of different products, from closed tank pod devices from the big-name manufacturers, to large open tank systems and a huge array of e-liquids.
"Pod devices are in significant growth. They are simple to use, trusted and also really quite cost effective, which is a key concern for new and existing vapers.
"In recent years the cost of the actual devices themselves has come down, with many now available for less than £10."
Sid is clearly well prepared for the menthol ban with his vape store-within-a-store and online plans, but what other practical steps should other retailers be taking right now in a bid to make the most of the potential opportunity for vape?
Communication
In Manny's store it will be a case of stepping up communication efforts with customers to ensure that irregular customers are just as well informed as his regulars.
"My regular menthol customers are now well versed about the ban, so it's the people who pop in infrequently that we need to ensure get the message now," he says.
"Ensuring that we spread the word as widely as possible can only make things easier in the long run."
Imperial's Cunningham agrees that it's now more important than ever for convenience store staff to continue having meaningful conversations with customers. Staff training is key to this, so taking time to talk staff through the ranges on offer "will go a long way to help protect and maximise their sales post-ban," he says.
Vape Dinner Lady's chief marketing officer John Taylor agrees: "If the store owner or shop assistant has even a basic understanding, we expect them to see their revenues increase in vape products," he says.
Range
Juul Labs UK sales director John Patterson recommends that retailers "broaden their range of menthol and mint options within the vape category, not forgetting the varying nicotine strengths".
Closed pod devices will also be key post menthol ban, as their simple-to-understand and easy-to-use formats are likely to appeal to former smokers entering the vape category for the first time.
Vape Dinner Lady's Taylor says: "As the overall number of UK smokers continues to fall and the vape market becomes more mainstream, we expect smokers looking to switch from tobacco will seek out closed-system vape solutions (pods), including disposable formats that are more convenient to use, enabling them to vape 'straight out of the packet'."
But with the pressure on vape shops increasing, retailers shouldn't lose sight of the wider vape category so that they can meet the needs of a wide range of shoppers.
"It is vitally important that retailers are able to meet the needs of the wider vaping market and invest in a strong range of products, including a core of vaping pods, pens and sub-ohms.
"Premium quality products are also the key to repeat business in this market," Taylor adds.
Display
Imperial's Cunningham also advises retailers to drive visibility of their vaping ranges with dynamic in-store displays, eye-catching POS material and countertop display units to grab the attention of shoppers as soon as they walk through the door.
In fact, the ban on menthol cigarettes and the resultant opportunity for vape could also lead to further developments within vaping displays, with more creative eye-catching POS and display units on the cards. Just take Vape Dinner Lady's new freestanding display unit, for example, which is shaped like a giant bottle of its Lemon Tart e-liquid.
"More in-store advertising for nicotine replacement products are also likely to emerge," Taylor predicts.
And, away from vape and other tobacco alternatives, Juul's Patterson advises retailers to think even further outside of the box. "Although increased sales in the vaping category are expected following the menthol ban, look into other areas such as patches, lozenges, pouches and gum, as vaping may not be the right alternative for every adult menthol smoker," he recommends.
Tap into suppliers' menthol ban support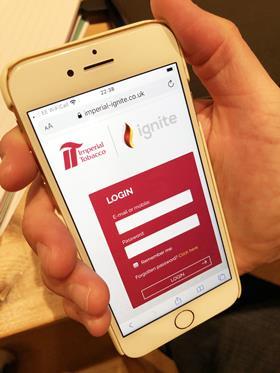 The UK's leading tobacco and vape manufacturers have been working hard to produce an array of support for retailers in the lead-up to and following the ban on menthol cigarettes.
JTI has recently launched its Menthol Ban microsite – www.jtiadvance.co.uk/mentholban2020 – which provides a raft of information, FAQs and an educational video for retailers and customers ahead of the ban on 20 May.
Imperial Tobacco's Ignite app has also been updated to include information to help retailers prepare their stores for the menthol ban.
The Ignite app also includes incentive articles, objectives pages, downloadable POS material, product information and top tips on how to increase sales in store.
Retailers can also sign up to PML's retailer Menthol Hub www.menthol-ban-retail.co.uk/ to find out more about the ban and view its financial impact calculator to get an idea of how the ban could hit their basket spend.
Retailers can also sign up here to stock the new IQOS menthol kits.
The Association of Convenience Stores has released recently updated Assured Advice guidance and public information posters, which retailers can display in their stores.
They can be downloaded from the ACS website at www.acs.org.uk/advice/menthol-ban.
False e-cig safety fears deterring smokers from switching to vape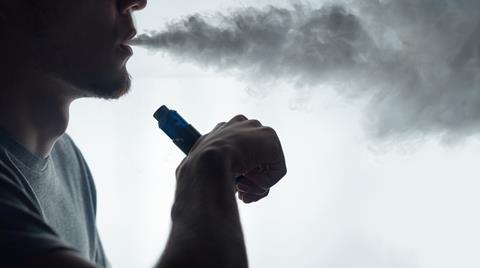 False fears over the safety of UK vaping products are still preventing smokers from using vape products to quit, Public Health England's (PHE) sixth independent e-cigarette report recently warned.
According to the report, more than half of smokers still believe nicotine vaping products are equally or more harmful than smoking, PHE says.
This view was "out of line with expert reviews from the UK and US, concluding that using regulated nicotine vaping products is far less harmful than smoking," it adds.
"PHE's advice remains that smokers should switch to e-cigarettes to help them quit smoking, but non-smokers should not take up vaping."
The mistaken belief that e-cigarettes are more harmful than smoking increased rapidly among UK smokers following the US lung injury outbreak in autumn 2019.
US authorities have now confirmed that vitamin E acetate, a thickening agent added to cannabis vaping products, was a primary cause of the US outbreak. This substance is banned from UK-regulated nicotine vaping products.
The report called for continued monitoring of public perceptions, to guard against smokers being deterred by safety fears from using e-cigarettes to quit.
It also warned that a ban on flavoured liquids could also deter some smokers from switching to e-cigarettes.
Welcoming the report, the UK Vape Industry Association said: "It is crucial that we put a stop to all of the misinformation on vaping. Incorrect perceptions about the harms of vaping could prevent some smokers using vaping products to quit smoking."
The facts on vaping prevalence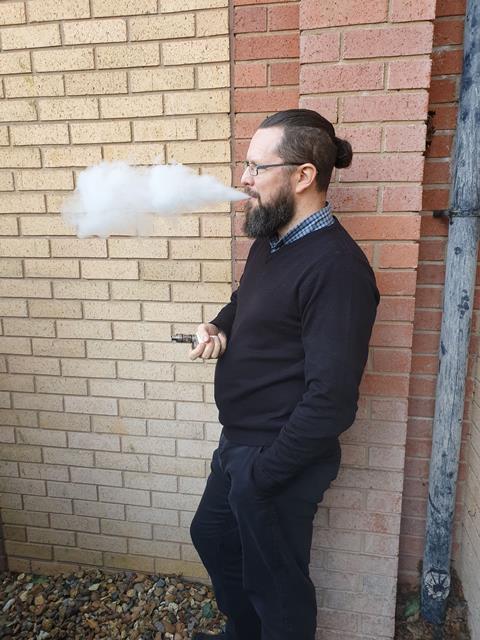 Current vaping prevalence among former smokers has continued to rise and was 12% to 13% in 2019, according to Public Health England's (PHE) sixth annual e-cig evidence update published in February.
Vaping remains most common among smokers and former smokers, with less than 1% of people who have never smoked currently vaping.
The proportion of current smokers who have not tried vaping products remained at 37% between 2018 and 2019.
Smoking among adults in England has continued to decline over the past 10 years and in 2019 was about 15%.
Vaping prevalence is highest among people in more disadvantaged socio-economic groups, reflecting their higher levels of smoking.
Most adults use vaping products to help them quit smoking.
Vapers said that banning flavoured liquids would deter them from using vaping products to help them quit or reduce their smoking. It could also push current vapers towards illicit products.
PHE's report also found that vaping prevalence (weekly or less than weekly) among young people in England has remained steady, with the best recent estimates putting it at 6% of 11- to 15-year-olds in 2018 and 5% of 11- to 18-year-olds in 2019.
Vaping is mainly concentrated in young people who have experience of smoking. Less than 1% of young people who have never smoked are vapers.
Commenting on the report, the UK Vape Industry Association says: "This provides further and concrete evidence that vaping has a crucial role to play in changing the lives of smokers around the country and it dispels the myths that youth vaping is currently a major issue."
Republic Technologies floats new swan menthol filters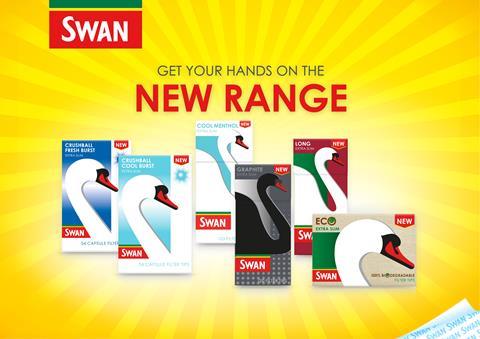 Republic Technologies has recently launched a range of six new SKUs under its Swan brand, three of which are menthol:
Swan Cool Menthol Filter.
This filter is a sister product to the current Swan Menthol Filter. It comprises high-quality cellulose acetate fibres and delivers a cool menthol sensation. Rrrp is £1.09 (120 per box).
Swan Cool Burst Crushball Filter.
The embedded capsule can be activated at any time to release a cool menthol flavour sensation. These filters contain no animal products. Rrp is £1.29 (54 per pack).
Swan Fresh Burst Crushball Filter.
The strong peppermint flavour capsule can be crushed at any time, giving consumers full control of the taste experience. These filters contain no animal products. Rrp is £1.29 (54 per pack).
Logic Compact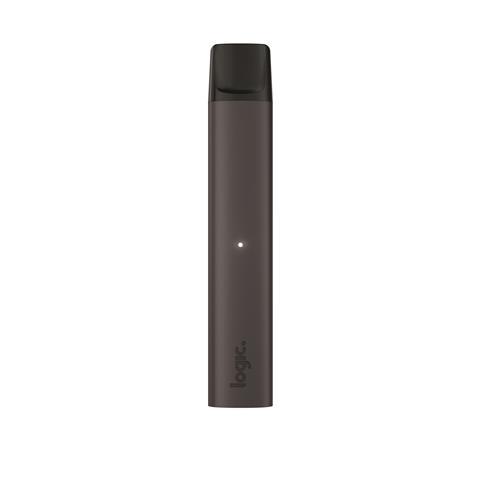 Sales of JTI's Logic Compact vaping device are up after it was made widely available to the independent and wholesale channels last year.
Logic Compact is a premium pod device with magnetic refill pods. The vaping range was recently extended to include nine menthol flavours. The pods deliver a rich taste and enhanced performance by guaranteeing a secure connection to the device's 350mAh battery at all times.
Pre-filled in a choice of tobacco (18mg), menthol (18mg), berry mint (12mg), strawberry (12mg) or cherry (12mg), the pods reflect the UK's most popular vaping flavours: fruit (41%); menthol (29%); and tobacco (19%).