Vape shops will be allowed to re-open for business on 15 June following three months of closure under the UK lockdown legislation.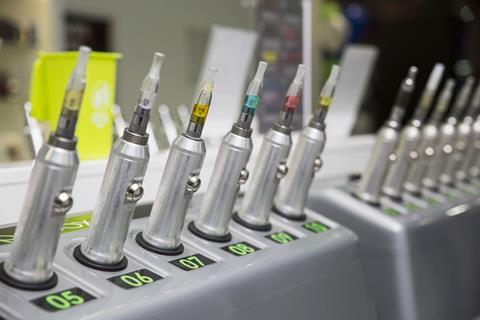 The legislation, which did not class vape shops as "essential retail outlets," forced vape shops across the country to close their doors, prompting many to open new online stores.
The closure of vape stores also prompted large number of convenience store owners to expand their vape ranges, with some also launching web shops and home delivery services.
Independent retailer Sid Sidhu, of St John's Budgens in Kenilworth, which features an in-store vape shop, said his vape sales had jumped since lockdown began and he also launched his range online with a home delivery service.
UK Vaping Industry Association (UKVIA) director John Dunne said: "I know that our members that make up a large share of the vaping market have been working around the clock to provide online and home delivery services to the 3.2 million vapers across the country.
"Our members could have felt downhearted that they were not seen as essential retail outlets as in other countries but they have just got on with it.
"As an industry association, we have been engaging with government to ensure that vape shops could open as soon as possible as the lockdown was gradually lifted."