With the weather hotting up and the nation still locked down, take-home sales of ice cream look set to sweeten sales for stores across the country
The UK has always had something of a love affair with ice cream; sweet sticky lollies on warm summer days are the stuff of many childhood memories, while as adults, few of us can resist the lure of a refreshing iced treat, especially given the growing array of exotic flavour combinations now on offer.
And let's face it, with all but non-essential travel currently banned as the world continues to battle the Covid-19 pandemic; a decadent coconut, lychee and mango ice cream is about as close to exotic as most people are likely to get – for a good few months at least.
In fact, as we head towards summer, some believe that ice cream sales through UK convenience stores could be in-line for a sweeter than normal opportunity this year – and one which extends beyond a simple up-tick in temperatures.
Hot stuff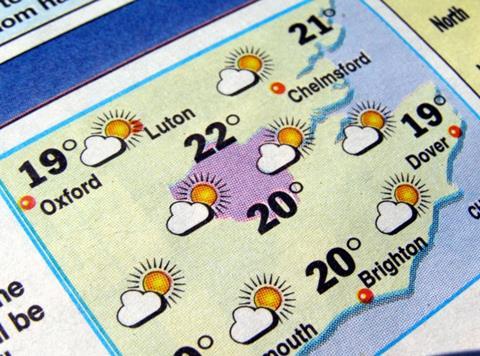 Hot weather can often lead to sharp sale increases for the ice cream category, for example, during the summer of 2018, ice cream sales saw an increase of +25% thanks to the heatwave.
However, with the temperamental British weather, ice cream sales can be susceptible to sharp dips when the summers are cooler (in the summer for 2019 sales dropped by 18% according to Nielsen data for the 52 weeks to June 2019.
With ice cream vans, parlours and many cafés and kiosks still currently closed and, at the time of writing, no clear picture of when they might re-open for trade, convenience stores could well be in-line for a larger than normal share of take home ice cream sales this summer.
Dean Hanson, sales and marketing manager of ice cream wholesaler Consort Frozen Foods, which supplies thousands of convenience stores across the south east explains: "The current situation means that we are now seeing a mass surge of customers into convenience stores and there has been a significant rise in sales of take-home ice cream as a result.
"Tub formats and multipacks are proving particularly popular. Ice cream is an indulgent product and people are treating themselves and the members of their households with ice cream in the current climate.
"We are also seeing a similar surge in general impulse and handheld formats," he says.
Froneri's customer marketing controller Henry Craven agrees: "With the current climate and lockdown restrictions in place, people at home are snacking and looking to treat themselves more often – there will be less demand for healthier products and more indulgent categories such as ice cream will benefit," he says.
"Ice cream is a convenient treat, offers a lot of variety and is an affordable way to have a little enjoyment during this difficult time," he adds.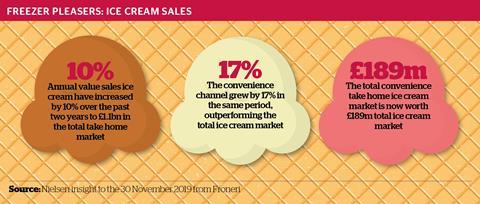 Independent retailer Bobby Singh, from BB Nevison Superstore & Post Office in Pontefract, West Yorkshire, is just one retailer who is already experiencing growing ice cream sales, notably of kids' handheld products and tubs.
"I expect that's down to the fact that so many children are at home, when usually they would be at school.
"In the current climate parents are treating their kids and themselves a bit more and an ice cream is often perceived as a simple way of doing that," he says.
So, where should convenience retailers looking to boost their share of iced delights be investing?
The top five sectors (superpremium tubs, chocolate sticks, lollies, everyday premium tubs and ice cream cones) account for 81% of sales in convenience with handheld formats becoming more important between May and September, as sticks and lollies increase in popularity, Froneri's Craven adds.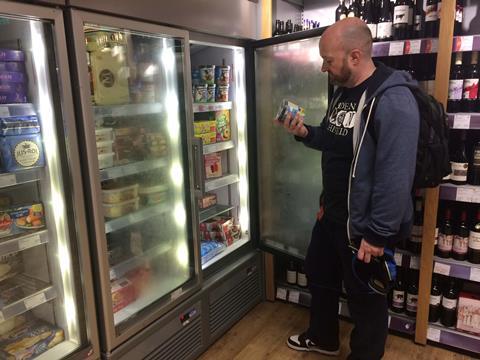 Dean Holborn, who owns two Holborn's convenience stores in Surrey, says that sales of ice cream in his stores are already above where they were this time last year, partly due to the warm weather experienced in April but also largely as a result of the lockdown; with premium-priced, indulgent ice cream products driving sales.
"There's no doubt about it, people are at home 24/7 and for many of them, a bit of affordable indulgence and self-treating in the form of a premium tub product for the evenings or some nice handheld products for warmer days is proving popular.
"Our stores have always stocked a wide range of premium products, and there's no doubt that the lockdown is prompting people to buy better than they perhaps normally would," he said.
Froneri is hoping to make the most of growing demand for indulgent sticks with the launch of the new Cadbury coated Oreo Stick Sandwich in time for the summer season and Extrême Brownies & Cream, featuring a gooey chocolate brownie core and topped with brownie pieces.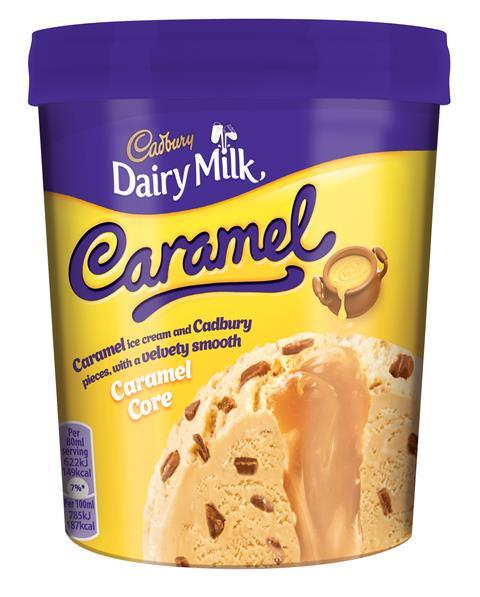 Also hitting convenience shelves in the coming months will be the Cadbury Caramel superpremium tub. With an rrp of £3, the indulgent product features caramel ice cream, Cadbury chocolate pieces and a caramel core sauce.
But, as General Mills marketing manager Kat Jones says, indulgence means different things to different people. "Ice cream is ultimately a treat category and enjoyment is the main driver of ice cream consumption," she says. "But indulgence isn't one-size-fits-all. Shoppers are looking for different products for different occasions."
Last year marked the launch of The Obsessions Collection by Häagen-Dazs, along with 150 Calorie Gelato – which General Mills says tapped into the "ongoing consumer desire for indulgence and shoppers looking for lower calorie alternatives."
Another "interesting trend" set to lift sales in summer 2020 and beyond is the growing number of people transitioning from snacking on confectionery or biscuits into snacking on ice cream, Consort's Hanson adds.
"Biscuit based products such as Ben & Jerry's Cookie Dough Wich for example is very popular, the format just really appeals, it's such a good cross between the two popular categories," he says.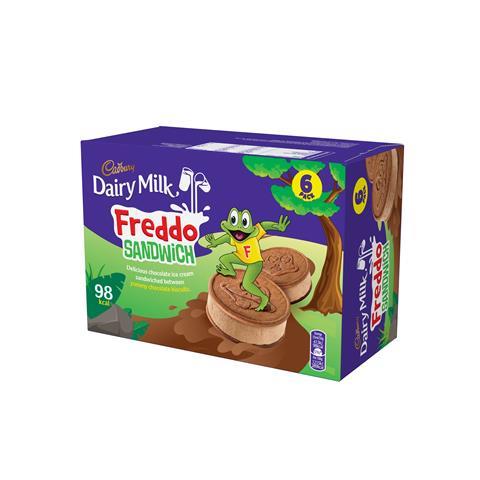 In line with this trend, Froneri is also launching the Cadbury Dairy Milk Freddo Ice Cream Sandwich, which - despite combining Cadbury chocolate ice cream with chocolate biscuits, contains just 98 Kcals – offering a "fun and permissible solution for family snacking."
Underwater love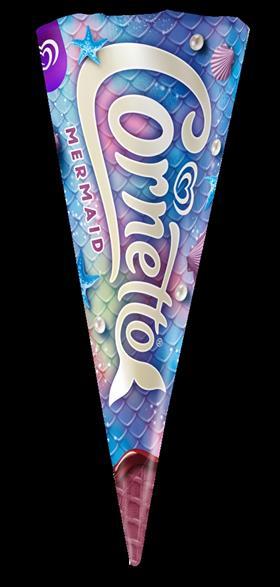 From unicorns to mermaids, the trend for fantasy-inspired products has swept the nation in recent years.
To bring a touch of enchantment to the ice cream category and appeal to Millennials and Gen Z, Cornetto has launched Cornetto Mermaid for 2020.
The pink cone is filled with matcha and raspberry flavoured ice cream, all set off by a holographic varnish on the packaging, emulating a mermaid's tail. And why not?
Smaller formats also look set to continue driving sales in convenience this year, claims General Mills.
"We have found the smaller formats much more beneficial for smaller store formats like independent convenience stores, which is why as of this month they will be available in a six case instead of a 12, to cater for their minimal storage on site," Jones adds.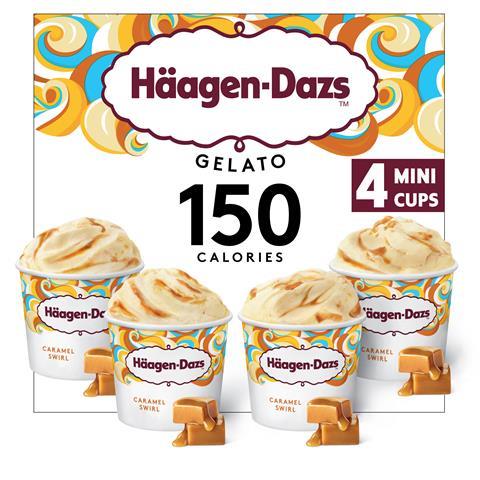 "The reduction in case size has also been made across Häagen-Dazs' entire mini-cup multipack range, including the 150 Calorie Gelato Collection.
"With more space in the freezer, independent retailers can "replenish their stock more often and chop and change the flavours they stock to suit all preferences of their shoppers," Jones adds.
What's your flavour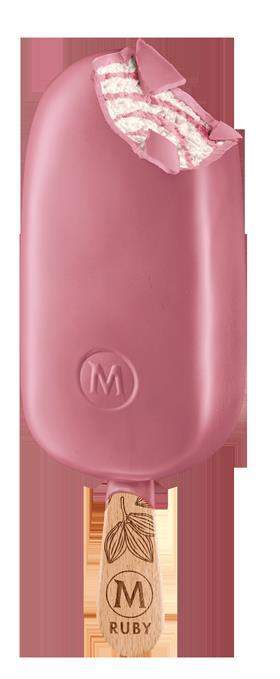 Exotic ingredients and flavour combinations continue to be a major driver of sales.
Of course, we couldn't fail to mention the launch of Magnum Ruby this year. Enriched with raspberry sauce and coated in a Ruby couverture chocolate, the new hand-held product introduces the nation to a unique berry-like chocolate taste experience.
Ruby chocolate was introduced in 2017 by Belgian-Swiss cocoa company Barry Callebaut after more than 10 years in development. The naturally present flavour and colour tone in the Ruby bean is unlocked by a unique crafting process, "creating a new dimension of taste and flavour,"Unilever says.
Another flavour making waves is mango. Unilever has launched its new Twister 3ster with the new three flavour combination of vanilla, strawberry and mango.The company has also added a new Cola flavour to its Calipo range this summer, responding "directly to increasing consumer demand for cola flavoured ice cream products."
Also hoping for some mango magic this year is the new Coconut & Indian Mango stick from Nuii which is already storming up the popularity charts according to Consort Frozen Foods' Hanson. The premium mango and passion fruit sorbet is combined with coconut ice cream and covered in white chocolate and coconut flakes.
Demand for sour flavours also looks set to continue climbing in 2020, and following the launch of Skittles Cooler Ice Cream in 2019, Skittles Cooler Crazy Sours Ice Cream is joining the range for 2020. The product features sours flavoured ice cream with crunchy pieces wrapped in a fruity sorbet.
Another flavour which is set for growing glory in the freezer aisle, conversely, at the same time as its demise from the tobacco gantry, is mint. Hanson elaborates: Bizarrely, despite the long-standing popularity of mint, there isn't actually a vast range of mint flavoured ice creams out there. Those that do exist do well though. As a result Hanson expects that Mars' latest offering of Maltesers Mint Ice Cream will be a big hit for summer 2020.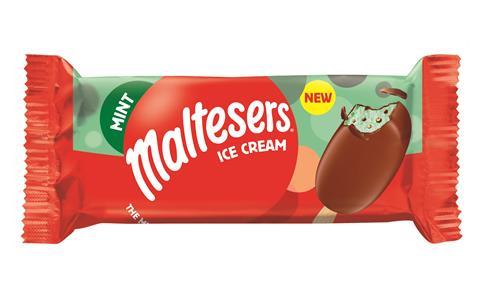 The trend towards plant-based eating which has been making itself heard increasingly loudly in the wider grocery sector, also looks set to continue fuelling growth within the ice cream this year.
According to Froneri, plant-based meal occasions have increased 37% in the past four years and consumer demand has driven a 92% increase of plant-based meals being eaten by non-vegans.
In response to this, Froneri has launched new brand Roar, "an indulgent plant-based ice cream that's aimed at consumers who are looking to indulge whilst still making responsible food choices."
The growing number of non dairy options making their way into store freezers is "ultimately great news for the ice cream category," Hanson adds.
"It means that for the first time ever there really now is something for everyone in the freezer cabinet, no matter their age or dietary requirement. In fact I'd say that the UK's ice cream is now more powerful than ever."
Mars unveils new summer line-up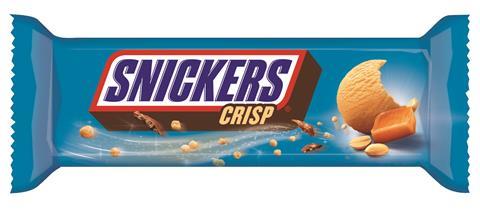 Mars Chocolate Drinks and Treats launched three new additions to its impulse ice cream range in March featuring well-known confectionery brands.
The three new skus, which are all available now as wrapped handheld singles are:Maltesers Mint Ice Cream, Skittles Cooler Crazy Sours Ice Cream and Twix Ice Cream.
The latest developments follow the launch of Snickers Crisp Ice Cream as a wrapped handheld single in February.
Snickers Crisp (case size: 24), rrp £1.49.
Maltesers Mint (case size:20), rrp £1.79.
Skittles Cooler Crazy Sours (case size: 30), rrp £1.79.
Twix (case size:28), rrp £1.79.