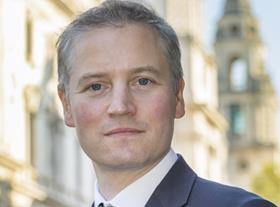 Our Community Barometer seeks to find out which services the public want (and don't want) around them, as well as how essential those services are, the impact they have on reducing loneliness, and whether those services overall have a positive impact on where they live.
Top of the list of services that people want more of are specialist food shops (first) and banks (second). However, consistent with previous years, convenience stores were rated highly across the board among consumers, councillors and MPs in terms of not only being essential and having a positive impact on their local area, but also for their role in tackling loneliness in their communities.
Breaking this down a little more, the most essential service, and the service the people believe has the most positive impact on their local area, is post offices, followed by convenience stores (second) and coffee shops/cafés (third).
Elsewhere in the research, coffee shops, pubs and convenience stores were seen as the three services that play the most important role in reducing loneliness for people in a local area. 
That tallies with what we already know about the value of great service and customer interaction in local shops, particularly for customers – and indeed colleagues – who are otherwise isolated. This role as a social hub in every type of community up and down the country is the reason why many retailers are in this business, and it's pleasing that this idea is highlighted within the research, showing that local shops are much more than just a place to buy things,.
Although MPs' perception of our sector is overwhelmingly positive, it would seem that they still need to understand more about the value we bring. We know that the most effective way to explain this to your local MP is by inviting them into your store to give them an insight into the products, services and community value you offer.
By getting MPs into stores we can demonstrate the fantastic work that our colleagues are doing and highlight the need to ensure that policies help to preserve the stores and colleagues serving our communities.