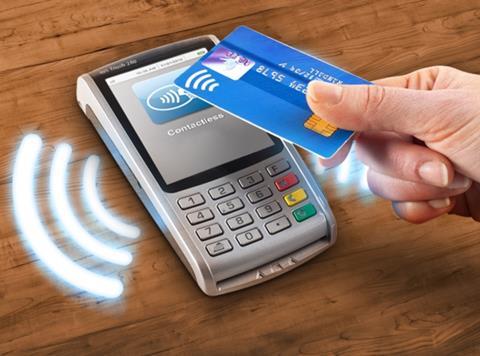 So I'm guessing that most stores will have seen a healthy increase in the amount of sales taken via card payment. Whilst cash is not dead, a wind of change is in the air. We have really pushed card payments this past year in our stores and now only run one cash till. The rest are now self-serve card-only tills, as a result up to 85% of our turnover is card based vs cash.
Great! So what is the problem? Well, as we found out, this is all great until you have a problem with your phone line or internet connection. In our case, last month the internet just stopped working at 10am one morning and it was a further 6 days before it was fixed. It turned out the problem was that while BT were fixing a problem for someone else they plugged our cable into the wrong point at the exchange! A simple problem, which resulted in no connection!
Good news - We had a solution in place for this very problem. Our router runs a 4G back-up connection alongside the standard BT line. Our router sees both connections using the main line as the primary connection and then using the 4g back-up if the internet drops. This is not a standard internet router; it is a Draytek set-up by our local IT supplier. However, this time our set-up did not work. The reason (sorry tech talk now) is that our main BT line had a static IP address and the 4G connection had a dynamic address. The difference is that a dynamic address changes each time you reconnect, think of it as someone calling you from a different phone number, until you answer you have no idea who is calling. The reason we had this problem was that we had just changed to a new Chip N Pin terminal supplier. The old supplier did not require a static IP address the new one did. Once we had changed over we forgot to test the back-up, a major error!
A 4G connection with a static IP address was needed to fix this problem. Not as easy as you may first think as they are only supplied by specialist companies. EE, Vodafone, etc… will tell you they don't offer them. If you are interested google "Andrews & Arnold" they had the best deal that I could find £10 to buy the sim and then £2 per month rental. It costs me 1.75p per megabyte for usage. Remember this is a back-up connection, most months I will not use it at all.
So yes this is a long winded way of saying you should have a back-up plan in place for your internet! You may never need it… but what if you do, how much trade would you lose? Our connection is the way we place orders, receive delivery notes, pay bills, view CCTV… How much is "peace of mind" worth?

Richard is director at Parkview Retail which is based in the south of England.