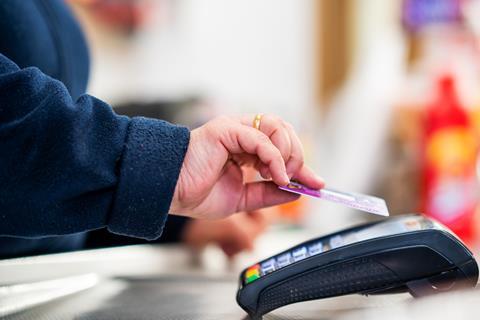 Jay Patel rang from his Chocolate Box at Rainham in Essex to say that a customer had threatened to take a member of his staff to court because of the minimum spend (a fiver) imposed by the store.
"They said it's against the law," says Jay, but a lot of people try to use cards if they only buy a 70p drink." And then of course he is hit by both card charge and bank charge. "So sometimes we get a double hit."
Just to get everyone up to speed – charging anyone using a credit or debit card became illegal from 13 January 2018 under a directive applied to all EU countries. The directive was incorporated into UK law and therefore will remain in place after we leave the EU.
But it did not make any reference to minimum spends so that is still okay. It's advisable to put up a sign.
And the latest on the cash vs cards front is that the government announced on 15 October that it was proposing that cashback should be made available in shops for customers who wouldn't be required to make a purchase to access the service. I can see that being the next annoyance for some retailers if it makes it into law.
Got a problem affecting your store? Let us know by calling Jac on 020 8502 9775 or emailing jac@roper-biz.co.uk.