The convenience sector has embraced online over the past year but it's vital that it's done the right way. We hear from top retailers about what they learned when introducing an online offering.
A year is a long time in retail, especially the past 12 months in the convenience channel. Covid-19 has forced the sector to adapt and evolve, embracing new categories and services. One area that has seen significant growth is online sales. The combination of customers not wanting to venture to the larger stores for fear of spreading Covid-19 and the lack of delivery slots among the multiple retailers created an opportunity for the convenience sector that many have grasped with both hands.
According to Lumina Intelligence research, in the four weeks to 24 January delivered grocery accounted for a fifth of breakfast (20.0%) and lunch (21.1%) occasions and just under a fifth for dinner (19.4%) and snack (19.5%) meal occasions highlighting the level of consumer penetration for delivery options. Although this was driven by the national lockdown, further Lumina Intelligence reported that 70% say that they intend to use online shopping within convenience in the future, showing that it's here to stay.
While some had simple solutions that involved customers emailing an order in and others creating bespoke websites or working with third party apps like Snappy Shopper or Deliveroo, the logistics of maintaining a new channel within a convenience was something new for many retailers.
Jamie Keshwara, who owns Nisa stores in Cambridgeshire and Norfolk, is currently exploring the world of home delivery and is doing his research on the opportunities and pitfalls. "To be honest it's something I wished we had started earlier but we wanted to wait and see how things went for other retailers."
Jamie has examined all of the options out there and found that having a bespoke system would be better for his business than partnering up with others. "It really depends on the model you want to have for your store. There are advantages and disadvantages to all systems but we wanted to have more control over the offering and have it linked to our EPOS system to streamline it for us."
Promoting your service
As well as the link to EPOS, Jamie looked at promotional mechanics to offer a USP to the multiples. "We wanted to offer a delivery within 30 minutes but we may have to revisit that otherwise we may be putting ourselves under pressure and it's not cost-effective to go out with just one order in the van."
Jamie knows that it's going to be hard work and hasn't set any significant targets for the offering yet. "We've bought an electric van for deliveries but I'm not putting it under too much pressure financially, I see that investment as a fixed cost for the business that will help it grow long-term."
Faraz Iqbal of Premier Linktown Local in Kirkcaldy moved from an ad hoc offering in the early days of the pandemic to a more professional set-up.
"At the start of the first lockdown last March we would help out customers who were isolating but we found that it was becoming labour intensive for only a few products so we worked to formalise it and created a website that customers can order from. We had been looking at online for about a year before that but Covid-19 pushed it all forward."
Bigger basket spend
Formalised it may be an understatement, with an average of 20 to 30 orders a day Faraz has hired someone specifically to manage online and deliveries, and he says the basket spend on an online order blows the in-store basket spend out of the water. "The average online order is about £30 whereas the average in-store transaction is around £6."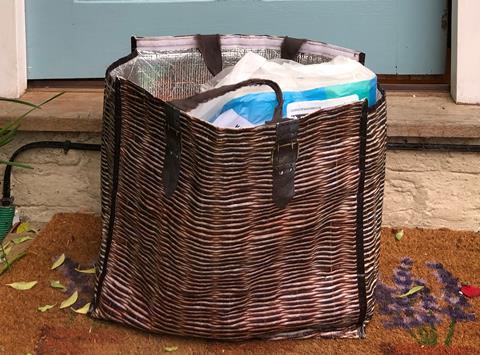 Surprisingly, for a self-confessed EPOS fan, Faraz's online ordering system doesn't connect directly to the store's EPOS as he prefers the flexibility which he feels is important in a convenience online offering. "We trialled linking it together but the system we were using was holding us back and if a product was out of stock, it was difficult to arrange substitutes and even then, if the price of the substitute was different, that created banking issues so it's easier to scan through a till and liaise with the shopper on substitutes ourselves."
The fact that the products are rung through the system by the staff means Faraz can keep track of stock levels and manage accordingly with his suppliers to ensure no nasty surprises.
He also doesn't run the store promotions on the website, preferring to keep them separate as a point of difference for in-store customers and to save constant changes.
Sponsored by: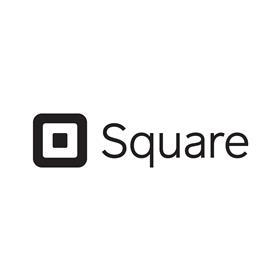 Delivering omnichannel in convenience: a modern point-of-sale that can go the distance
Selling through multiple channels has never been more important for convenience retailers. In 2020, Payments company Square saw a 15-fold increase in digital payments in response to the pandemic. Setting up your business with omnichannel capabilities and a multichannel approach to sales can help you sell wherever your customers are, even when it's not business as usual.
Equipping your store with integrated, modern point-of-sale (mPOS) tools makes selling and managing your business both online and offline more efficient. Here's how:
Selling everywhere: Customers are ordering online more than ever before. With an mPOS solution, accept payments online, in-person and even over the phone, helping you meet your customers wherever they are.
Tracking your business: Managing stock and sales are key components of running a retail business. An mPOS will collate all this information for you in one place, saving time and money. Plus, better understanding your business operations helps you make informed decisions on what to change, and what to keep doing.
Integrated hardware and software: Omnichannel selling is easier to manage when you're online and countertop tools work together. With the right hardware like Square Register, you get a fully integrated point-of-sale system so you manage card and contactless payments, online sales, click and collect and delivery, all from one POS. No extras required, simply a more powerful, faster, and reliable way to run your store.
For convenience retailers to succeed in today's omnichannel world, delivering a seamless customer experience both off- and on-line is good for business. Bringing onboard a fully integrated mPOS will help you navigate all the ways customers want to shop and keep your business convenient.
Community outreach
David Charman of Spar Parkfoot in Kent also moved from a low-tech offering that was born out of helping the community to a full-on website with one eye on a post-pandemic world. "We were literally taking orders on the phone and writing them on bits of paper which worked at the start because we needed to act quickly to help those who weren't going out. But as the year went on we decided we wanted to future-proof it and create a more competent system."
"We wanted something that would work through to the future, we wanted it to link to epos for stock management and for pricing so now when a price is changed on the system, withing ten minutes it's changed on the website so that we can be assured that when we pick, it's the right price for the customer.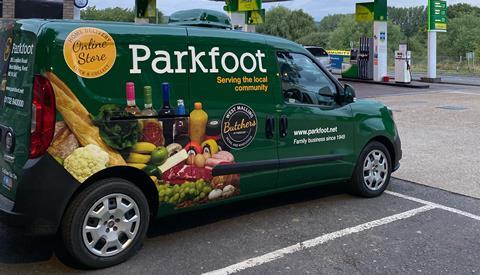 "What happens now is that a customer orders online, that arrives to us into a bespoke solution on our computer, we'll print that out for picking which allows for more flexibility, particularly in our butchery section. We can suggest the price to the consumer but that can flucuate depending on weights but we have the ability to be able to make those adjustments to the items, with the customer's card details kept for a one-off transaction. Once the items are picked and run through the system, the customer's card is charged and our stock is adjusted all within one online system."
David's online ordering generates around £3,000 of sales per week, and this is 50/50 delivery and collection. "It's still relatively small amount compared to the store but it's still a vital part of the business and we think it'll continue. And we think it'll grow as people love convenience.
"Convenience used to be going to a store that you could be served quickly in but now customers think 'I need this tonight, I'll get it delivered and I don't mind paying a bit extra for it'."
Although £3,000 is not to be scoffed at, David doesn't foresee the creation of a dark store for his business. "I think that would complicate matters on stocking so it's better to keep it running from the shop floor."
And while online may present the opportunity to offload short-dated items, David says that's not how his team operates. "If anything, we go the other way and give them the longer dated items, especially in fresh. The customer is trusting us and we want to respect that trust by giving them the best product and service possible."