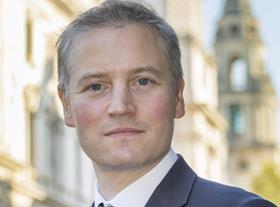 On December 12, voters will once again be heading back to polling stations to decide the country's fate. Of course, there's been no shortage of jostling for position, policy statements and political stunts in recent months, but now we're into a new phase of full-on campaigning, and the stakes are high.
Any party that wins a majority will shape not only the UK's exit – or continued membership of – the EU, but importantly for local shops they'll be deciding policies that will have an impact on our sector. I think our members' issues, and the challenges facing the communities we serve, are more important to voters than Brexit or other policies proclaimed by the media and Westminster village as being major factors in this election.
Voters are becoming increasingly concerned about crime, and rightly so. Earlier this year we launched our 2019 Crime Report which illustrated the extent of the violence and abuse that our sector faces. We worked with the Home Office on the "Always Report Abuse" campaign to raise awareness about the human impact of crime against these businesses, and we're supporting USDAW during Respect for Shopworkers week. Yes, these campaigns are led by retailers and shopworkers, but if local shops are suffering from crime, that's going to have an impact on the villages, towns and estates in which stores trade.
The future of the UK's high streets has also risen up the public agenda as online retailing and cost pressures have forced more high-profile retail closures. Most people like the idea of a vibrant high street, but the policies and solutions here are complex. Our simple message is that the business rates system needs to incentivise investment, and we want this to be part of any debate about high streets during the campaign.
Of course, most c-stores don't trade in traditional high streets – our heartland is in the neighbourhood and community locations where the products and services we offer are essential. If we've learned anything from the past few years, it's that isolated and secondary areas can't be neglected, and what better way to include all communities in a vision for the future of the country than to champion the local shops that serve them.