Following last year's success, Yoplait Kids is bringing back its Frubes Try Me Frozen campaign this summer.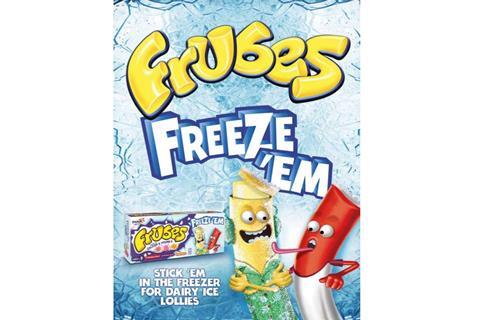 Launching in June ahead of the school holidays, the activity encourages families to freeze their Frubes and offer children a healthier alternative to ice cream.
Located next to the yogurts in the chiller, shoppers will be able to spot promotional products on shelf with the new Freeze 'Em packaging. They will be available in a variety pack (strawberry; red berry and peach) as well as in strawberry, banana and choco caramel flavours.
The original Try Me Frozen activation saw sales of Frubes increase by 86% [May 2018 vs June 2018, Source: Nielsen Answers] and the General Mills brand is hoping to repeat the results from 2018.
Rosanne McDonnell, brand manager for Yoplait Kids, said: "Freezing Frubes re-establishes the product as the perfect on the go snack for families during the warmer months. We had huge success with the campaign last year, which we supported with an impactful TV campaign, as well as heavy shopper investment. We're planning to continue this throughout this summer.
"We know that kids enjoy Frubes as part of their lunchboxes, but we wanted to create an additional occasion for them as the weather heats up. Freezing Frubes is an exciting way to experience fruity flavours of the yogurt, and is the perfect refreshing treat after a long day in the sun."
The limited edition Try Me Frozen packs will be available until the end of August.