As world foods become more mainstream, a number of retailers are seeing increased demand for more authentic and adventurous lines.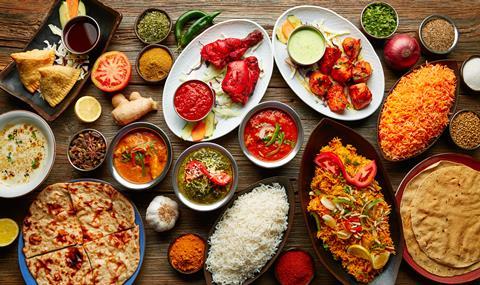 Worried that your world food offer is falling into a korma? Then it could be time to ditch the bland and standardised sauces and turn up the heat on your selection to vindaloo-level.
Actually, that's enough with the bad curry puns. What we're hearing from retailers is that many consumers would consider a korma, and all those other Westernised dishes, passé.
The UK's increasingly diverse culture means that Polish and Asian communities are seeking out home-grown staples to capture their favourite flavours. And that's before the local street-food savvy hipsters come through the door, looking to recreate Instagram's most-liked dishes.
For example, Kay Patel's Wanstead store in East London goes extra big on world foods. To meet the local demand, his offer ranges from spices and sauces direct from India, Mexico and South Africa, to traditional Polish deli cuts.
"We do Eastern European meat, Asian products and Caribbean products and they all do extremely well," he says.
"It really is just a bit of everything. On the one hand, it reflects our customer base [Kay's store is in a diverse part of London] – but it's also a growing trend, too.
"English people are a big part of it. With some of our spices you see customers coming in after stuff from a list and you're looking at them thinking: 'Okay, so how on earth do you know how to use that?'.
"But you forget that they all have the internet on their phones and they're looking recipes up and then coming to us for the spices they need."
Indeed, if your demographic fits, this could be the ideal opportunity to extend your range, claims shopper insight experts HIM.
"There's an opportunity for extended world food ranges in areas with high numbers of young or affluent shoppers, or c-stores located in London, Scotland, Northern Ireland or the North East," says HIM senior account manager Alice Dolling.
"Eight out of 10 world food shoppers are recreating a cuisine different to their own culture, leaving lots of room for creativity and experimentation."
Mintel advises cross-merchandising world food products that work well together. Plus, offering weekly recipes flags up the authenticity factor that young shoppers find so appealing.
Among Kay's world food range is some more unusual fresh produce. "We do yams in our Wanstead store – and we sell absolutely shedloads of them," he says. "We also sell plantains. The problem is that they come in big boxes and people try to split them open to find out if they're fresh. They always are, but it can be a pain."
Mad for meal kits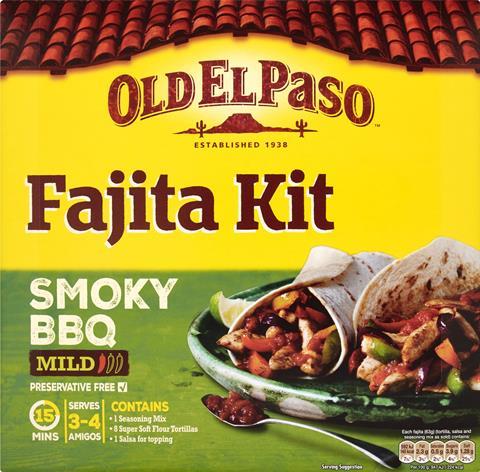 General Mills is spending £1.5m on marketing Old El Paso to help the £100m Mexican brand famed for its meal kits appeal to millennials and young families. Italian brand Napolina is also in the process of developing a meal kit to be launched later this year.
World food shoppers
Kay says that his world-straddling selection provides a snapshot of the variety of people who make London their home – and that they're the same as any other c-store shopper. "Sometimes I look at the food we stock and think 'Who exactly is buying this?'. But it's always just normal, everyday people – like hospital workers coming in from shifts who want to cook when they get home. It's all about convenience and service whoever that customer is."
Shoppers' tastes are getting broader every year, according to HIM. "Appetites for world foods and spices have grown," says Bonnie Walsh, senior insights manager at HIM. "More than half of shoppers are more interested in trying new world foods than they used to be. Plus, this trend is set to continue: almost half of shoppers are planning on buying more world foods in the next year. Meanwhile, 50% of shoppers believe that shops don't stock a wide enough variety of world foods, so there's opportunity there."
It hasn't always been this way. Mintel reported "a lull" in sales around 2014-15, but now it seems that global cuisine is back on top of the world. In 2018 the category pulled off its second consecutive year of 5% growth, taking sales to more than £1.7bn in the UK. In fact, Mintel reckons that sales could soar more than 16% by 2023, buoyed by a growing appetite for emerging cuisines and the potential for a reduction in eating out spend following Brexit.
One of the stars of the world food scene is the meal accompaniments and ingredients sub-sector, with sales growing 8% year on year (Mintel). However, the retailers C-Store spoke to noted that the action was around curry pastes (and the poppadoms to go with it), not the sauces.
"I don't think that people necessarily want to cook everything from scratch at home, but when they do they want to feel that the ingredients are authentic," says Kay. "For us that means customers want the more authentic pastes, not the mainstream brands."
One company hoping to benefit from this trend is Yugo Spice. The firm offers miso chipotle & curried paste, sun-dried tomato paste and a feisty chipotle garni hot sauce. Products retail at £4.99 and are sold in 150ml jars or bottles.
It is possible that price perceptions may be playing a role in consumers' ethnic ingredients purchasing decisions. Mintel mentions that rising prices might have put paid to traditional curry and stir-fry sauces for the moment. And Anita Nye, manager of Eldred Drive Stores in Kent, agrees.
"We do a lot of Patak's pastes (not the sauces) and we also do their rice and poppadoms, which obviously go really well together for customers," she says.
"I think people like the pastes because they last a lot longer. You get a good few spoon-fulls in there, so customers feel they're getting more product for their money."
Anita's success in world foods is down to one simple rule: understand your customers and meet their needs. When her local area played host to lots of Polish builders, Anita offered a basic selection of Polish food. Now she says that it's the Caribbean population who are helping drive sales.
"We definitely offer Caribbean products, and sell the majority of it to Caribbean people. So that's basics like jerk seasoning, coconut water and milk, plus sauce. For us it's just about looking to see who your shoppers are."
For Debbie Deeley, manager of Spar Heskin in Lancashire, it's a traditional selection that is keeping her customers happy.
"It's very much a farming community and the average age of our shopper is about 60. But people still come in at the weekend to get their curry, or Chinese ingredients. For us that means the Patak's range – the whole range of sauces and pastes – plus Naan breads.
"It's what I'd call a very traditional selection. But I've also introduced things like chipotle sauce and rice crackers for some variety."
Debbie's experience at Spar Heskin is testament to just how far one-time exotic cuisines have been co-opted into our culture. And who knows? For the next generation of Debbie's villagers, maybe a cheeky weekend chipotle 'n chilli wrap may seem as natural to pick up as a Friday night curry does to her shoppers today.
Naan better to help you stand out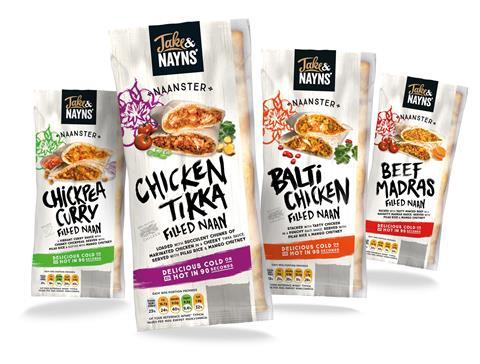 From bao buns to jackfruit burgers, some might see many world food trends as a bit of a stretch for most c-stores. But others are a no-brainer.
Take Jake & Nayn's Filled Naan. By mashing up an Indian staple with traditional takeaway favourites such as beef Madras, the brothers behind the brand have a potential c-store winner that's already in Spar, Londis and Co-op stores.
"We make it our mission to be out and about tasting the latest street foods," says co-founder Jake Karia.
"Food-to-go operators like Leon and Itsu are worth taking notes from – they offer a better, tastier variety of food, charge considerably more [than other outlets] and are very busy. We're bringing these flavours and concepts into convenience.
"From getting an understanding of what works and how people consume it, we can replicate the formats and flavours, and bring them into a chilled environment."
The brothers note that health and authenticity are vital to unlocking the all-important millennial audience. Hence the range's authentic spice recipes and British-sourced ingredients. The format is also a smart way for stores to differentiate themselves from what Karia calls "boring" everyday meal deals.
"It's time to shake things up," he says. "Using your own customer knowledge you can add real incremental value by integrating new world food brands to bring the category to life and offer real choice.
"Mixing new and challenger brands in with tried-and-tested favourites prompts customers to pick up new products."