Food giant General Mills has brought together 11 of the UK's top c-store retailers to help raise awareness of the importance of 'better for you' snacking.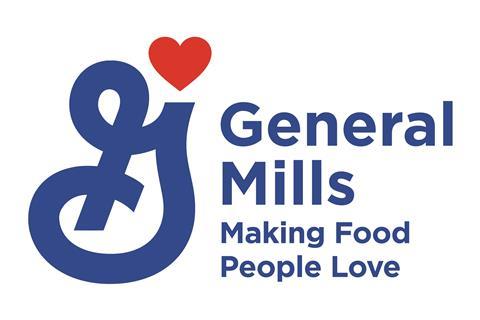 Each one of the retailers have committed to working alongside General Mills to demystify the category that is seeing exponential growth of +8.5% year-on-year [Nielsen panel L52wks to 29 June 2019]).
The manufacturer has three major brands within 'better for you' snacking: Nature Valley, Fibre One and Larabar, and General Mills has also invested in its field sales team to reach more retailers across the convenience channel.
Starting from 2 September, the 30 strong team aims to make thousands of calls to stores across the country to offer tailored merchandising, POS, category advice and trend insight for the 'better for you' sub-category.
Clare Ryal, convenience controller at General Mills and chair of the new retailer panel, commented: "At the moment, almost every store you walk into has a different space allocated for 'better for you' snacking. Some are large and located where we recommend – near food to go and confectionery – while others are mixed in with biscuits or have very little presence at all.
"There are two key principles to driving category growth – getting the right range to meet the different need states (energy boost, diet management, sweet experience etc.) and execution excellence: making sure retailers have the best possible location, space and activation.
Ryal continued: "With our new field sales team, we want to make it clear for retailers where their 'better for you' snacks should be located. As a business, we have a lot of data and insights, but having worked in the convenience channel for many years, I know there's nothing as valuable as the direct feedback from retailers themselves."
Karen Jenkins, sales director at General Mills, added: "As well as officially launching our retailer panel we're thrilled to be investing in our field sales force. We're confident their advice to retailers from across the country will help increase their bar sales."
The 11 members of the new retailer panel include:
Kay Patel, Best One, Stratford
Atul Sodha, Londis, Uxbridge
Scott Graham, McLeish, Inverurie
Jimmy Patel, Premier, Northampton
Sid Sidhu, Budgens, Kenilworth
Sandeep Bains, Simply Fresh, Faversham
Onkar Padesi, Premier, Gillingham
Amarjit Athwal, Unaffiliated, Gillingham
Rachael Hockmeyer, Spar, Sleaford
Nilesh Patel, Unaffiliated, Hainault
Sunder Sandher, One Stop, Leamington Spa
The retailers have recently had their fixtures relayed to trial General Mills' new category advice [see below].
Commenting on the changes, Scott said: "It's great to have a manufacturer so keen to hear our views and to see our feedback already being actioned. I'm excited to see now the difference just a few simple changes can make to our stores."
As a result of retailer feedback, General Mills recently released an optimised case size for its single bars of Fibre One Chocolate Fudge Brownie and Fibre One Peanut Butter Popcorn bars in single format.
Ryal concludes: "The insights and feedback the retailers have given us is already proving invaluable. Once we have the results from our snacking trials, we'll almost certainly be looking to extend the programme to our other brands, including Häagen-Dazs, Yoplait and Old El Paso."