Biotiful Dairy has entered the frozen category with the launch of a new range of kefir ice cream.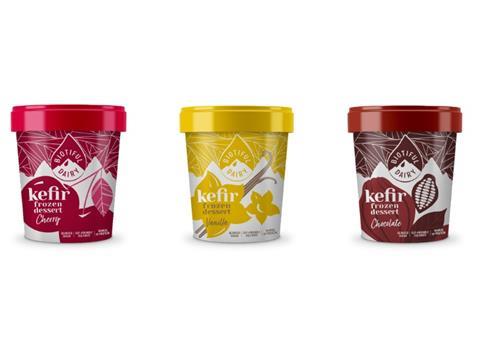 The range contains three variants: Vanilla, Chocolate and Cherry, that are available now in 500ml tubs (rrp: £4.50).
Made using British milk, the new range is aimed at consumers looking to try a healthy, gut friendly alternative to traditional dairy ice-creams that are a natural source of protein and lower in sugar.
Biotiful Dairy founder Natasha Bowes said: "After recognising a gap in the frozen market for kefir products, it made perfect sense for us to take our expertise to a new category. The aim is to provide an even wider range of delicious products for those already familiar with kefir, as well as bring new consumers into natural gut health by offering a unique product range that couples great taste with better nutrition."
In March, the brand launched a range of kefir cheeses that were positioned as a healthier alternative to cottage or cream cheese.