Pre lockdown, the store already had an established delivery service, with orders generated by both customer emails and an online portal. But when coronavirus pushed the operation to near breaking point, owner Chris Taylor of Taylors of Tickhill had to simplify his approach
Basket spend has doubled at Taylors of Tickhill, Doncaster, which picked and delivered its 1,000th lockdown grocery order last Friday. Before coronavirus took hold, the store already ran a substantial home delivery service for locals, making around 50 deliveries a week.
Orders were placed via phone, email and the ShopAppy platform, and there were also a number of customers who shopped in-store, paid for their goods and then requested for them to be delivered home.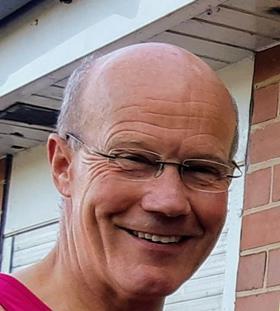 Reading through a manually typed out shopping list clearly isn't the most tech savvy route. And the back and forth with customers arranging delivery dates and payment is time consuming. Compare this to the slick ShopAppy portal where customers simply select the items they want, pay, and wait for their shopping to arrive at a specified time, and there's no question of which method is more efficient.
However, the store became completely overwhelmed during lockdown. "Orders were coming in by email and phone, we had stuff coming in via social media and the ShopAppy portal, which was putting stuff onto us we had no control over," says Chris.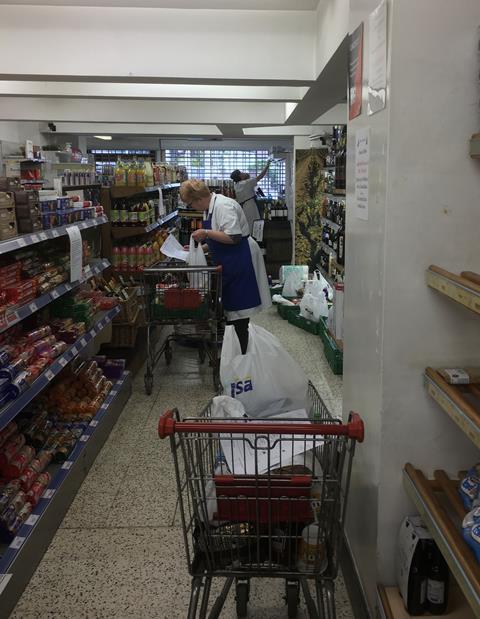 Chris explains that when people phoned or messaged the store, he could reply and make the delivery on his own terms. For example, if he knew that an out of stock product was due to arrive in store in a couple of days' time, he could explain to the customer that their delivery would be arranged for later in the week.
This wasn't an option with ShopAppy because the order would come through already paid for, and with a pre-arranged delivery time. "It was too good!" says Chris. "We had no way of controlling it. We couldn't fulfill orders - it got to the stage where we couldn't cope."
With orders piling up, Chris was forced to temporarily close the ShopAppy ordering system and concentrate on orders coming through via email and Facebook, which were proving fruitful, despite being very labour intensive. "Staff aren't just delivering, but picking. We're also having to ring customers back for card details and then check back and make sure everything's been paid at the end of the day. It's causing more work admin-wise, but we are happy we are busy and the way the bank balance is improving is clearly profitable," says Chris. Deliveries have generated £2,000 of income, with the store charging a £3.25 assembly charge per customer.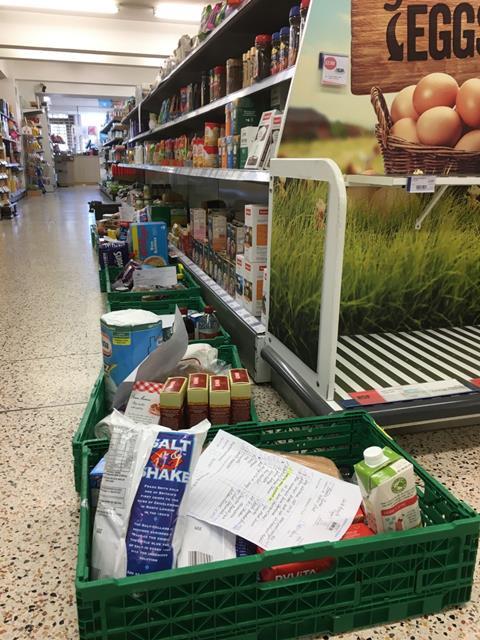 He is making good use of Nisa Evolution software, which has an accounts package bolted on. "If someone is spending well, the store sets them up with their own account using their address and email address," he says. They are then given the store's bank details and trusted to arrange payment. "We've tested the water slightly over a few weeks," says Chris. "We've never had a failed payment." He's hopeful that it will result in long-term custom. "We're hoping it will build some mutual respect. I'd like to think some people will have loyalty to shops that looked after them when they were stuck."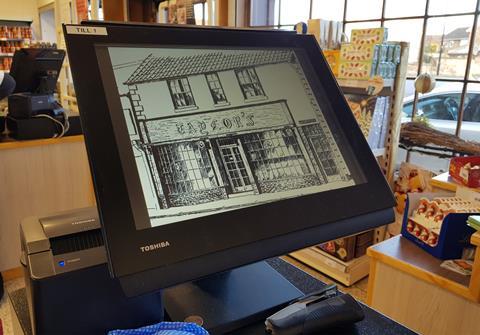 Accepting manual orders, rather than those generated by ShopAppy, also gave Chris the opportunity to be more flexible with the order in which deliveries were made. Once they were packed, the team could decide on the most efficient delivery route to take, rather than being dictated to by the time selected on the app. "The delivery is the easy bit," he says. "We can drive down the same road and do four delivies - if you are just taking what landed, you could be driving miles and miles. We aren't driving all over the place."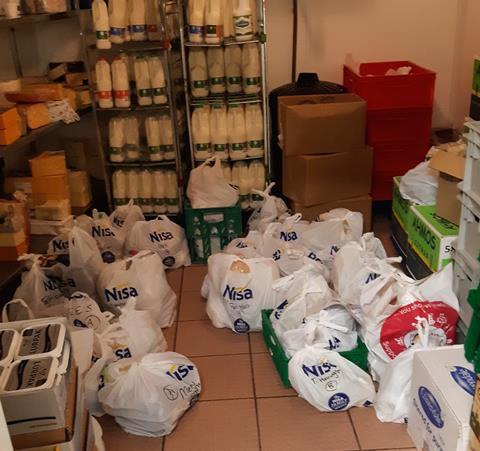 Of course, picking and packing so many orders, along with having to unload deliveries and fill shelves, whilst adhering to social distancing guidance was extremely challenging. Add a shop full of customers and the situation was becoming impossible. "It was very difficult and felt unsafe to start with with too many customers in the shop," says Chris. As a result, he decided to close the store in the mornings, allowing staff time and space to pack deliveries and replenish shelves safely, before opening at 1pm.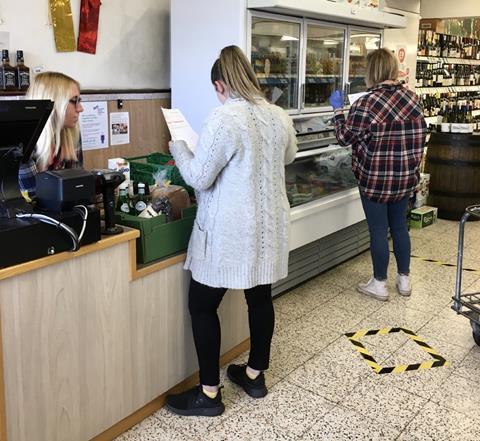 With panic buying now passed, and a more regular ordering pattern established, Chris has reinstated ShopAppy on the basis that he will only process six deliveries a day for the time being.
But despite not fully utilising the platform's delivery function, he is still a big fan. "Tickhill is a destination for people to come out, have something to eat and go to the shops. This is one of the reasons we got involved with ShopAppy - I saw it as a shop window to showcase what we have to offer," says Chris.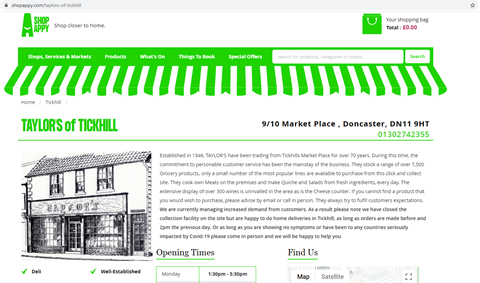 Prior to ShopAppy, the store's peak customer flow was at 11am, but then Chris noticed a second peak at 3pm where he realised people were looking at the online platform and then visiting the store for a browse.
"It is a cheap way of showcasing what you have in store," he says. "It is incredible value to show people what you've got - it's a godsend. It's a very useful tool and I'm please to be part of it."
Having recently teamed up with Visa, ShopAppy is now offering free registration to small businesses for the next three months.