Oxford-based Mumtaz is having to make numerous trips to the cash & carry to make up for cancelled deliveries and stock shortages at his Best-one store
HOW ARE YOU DOING?
It's not bad, we just stay open and carry on. It's quieter than last week, it's still been a bit busier than usual. People don't like the queuing up in the Tesco.
Ramadan has started so I'm fasting as well. It's going ok now, but we'll see how it goes.
HOW ARE YOUR STAFF?
It's just me, my wife Sultana and one part-time worker and a temporary worker to fill up the shelves. They're managing ok.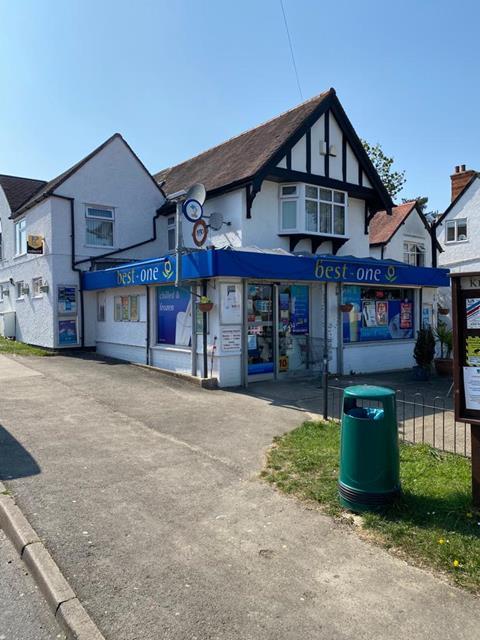 WHAT HYGIENE MEASURES HAVE YOU PUT IN PLACE?
We provide gloves, masks and hand sanitizer and we're spraying the counter all day long.
WHAT SOCIAL DISTANCING MEASURES HAVE YOU PUT IN PLACE?
I couldn't find someone to put screens up, but we've put beer cases in front of the counter so that customers can't get near to the staff.
We've put posters up from the NFRN to remind customers about social distancing. Not all customers are following the social distancing guidance, so we have to keep reminding them.
I've marked out the floor with tape.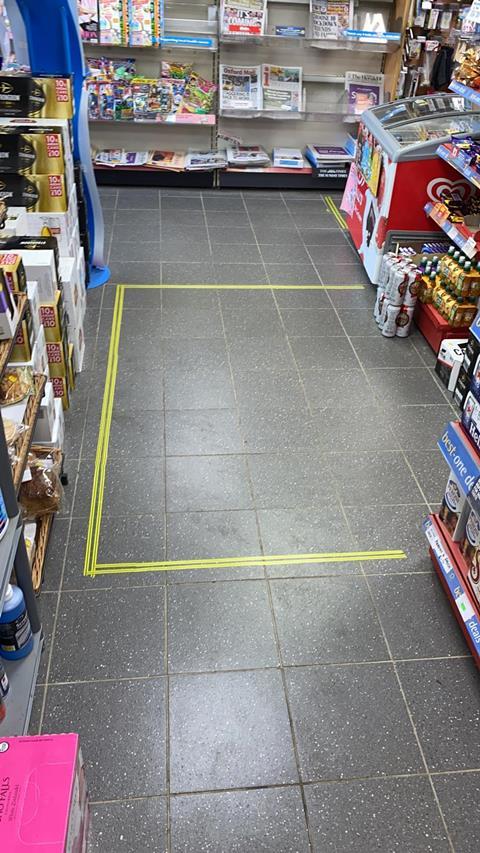 We only allow up to five customers in at a time. We're a small shop and we don't have enough staff to have someone at the door. We just ask customers to wait outside if we see that there are too many people in the store.
We're delivering to three regular customers and leaving the bags on the doorstep. I had to ring the card payment company to ask if I'm allowed to let customers pay over the phone. They said 5% of card payments can be made by phone, so I just do it for a few customers.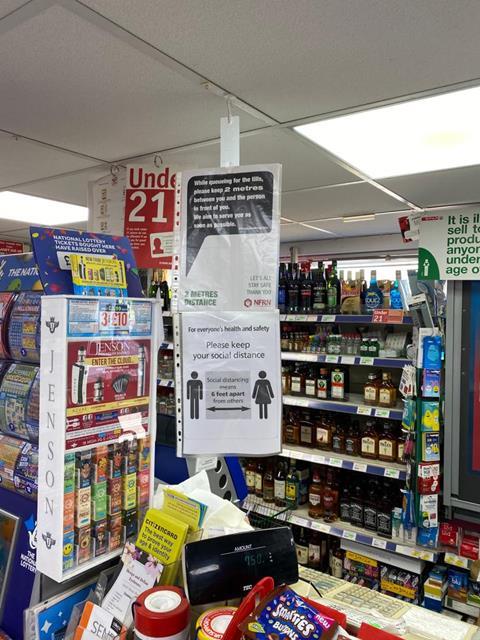 HOW ARE YOUR SUPPLIES?
My sandwich delivery comes from a private company three days a week, but the factory is shut and JR Food has stopped my chilled delivery.
I have a delivery once a week from Best-One, but half the stuff isn't coming because they are out of stock.
Instead of taking a rest, I've been going to Booker cash & carry two to three times a week to stock up. Because of the social distancing we were waiting outside for a long time and then there were further problems inside - it takes a long time going through the till. Then, I received a letter charging me for parking at Booker! They've sent a picture of my car going in and out and said 'you're only allowed 120 minutes and you were 155'. I spent over £700 there that day. Now I'm going to have to pay a £100 charge. I've taken it to the manager at Booker and he's said he will be able to sort it out.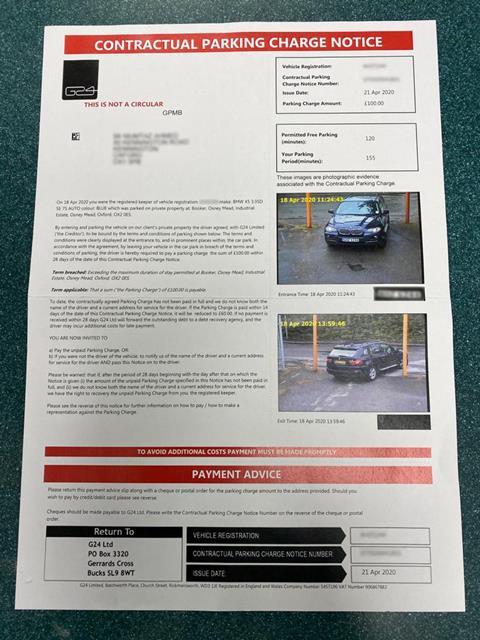 We couldn't find bags of flour, so we bought plain, self-raising and bread flour and I make my own bags up. People are really happy - they say thank you, thank you! They're homebaking with the kids and they can't find it anywhere or the queues are too long in the supermarket.
WHAT CONCERNS DO YOU HAVE?
My children keep saying 'close the shop and stay in'. It's easy to say, but it's a food shop and we are helping people. It is a worry, but we have the masks.
WHAT ADVICE CAN YOU OFFER OTHER RETAILERS?
Just keep reminding customers about social distancing. Don't be shy about it, just tell them politely.