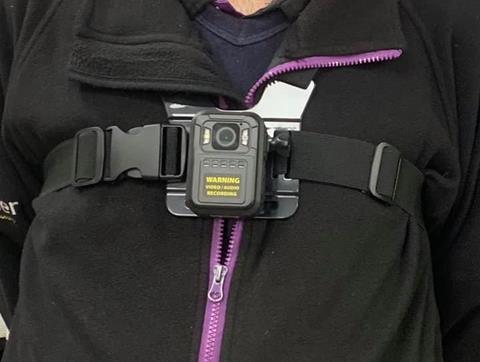 After several attacks on staff since the start of lockdown, the team at Premier Eldred Drive in Orpington, Kent, decided the only way to help protect employees from physical abuse was to invest in body cameras.
Since lockdown began in March, staff at the store suffered a series of attacks, including one on manager Anita Nye, with the latest occurring in the past week where a team member suffered face and body injuries.
Following this latest attack the management decided something had to be done about it. They had already installed a CCTV system to record any incidents and act as a deterrent to would-be attackers however it didn't seem to be enough. Management spoke to the CCTV provider to discuss further protection and the idea of body cameras came up.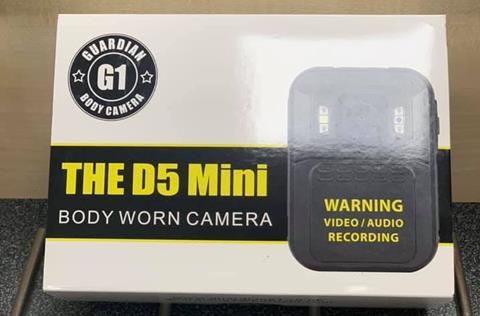 Anita says that while the provider couldn't supply them, they suggested some pointers. "We ended up buying them on Amazon. They cost £200 each. We looked at the recording, storage and audio quality so they were fit for purpose.There were ones cheaper and ones more expensive but we felt these were the right ones for what we needed."
Due to their cost, they only bought two despite usually having more members of staff present. "The staff on shop floor wear them as they're more at risk than the ones behind the counter – those staff have protection and are more covered by CCTV. We'll see if they help before investing in more."
Anita says that while they're still a novelty to staff, they offer reassurance. "We hope that people will see them and think twice about attacking us. We made a big deal about it on social media so that word would get around that we have them."
Premier Eldred Drive isn't the first business to introduce body cameras. Earlier this summer, the Co-op announced plans to provide cameras to staff at 250 stores to help better protect them while in August, Waitrose trialled the technology in 50 of its stores.
This investment is justified, according to the Association of Convenience Stores (ACS) 2020 Crime Report, 83% of people who worked in the convenience sector had been susceptible to verbal abuse over the past year, with more than 50,000 incidents of violence, of which a quarter resulted in injury.
Anita says that her and the team are fed up with feeling under threat. She explains that the fact the attacks were carried out by members of the community makes it worse. "We've been here for 40 years serving this community and for someone to do that to one of us feels like a betrayal. There have been times we felt like shutting the doors and not bothering anymore."
She added that the police offered great support during all of the incidents. "I really can't fault the police. They came within minutes and did everything they could and offered guidance. It's just a shame that some people in the community don't value us and makes us feel threatened."
Have you seen an increase in crime at your store? Let us know at aidan.fortune@wrbm.com.