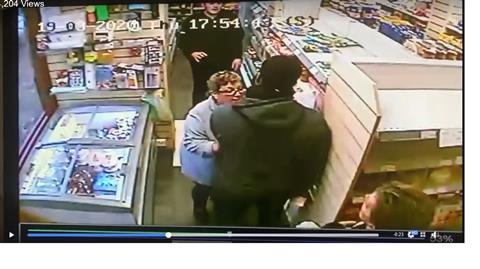 A Parliamentary Inquiry into violence and abuse towards retail workers and responsive action to it has been launched.
The inquiry will examine barriers to the reporting of incidents of violence or abuse and victim satisfaction with the action taken by police and employers after an incident is reported. It will also examine if a new offence of aggravated assaults against retail workers is required, and the adequacy of action taken by the government on this issue following its 2019 call for evidence.
Although the Committee will be unable to take up any individual cases, it is looking to receive written evidence on the following:
· The police response to incidents of abuse and violence towards retail workers;
· Barriers to justice for victims of retail abuse and violence;
· Whether a new aggravated offence is required;
· The adequacy of the Government's response to its call for evidence.
Written evidence that comes under any of the above categories should be submitted here by Friday 15 January 2021.
The Committee has also launched a public survey to understand further the response to reported incidents of violence and abuse towards retail workers. This survey is aimed at retail workers who have experienced abuse or violence in the course of their work, the anonymous survey will ask about the reporting of incidents; the responses from employers, the police and the wider criminal justice system after a report; and victims' satisfaction with the responses received.
The survey will be open until Friday 15 January 2021 and can be found here.
Association of Convenience Stores (ACS) chief executive James Lowman welcomed the inquiry. "Violent and abusive incidents are never acceptable and can have a devastating and long-lasting impact on the individuals, businesses and communities involved," he said. "Local shops have been on the front line working tirelessly to feed and support their communities but sadly many stores have seen an increase in violent and abusive behaviour as we implement rules on face coverings and social distancing.
"We are pleased that the Home Affairs Committee has recognised the importance of addressing violence and abuse against shopworkers and we are encouraging retailers and their store colleagues to share their experiences through the public survey to ensure that their voices are heard."
The 2020 ACS Crime Report, released in March, shows there were 50,000 incidents of violence against people working in the convenience sector last year. Figures from the ACS Covid Impact Survey conducted during the first lockdown showed that 40% of retailers had experienced an increase in violence and abuse since the start of the pandemic.
NFRN national president Stuart Reddish echoed Lowman's sentiment. "Violence is an unacceptable part of daily life for too many independent retailers," he said. "I get calls from hundreds of members who are crime victims.
"The impact of retail crime can be devastating and long-lasting – not just in terms of physical injuries but on anxiety and stress too. The NFRN welcomes this inquiry and we look forward to working with the Home Affairs Committee."