Covid-19 has been life-changing for people the world over, but for Premier retailer Tahir Ali, aka Nico, it has been an epiphany, opening his eyes to the needs of local people and inspiring him to become a true community hero
With the whole country in a state of lockdown, unable to visit family and friends, birthday celebrations have become a somewhat muted affair. But not in South Shields, where Nico and brother Taz of Premier - Top Shop Convenience have been out delivering three birthday cakes to local pensioners who are isolating. In true Nico-style, the cakes are humongous! "We cut the cake, give it to the birthday boy or girl and ask them to share it with their neighbours, so the whole estate in those areas (70-80 people) got a slice of cake," he beams.
This is just the latest in a constant stream of kind acts that Nico has undertaken in recent weeks. It all started with a trip to the Booker Gateshead cash & carry in mid-March. "We've been going every morning for 30 years," says Nico. "There's normally 40-50 people, but this time there were 300 and they were all fighting for bread."
Although he hadn't really done much in the way of community work in the past, his cash and carry experience planted the seed of an idea in Niko's mind. "I thought: If I can't get food from the cash and carry, how will the old or vulnerable people who can't get out get it?" he explains. "This got to me - I had to help out."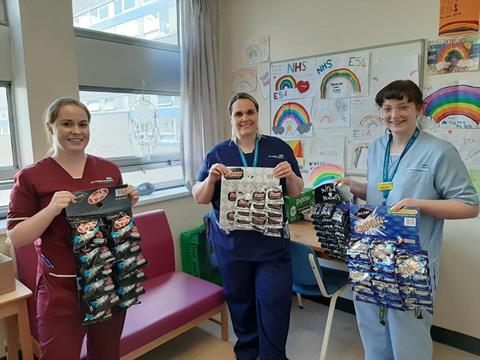 So Niko sprung into action - not only by launching a home delivery service, but by making a 300 mile round trip to source free supplies for the community. "I hired a van and went all the way to Glasgow and picked up 200 cases of toilet roll, face masks, hand sanitizer, and soap and distributed it to the local community for free."
The good deed was hugely well received in the local area, but for Nico and his team this was just the start.
Unable to source enough bread from the local cash and carry, he upped his order from the local bakery and started delivering it to those in need free of charge. "My bread bill went to £300!" he grins.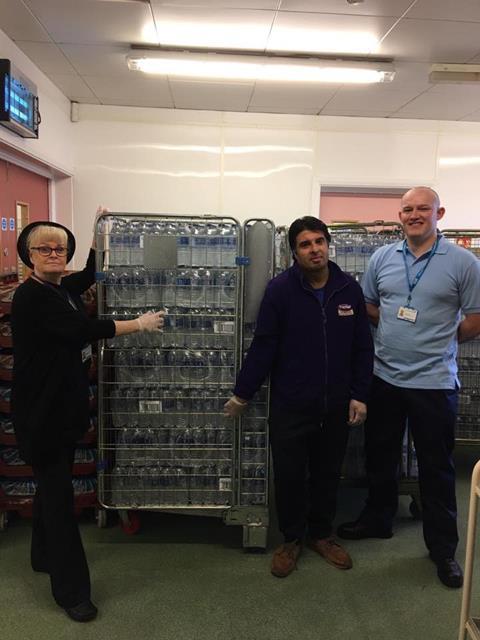 He then went door to door delivering essentials. "I was just going around the block checking in on people. There were people who haven't even spoken to anyone. There was a man who had had no toilet roll for four days, nobody had looked after him."
He also reached out to Philip Bithell, charitable fundraiser at the South Tyneside and Sunderland NHS Foundation Trust. "People don't know what's going on behind closed doors," says Nico. "I met the guy in charge - Philip - and asked him: what are the staff are talking about - what do they need?"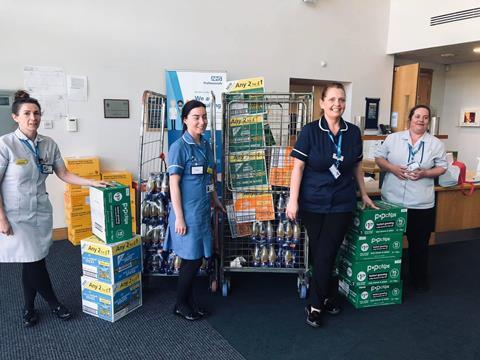 This has resulted in numerous deliveries of snacks and refreshments to various hospitals, including 2,000 bags of nuts, pork scratchings and nibbles for nursing staff and Easter eggs, crisps and water for the ambulance service.
He's also made up bags for high risk patients who can't go back home with toothbrushes, papers, magazines and soap.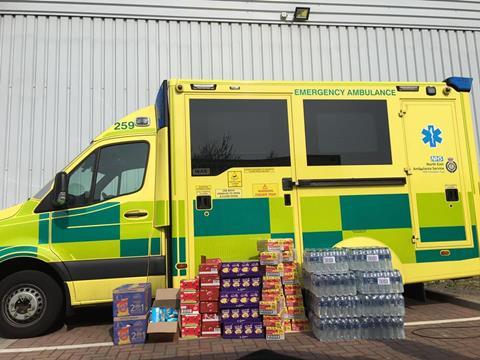 As word spread about the generous-spirited retailer, people began approaching him for help. ""I talk to the people in the community - they tell me their problems. A lady called Joanne is running a food bank - I give her 50 bread and milks every week, and toilet roll too," he says. "Then there's a florist called Wendy - she's not in my area, but she got in touch. She's been helping vulnerable people while her flower shop is shut. I gave her 30 breads, she was crying! I give another lady, Tracy, more bread and milk for another food bank. I said: 'Every week take as much bread and milk as you like'."
Once he started reaching out to the local community, Nico didn't want to stop. "I asked if Hebburn Helps food bank needed help. They needed cereal and rice so I spent £700 and gave them the stuff - they didn't know what to say."
And the requests kept coming. "A girl, Amie, was struggling to get toothpaste for vulnerable people, so I gave her 40 tubes.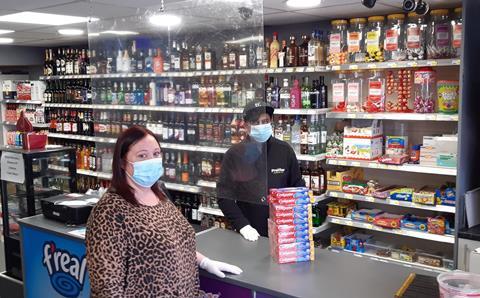 "Another girl used to work in the hospital as a nurse. She's had to go home because of her medication. She wanted to make 800 cones so I gave her £200 worth of sweets. The sweets will be given on Saturday to South Tyneside Hospital.
"Another lady had been sent home from the hospital ward where she worked because she's high risk. She gave me £20 to buy Radox for the hospital because they had run out of shower gel. I gave her the money back and told her I'd sort it for her. I gave the nurses shower gels, shaving foams, toothpastes because people can't get hold of it."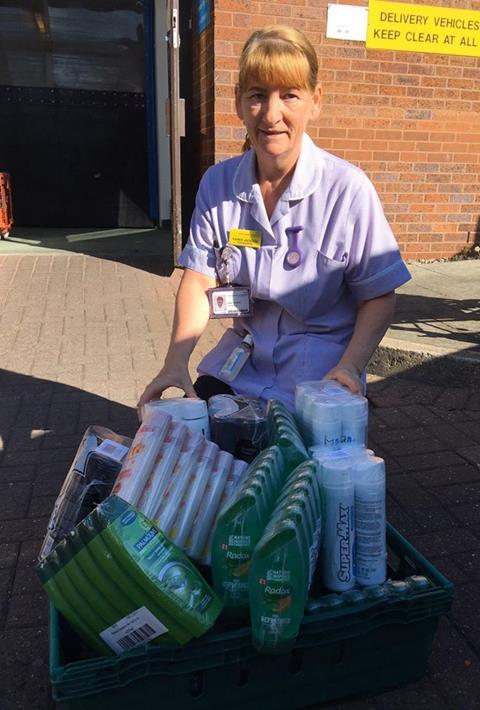 Locals have hailed Nico a hero, but he doesn't see it that way. "They say I'm a hero. I say I'm not a hero - you are, just stay in. If you need stuff we'll give it to you. If anyone needs help, I'll help them."
It is, of course, exhausting to source and personally deliver these endless donations, both physically and emotionally. "It makes it more exciting when you go out and do it yourself," says Nico. "Every day I've done a delivery I've cried.
"People might think it's easy - but it hasn't been. There's no point in going to one place and dumping 200 pallets. I've build relationships up with lots of people and found out what's needed. I speak to Phil every day and ask 'what I can bring?'"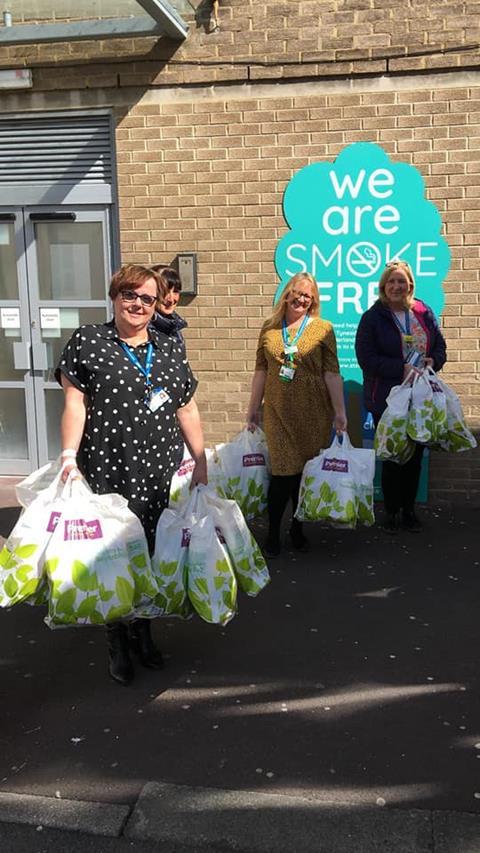 And now that he's started, Nico has no plans to stop. "I've sat in the van and thought 'which direction do I go'? If I don't go to the hospital and ask Phil what's going on I feel I've missed out - they might have needed me. Now is the time [to help].
"There is no rest, you've just got to keep going and going. I don't know where the energy is coming from. This Friday just gone, I picked up 800 loaves of bread and put them outside my shop - it all went. I gave it to the community and told them: 'enjoy!'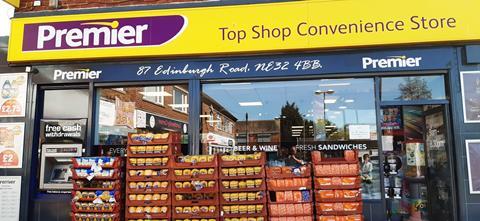 "This week, I've ordered 300 cases of flavoured water between South Tyneside and Sunderland (about 5 hospitals)."
In total, Niko reckons he's given out about 2,500 breads and milks, in addition to all the other snacks and essentials - all of which are funded by the shop.
"The profit I was going to make from being busier, it's all gone," he says. But he isn't remotely phased by this, nor is he convinced that his efforts will result in increased customer loyalty in the longer term. "This money will come and go. I'm not going to cry over those things. It doesn't bother me if business doesn't improve after this. I know what I've done and him up there is watching. My God knows. I was a shopkeeper, but I've become a community carer."
His charitable work has won him much recognition. "My local councillor rings me every day to check I'm ok. And our mayor from South Tyneside wrote me a letter and sent me a badge."
But he claims that he isn't doing it for the attention. "I'm not doing it for publicity to become a big star," he says. "My family has always told me - give it back to the community. Without them you wouldn't be where you are today."
He claims that his reward is the happiness in knowing that he is making a difference. "I've just done it out of my heart. When it's all over, the route I went - I'll feel proud of myself.
"You feel so much better that you're helping people - they're on the frontline and we're right behind them."