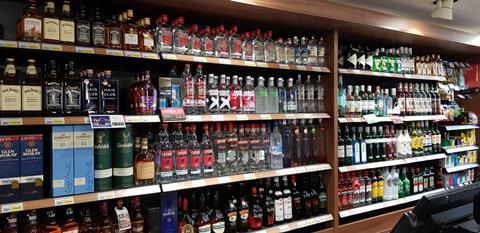 The government has been called on to prevent a shortage of alcohol during the festive period.
Members of the Wine and Spirit Trade Association (WSTA) have written to the Transport Secretary Grant Shapps calling for action on HGV driver shortages and freight disruption. The WSTA has received multiple reports from its membership highlighting that importing products is now taking up to five times longer than they were a year ago and that businesses who had previously been able to fulfil orders in two to three days are now experiencing shipments taking 15 days to process.
In the letter the trade association said was imperative to take the following steps:
Extend the temporary visa scheme for HGV drivers from 28 February 2022 to a minimum of one year, to ease the burden on industry and allow for a sufficient increase in domestic drivers.
Actively facilitate better routing of freight from ports (e.g., rail, river, coastal freight) and smaller UK-based driver networks for short-haul journeys, delivering Government investment and working in partnership with industry to achieve this goal.
Deliver regular updates on DVLA processing HGV driving tests and licences.
Chief executive of the Wine and Spirit Trade Association Miles Beale said: "There is mounting concern amongst our membership that unless urgent action is taken, we will fall deeper into delivery chaos. 48 member companies have put their name to our letter calling on the Transport Secretary to extend the temporary visa scheme and improve transport routes.
"We are already seeing major delays on wine and spirit delivery times which is pushing up costs and limiting the range of products available to UK consumers. Government needs to be doing all it can to ensure British business is not operating with one hand tied behind its back over the festive season and beyond."
Retailer action
In anticipation of shortages, independent retailers are being forced to work ahead to ensure they have the stock. Reports of shortages in the wine and spirits categories among independent retailers are growing, with own label wine in particular a struggle to source, leading to product being sourced elsewhere.
Lewis Prager of Best-One Preens in Wakefield is planning ahead to make sure he doesn't let customers down.
"Looking into the festive period I shall be reviewing last year's buying habits and drilling down the key lines we sold over the festive period to ensure our customers can still pick those lines up from our store.
"I will be going to cash and carry a few times a week too and if I see the line in stock I will buy the appropriate amount going off last year's sales."
Lewis added that while his symbol group is supporting him, the manufacturers need to step up. "I will to some extent have to make sure I have more than required due to the shortages certain lines are experiencing which is a shame but have to make sure our customers can come in and get what they need or they will go to our competition. I know our symbol group will support us best they can but it's the manufacturers need to sort this shortage mess out & quickly!"
Family Shopper retailer Mos Patel has experienced some availability issues in the category.
"Wines we have problems with Hardy's but that can change too. Spirits we're actually fine, no issues there, but remember you won't be turning them over as quickly.
"The thing we find about wines is it's harder to shift than beers, one because its dearer and two because people are reluctant to try new things unless its on promotion. Wine alternatives are even more risky, so we space it and only buy the wines we know are going to shift. We can't gamble and pay full price for a wine we've never heard of."
He said the issues lie with beers at the moment. "We're struggling to get hold of Heineken, there must be a shortage. Sometimes Guiness can be a struggle too, and the pint cans as well.
"It's a funny one, sometimes for three weeks you'll have no Heineken and then you'll suddenly get loads of Heineken in, then sometimes you'll be struggling with Stella, it's all the important stuff, so it's a bit of guesswork but you can't over stock either else you'll be struggling to shift some of it.
"One week say with Budweiser, Parfett's might not have it, so you go to Booker, then another week neither of them have it, so it's a bit of a nightmare. You can't physically be in two places so people like us, the bigger stores that rely on deliveries are suffering more. The smaller stores have less space to fill and can shop around more with their shop model, they can be a bit more savvy. Whereas stores like us, we're a bit more tied in to our spend and save and things, we're used to ordering, we have credit facilities and all that kind of stuff, so our operational model is not designed that way. We have 7m of chilled fridge and 2m of red wine to fill, but that can be half of someone else's small shop."
When asked if he was concerned about stock levels in the run up to Christmas, Mos was positive saying: "We've just got to do what we've got to do, and everyone's in the same boat, it's a national issue.
"With the beers, if they're out of something it's hard to substitute, and if we do we're very cautious. But then that means if we're out of something, it's bigger gaps on the shelves that we don't know when it's going to come in. But if we substitute it for something else, we have no idea if they're going to sell or not, so it's a big risk."
He added that even getting a substitute line in doesn't solve everything. "If you do get an alternative in and it doesn't sell, you then have to sell it cheap to get rid of it, which means your margins are dropping. Before the pandemic, you used to be able to shop around and compare prices. At the moment, you're lucky to fill the shelves up, never mind shop around. Shopping around now is secondary, primary is actually getting hold of the stock."
For more on the Christmas Alcohol category, check out our products in depth report.