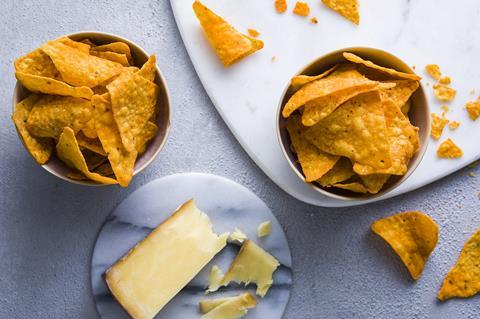 Comfort and wellness will continue to influence flavour trends as consumers cope with the Covid-19 pandemic. According to Kerry Taste & Nutrition's 2021 Taste Charts for Europe and Russia, consumers will be seeking comfort food this year, continuing on from last year's trends. It identified flavours such as pickled onions in snacks; fermented fish and kimchi in savoury and botanical flavours such as lavender and turmeric in beverages.
Lockdowns have meant less international travel, however consumers have been travelling the world with their taste buds, with the Taste Charts reporting a rise in Korean, Indian, Thai, Greek and Spanish cuisine.
Kerry Taste & Nutrition marketing manager for taste EU & RU Christina Matrozou explains that the pandemic has led to consumers looking for wellness options as well as comfort food. "The pandemic accelerated consumer trends as it created a feeling of urgency. An urgency to look after holistic wellness and the environment. At the same time, in an attempt to cope with the stress of the pandemic, consumers have been and are continuing to seek ways to comfort and indulge themselves while they cope.
International cuisine
Matrozou said the report identified some interesting flavour shifts.
"Some interesting examples from the Kerry Europe & Russia Taste Charts include pickled onions in the snacks category and fermented fish and kimchi in the savoury one. The beverage category is experiencing an increased interest in botanicals such as lavender and turmeric.
"Kerry research is showing an expanded consumer appetite to travel the world with the senses. Flavours from different cuisines around the world are becoming popular in Europe. Masala and miso are of strong interest in the savoury category while Texas BBQ is popular for snacks. Exotic citrus tastes, such as yuzu and calamansi, have an excellent chance to an absolute hit in the sweet and beverage categories."
Indulgent desserts
Lockdown has been tough on us all and Matrozou explains that this has led to consumers seeking indulgence in their flavour choices. "Comforting flavours will continue to be strong in Europe as consumers are seeking indulgence in their favourite foods and beverages. Dessert-inspired flavours are emerging in the beverage category and alcohol notes, such as gin and whiskey, are rising in the sweet category."
She adds that in the mainstream category, some traditional flavours did very well in 2020.
"Mainstream tastes were important for European consumers in 2020 and they will continue to resonate in 2021 as people continue to seek the old-time classics we all know and love. Time-honoured flavours such as chocolate and vanilla are popular in sweet and beverage category, as are mushroom and tomato in savoury."