Having initially been forced to stay at home, many consumers are now fully embracing their nights in and convenience stores need to be ready to make the most of it.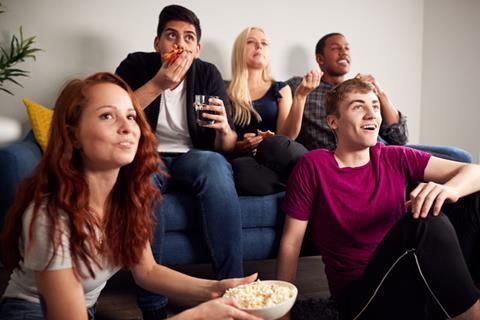 1. Big Night In categories went into overdrive during lockdown
Spar has seen key BNI categories go through the roof. "We have seen huge growth in categories within the Big Night In occasion: in particular chilled pizza, ice cream, bulk ice cream, popcorn, confectionery, multipacks, and chocolate blocks, beer and cider and dips," says David Bird, Spar UK research and insights manager. "These categories have grown between 5% and 64% [SPAR data: Compared to convenience symbols 12 weeks to 25 July 2020 versus the same time period last year]."
Spar's 'Your Night In' kicks off this month with weekly deals supported by strong and creative POS, on-line with a fun digital Sparsonas campaign and consumer competitions, and across Spar in-store radio.
Londis Culverhay Stores in Cricklade, Wiltshire, has seen strong sales on BNI lines. "Sharing bags are an absolute hit in store!" says store manager Megan Harper. "Pizzas are always a big hit and big sharing bottles of soft drinks go really well."
Serge Khunkhun of One Stop Woodcross Convenience Store in Bilston, Wolverhampton, saw plenty of demand for movie night munchies. "A pleasant surprise for me has been how much Ben & Jerry's we've seen walking out the door," he says. "It's on promotion quite regularly, but even not on promotion it's still moving," he says. "We've had a lot of popcorn going this summer too, more than normal."
In fact, Unilever reported home ice cream sales surged by 26% in the three months to June.
Meanwhile, top selling popcorn brand Butterkist has seen sales grow +8.9% in value and is currently worth £48.6m (Nielsen Scantrack 08.08.20).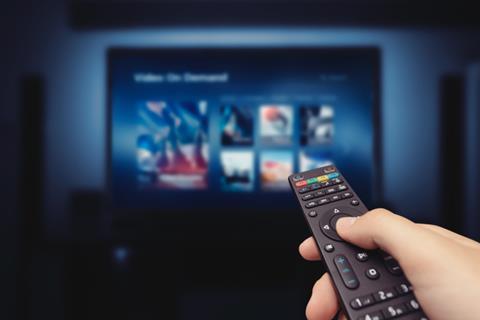 2. Increased screen time encouraged Big Night In sales and this is set to continue post-lockdown
In April alone, a person in the UK on average spent almost 45 hours a week watching TV and online video content, a rise of almost a third on last year, according to a recent Ofcom report. It also found that people spent twice as much time watching subscription streaming services such as Netflix, Disney+ and Amazon Prime Video during lockdown. Post lockdown, the regulator has found that more than half of people say they will continue to spend the same amount of time watching streamed content in future as they did during lockdown, according to Ofcom.
When you consider that 48% of consumers eat crisps, snacks and nuts when watching a film at home (Mintel); and that 64% of shoppers watch TV with an evening meal, according to Pukka Pies, then the picture becomes crystal clear. This is "excellent news for convenience retailers," claims Pukka's head of marketing Rachel Cranston. She claims the hot pie category has seen growth of 6.1% with Pukka Pies sales up +15.8% over the last year to £42m (IRI 52 w/e 09.08.20).
Serge can see the appeal. "Everything is on Netflix or on demand from Sky," he says. "You can watch what you want when you want, it's all there for you. I think people are happy at home, it's become a bit of a thing. I definitely see it continuing without a doubt."
ADVERTISEMENT
TAKE THE FRIGHT OUT OF HALLOWEEN WITH HARIBO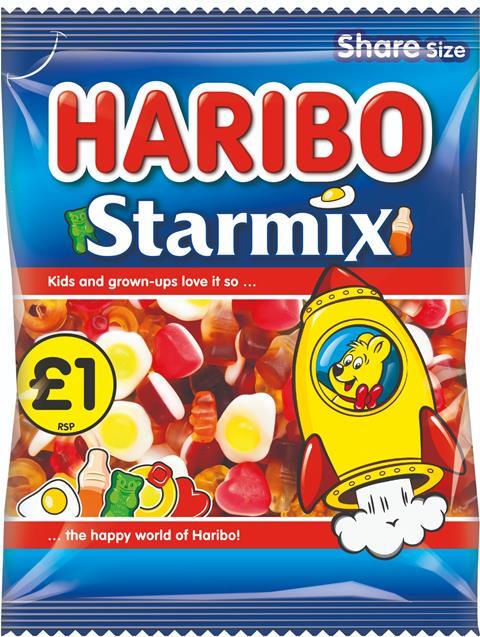 As the UK's leading sweet manufacturer and the number one sweets brand at Halloween,* HARIBO is delivering a recipe for sell-through, with Starmix offering volume and value for shoppers this Halloween.
With its iconic Egg, Heart, Ring, Bear and Cola Bottle pieces, Starmix is a top selling product that's core to stores all year round. Available in sharing bags and multipacks containing portion controlled mini bags, this treat is ideal for Halloween parties held in family bubbles and for safe trick or treating.
HARIBO Starmix is available in a 160g sharing bag, £1 PMP and in HARIBO mini multipack, containing either 11 mini bags (176 g) RRP £1 or 22 mini bags (352g) RRP (£2).
* IRI Marketplace: Total Confectionery & Halloween Viewpoint I 8 weeks I Data to 3rd November 2019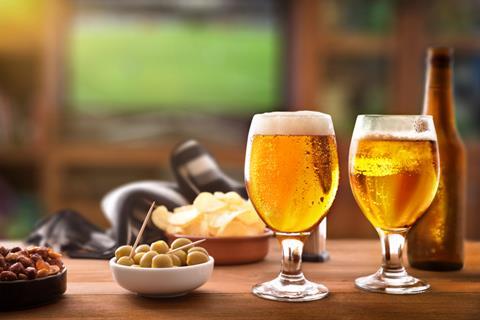 3. There is high demand for premium lines as consumers look to replicate night out experiences
46% of shoppers are more inclined to trade-up to premium food and drink options when dining at home (Kantar Worldpanel Data 52we 14/06/20). "Offering premium options such as Amstel, Birra Moretti and Old Mout is a great way to capitalise on the popular premiumisation trend," says Toby Lancaster, category and shopper marketing director at Heineken UK. Birra Moretti is one of the fastest growing alcohol brands in the UK off-trade, experiencing a growth of +67% (Nielsen Scantrack Impulse Coverage MAT Data to 18.04.2020) in the past year, he claims.
Budweiser Brewing Group UK&I has also witnessed the trend towards high end food and drink. "Premium drinks, or upgrading to more luxury food choices, help elevate the occasion from a standard evening at home," says convenience sales director Jess Markowskiat. "Trading up has been a key motivator for consumers during lockdown, with treating or rewarding themselves being one of the fastest growing motivations behind alcohol consumption over lockdown [Kantar Alcovision, April and May 2020 vs 2019]." She says that premium-branded beers such as Budweiser, Stella Artois, and Corona are strong performers in this category with all three recording double digit volume and value growth over the course of lockdown (Nielsen Scantrack data; 16 WE 4 July 2020).
Her views on trading up are echoed by Nick Williamson, marketing director at Campari UK. "The 'Big Night In' occasion is one clear way for consumers to differentiate between the week and weekend, indulging in more premium experiences," he says.
The St Pierre Groupe concurs that the desire for indulgence is driving BNI sales. "The St Pierre brioche range continues to perform strongly with value sales of between 55% and 188% year-on-year [Nielsen bakery total market May 2020]," says Paul Baker, founder of St Pierre Groupe. "Some of this success is being driven by consumers who are drawing from out of home eating experiences and replicating them at home. This includes restaurant trends that are filtering down to retail, with consumers wanting to create 'gourmet' style meals, providing a more premium feel to their Big Night In."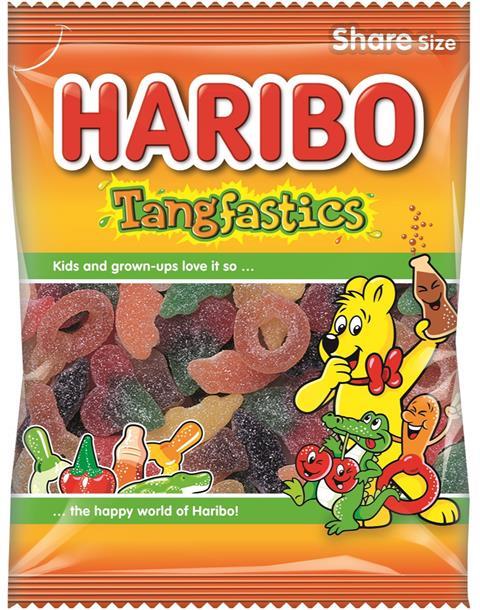 4. People can't get enough of sharing bags of sweets
Sharing bags are growing at +4.2%, adding £29m to the confectionery category (IRI data to 28 March 20). "There are more at-home snacking occasions now, and sharing opportunities from family movie nights, to grazing snacks options in the evenings," says Mark Roberts, trade marketing manager at Perfetti Van Melle. He claims that PVM sharing is growing ahead of the market at 6.1%.
When it comes to sharing, the most important pack format in the sweets category is the medium bag, claims Haribo. "They account for almost 60% of sales, with growth of over 4.9% in the last 52 weeks [IRI Marketplace 52 wks ending 19.04.20]," says Jon Hughes, managing director of Haribo. Tangfastics and Starmix are growing 10% and eight percent in value sales respectively (Ibid). Brand awareness is also at an all-time high of 98%, he claims.
Megan states that her customers have been buying "more naughty treats", including chocolate, bigger bags of sweets, pick 'n' mix and cake.
"Chocolate is still the number one choice for those settling down for a night in with friends and loved ones, followed by sugar confectionery, biscuits and crisps," says Susan Nash, trade communications manager at Mondelēz International. "It's important that retailers carry a range of consumers' favourite sharing bags, alongside the latest innovations, to meet the needs of shoppers and drive sales from their range."
Sharing bags are a top performer at One Stop Woodcross. "Confectionery goes out the door here," says Serge. "Sharing bags of sweets are popular, we've quite a range of those. We get through a lot of Haribo and Nestlé sugar lines and Cadbury chocolate."
He adds that a lot of sugar confectionery is being bought for family Big Nights In. "We have quite a bit of the Bebeto range of 50p sharing bags, Drumstick squashies, Nerds, Haribos in a 35p bag, Swizzels and marshmallows. We've seen a lot of that go out with the kids for the Big Night In with Mum and Dad. Fruit Pastilles four-packs sell well, which has got to be for keeping the kids entertained - kids and their cousins getting together to have a sleepover."
5. Big bottles are spurring on spectacular soft drinks sales within convenience
Flavoured carbonates in the 2L format are growing +65% year-on-year (IRI S&I Value Chg, latest 13 week data ending 28.06.20).
Suntory Beverage & Food GB&I explains that this growth is part of a wider trend. "In recent months we've seen an increase in drink-later formats, which are growing by 8.0% [IRI SL Data latest 8 week data to 17.05.20 (Total Drink Later change vs. YA]," says channel director Matt Gouldsmith. "Our portfolio replicates this, as we've seen strong growth of 14.5% in Lucozade Energy's 1L range [EXT IRI, MarketPlace, GB, Drink Later, latest 52 week data ending 26.07.2]." The group has recently released Orangina in a 2l bottle, pricemarked at £1.79.
Britvic shares this view. "Bigger/family occasions are growing in importance [Kantar Worldpanel data / Total SD / 12we 17-May-20 | CGA Covid-19 Weekly survey 29.03.2020] and will continue, so sharing options such as multipacks or 1l and 2l bottles will cater for those nights in," says Phil Sanders, out of home commercial director. He claims that larger packs such as 2l Pepsi Max, 7UP and Tango, have seen a +10.2% uplift in volume growth (Nielsen RMS, Total Coverage GB, volume % chg, 12 we 23.05.20).
Serge has seen increased demand for take home formats. "We've definitely noticed some of that in store - the 2l bottles and 1.5l bottles of pop go well," he says. "We sell an awful lot of both Pepsi and Coke. It's an area that One Stop majors on."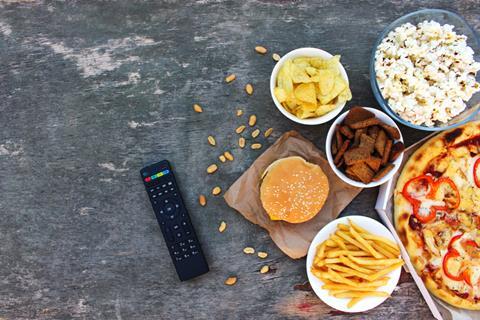 6. The increased frequency of Big Night In means many consumers are looking to broaden their options
With more big night in occasions come more opportunities to boost basket spend, claims Budweiser Brewing Group UK&I.
"With the average shopper increasing their purchase repertoire of products for these moments at-home [Kantar Worldpanel data to 14.06.2020], retailers can look to increase basket spend by grouping items across different categories for the Big Night In occasion, such as merchandising beverages with appropriate snacks," says Markowski. "For example, the crisp, clean taste of Budweiser pairs perfectly with a selection of crisps and dips – items that are typically popular for nights in."
"Grouping items together like this will allow shoppers to easily grab everything they need and provide a convenient and positive shopping experience that will ultimately help to increase customer loyalty."
Campari UK's Williamson is equally keen to promote cross category merchandising. "Simplifying the 'Big Night In' shopping mission for consumers, by grouping items for easy at home cocktails, or even related items from different categories together, can help retailers to maximise basket spend by encouraging spontaneous purchases and highlighting additional options that may not have been on a shopper's list."
These techniques can also encourage consumers to trade up, says Baker. "Retailers can help to maximise basket spend and overall sales with strategic in-store merchandising that prompts customers to consider an upgrade for their meals. For example, by positioning St Pierre Brioche alongside burgers, sausages and accompaniments, retailers can encourage upselling."
Scott Snell, vice president of customer at Pladis UK & Ireland, recommends a dedicated display. "A well merchandised 'big night in' display with paired products and cross-category promotions will always encourage incremental purchases and help drive profits," he says. "Locating this in high footfall areas at the front of store will help draw shoppers' attentions to the fixture, increasing impulse sales."
Dedicated fixtures and promotional offers that make shopping easy are a good way to drive impulse purchases, claims KP Snacks. "51% of shoppers are more likely to visit their local store if they offer themed promotions [HIM] " says trading director Matt Collins.