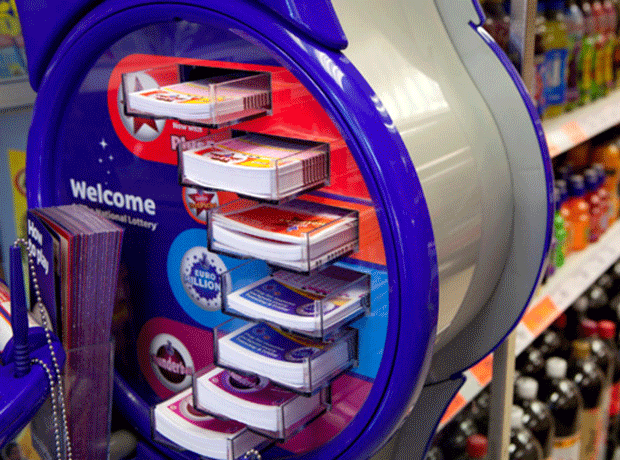 Changes to gambling legislation mean that the minimum age for playing National Lottery games will be increased to 18.
As part of a wider review into gambling laws that focused mainly on online, the Department for Digital, Culture, Media & Sport decided to raise the minimum age restriction of National Lottery games to 18. The change will be brought into effect by October 2021 at the latest.
Announcing the amendment, Minister for Sport, Tourism and Heritage Nigel Huddleston said: "We're committed to protecting young people from gambling related harm which is why we are raising the minimum age for the National Lottery. Patterns of play have changed since its inception, with a shift towards online games, and this change will help make sure the National Lottery, although already low-risk, is not a gateway to problem gambling."
The penalty for selling National Lottery products to someone underage is currently an unlimited fine and up to two years in prison.
In response to the announcement, a Camelot spokesperson said: "We've said all along that we would fully support any decision made by the government to raise the minimum age to play. Now that a decision has been made to raise the age to 18 by October 2021, we'll be doing everything we can to implement all of the changes that will be necessary as quickly as possible, while ensuring that we maintain the very high standards demanded of The National Lottery. We've already started this work in preparation and, subject to receiving the appropriate licence variations and waivers from the Gambling Commission, we're aiming to complete all of the changes that are needed in our online channels by early April 2021 and, in our retail channel, over the course of the summer – well in advance of the change in law."
Store changes
Camelot will begin changes to its systems and equipment to ensure they adhere to the new legislation. This involves informing its retail partners, training customer operations and sales teams, creating new POS materials including signs and play slips and removing outdated assets.
The changes were welcomed by the Association of Convenience Stores (ACS). Chief executive James Lowman praised the consistent approach. "In our response to the government's consultation on the minimum age for buying National Lottery products, we urged consistency between scratchcards and online games so that retailers would have one clear policy on which to operate and train their colleagues on. We are pleased the government has listened and implemented a single age restriction of 18 for all National Lottery products."
Lowman added that the ACS would assist with the changes, including its advice to retailers. "Consistent with our position before and during the government's consultation process, we are now fully committed to helping retailers to implement this policy over the next ten months. We will alter our industry standard assured advice to reflect this change, and work with our members and with the National Lottery operator Camelot to ensure that retailers are aware of and equipped to sell National Lottery products to over 18s only."
The ACS' guide to age restricted sales also includes advice about avoiding conflict in these situations and what proof of age is acceptable.