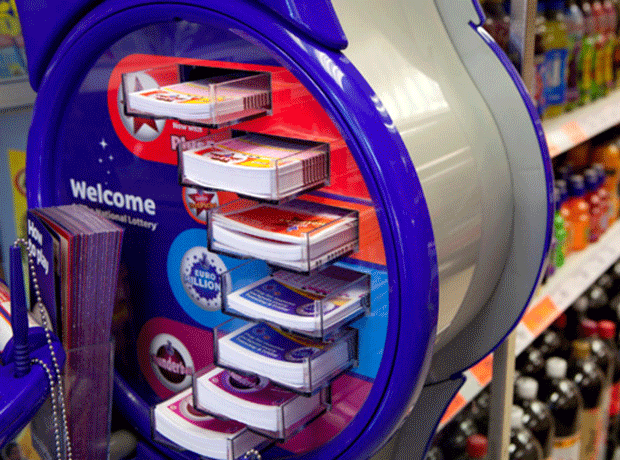 I was contacted by a Camelot retailer on behalf of another: her cousin who trades near Doncaster. Apparently following a complaint about sales to underage boys, the retailer had his Scratchcards removed and his terminal switched off pending an appeal process. She said that it had apparently happened to all three retailers in the village and all three had been suspended. Her son was present in the store when they came for the CCTV footage and he pointed out that you couldn't really tell their ages from the footage and that the retailer had previously seen their ID (but couldn't prove it). The son then asked how old do you think I am and the Camelot employee said somewhere between 20-30. He replied that he was 18.
The retailer has been told that, at the appeals process, he has to show that he has put in place measures to prevent this happening again. But he didn't know what these measures might be.
Her final point is that her cousin is very new to retailing (this year) and says everyone should be given a second chance as everyone makes mistakes, if indeed he did get it wrong.
I asked Camelot what the retailer should do to prepare in advance of the appeal.
A Camelot spokesman confirmed that a single store in the village had had its National Lottery terminal suspended "while our security team looks into exactly what has happened".
He added: "We suggest that the retailer visits the TNL Retailer Hub, where they'll be able to find plenty of advice and tips on preventing underage play: https://www.tnlretailerhub.co.uk/#/training/13 (you have to be logged in to the Retailer Hub to view the content).
"A good rule of thumb for any National Lottery retailer would be to treat National Lottery products like any other age-restricted product (such as alcohol or tobacco). If a person doesn't look old enough to buy the product, and they aren't able to produce ID, then the item should not be sold to them under any circumstances. In terms of The National Lottery, selling to under-16s is illegal and could result in prosecution and/or a fine. To remind National Lottery retailers of the importance of this and to protect against underage sales – we have numerous measures in place, including retailer training and mystery shopper visits."