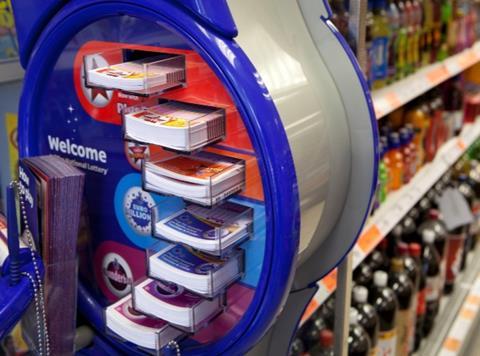 Pippa Heritage got in touch from Barns Green in West Sussex on the subject of 16 year olds selling lottery tickets.
She wrote: "I run a village store. As I'm sure you are aware the age for buying a lottery ticket is going up soon, does that mean you have to be 18 to sell it? As at the moment you have to be over 16 to actually touch the machine!
"We, and many shops I am sure, employ 16 year olds; we cannot just 'sack' our staff. We were told years ago that anyone under 16 wasn't allowed to actually touch the machine hence we've always employed over 16's only."
After initially speculating that it might be like selling booze where the staff would need to get authorisation from a supervisor, I asked Camelot for the official answer.
A spokesman said: "For clarity, the rule change on 22 April applies only to the age to play. So, as is the case now, retail staff who are 16 or over can continue to sell National Lottery products. This may, however, change from 1 October when the government's legislation comes into force. This is because the legislation, as it is currently drafted, will require sellers of National Lottery products to also be 18 or over.
"However, we understand retailers' concerns and are currently in discussion with the government about this point, and we will update retailers as and when there are any developments."
So it's another case of so far, so good.

Jac Roper is editor for Convenience Store's Dear Jac column. If you've got a retail problem, call Jac on 020 8502 9775 or email: jac@roper-biz.co.uk.