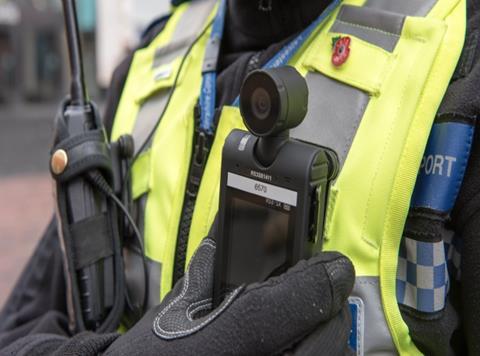 The rising number of incidents of abuse and violence against shopworkers has attracted the attention of government.
Minister for Small Business, Consumers and Labour Markets Paul Scully has highlighted the level of abuse and violence shopworkers have experienced over the past year.
In a letter to the Association of Convenience Stores chief executive James Lowman, the minister praised the industry for its work in serving communities during Covid-19 and for keeping customers safe.
"I sincerely appreciate the effort convenience stores have made to ensure their premises are COVID-Secure. The past 12 months have been an unprecedented time for retailers, and I commend the tremendous effort your members have made in adapting and innovating during the pandemic. Convenience stores play a vital role in our communities, acting as hubs for local people and having a positive impact on the communities they serve. I would personally like to thank all your members who have continued to provide an exemplary service in such challenging circumstances. I also wish to pay particular tribute to those retailers that have gone out of their way to support the more vulnerable members of the community during this time."
He went to say how shocked he was at the abuse shopworkers are suffering at the hands of individuals. "I am deeply shocked about reports of violence and abuse aimed at shop workers. I fully appreciate that it is incredibly difficult for convenience stores to ensure their customers remain fully compliant, given the lack of resources available to small retailers. As you are aware, we will continue to work closely with the National Retail Crime Steering Group (NRCSG) on actions identified in the call for evidence."
In response to the letter, Lowman said: "We welcome the Minister's recognition of the incredible work that convenience stores have put in to keep their communities going over the past year, which is why the torrent of abuse and violence facing those on the front line working in local shops is especially abhorrent. No one should have to face abuse or violence as part of their job, and more needs to be done to ensure that those who commit offences against retailers and their colleagues are dealt with properly."
This comes after a store in Sittingbourne in Kent was robbed by three men wielding machetes. Although nobody was injured, staff at the store were threatened and cash, alcohol and tobacco were all stolen.
According to the ACS Crime Report 2020, 83% of people who work in the convenience sector have been subjected to verbal abuse over the last year and there were over 50,000 incidents of violence estimated in the sector, with 25% of incidents resulting in injury.
The Assaults on Retail Workers Bill is currently awaiting a second reading in Parliament, which would make offences against people working in shops aggravated for the purposes of sentencing. More details on the Bill are available here: https://services.parliament.uk/bills/2019-21/assaultsonretailworkersoffences.html
The Scottish Parliament recently passed legislation to introduce specific offences for crimes against shopworkers. The Protection of Workers (Retail and Age-restricted Goods and Services) (Scotland) Bill is currently waiting Royal Assent.