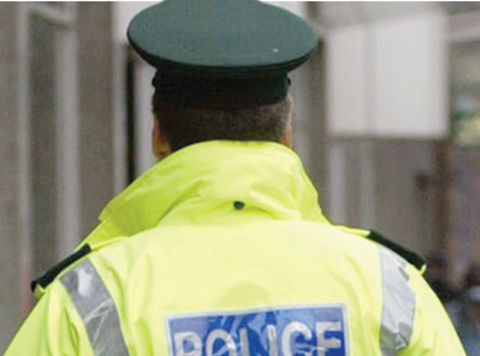 The retail industry has praised the Scottish Parliament for voting to support the Protection of Workers (Retail and Age-restricted Goods and Services) (Scotland) Bill at Stage 3.
This means the Bill can be submitted for Royal Assent in order for it to become an Act of the Scottish Parliament.
This change which will create a new statutory offence of assaulting, threatening or abusing a retail worker and provide further legal protections when the worker is carrying out their statutory duties such as age restricted sales.
The timing for when the Bill will receive Royal Assent process has yet to be confirmed.
Daniel Johnson, MSP for Edinburgh Southern, put forward the Bill. "I am delighted to see my Bill pass all the legislative hurdles to become law and have retail workers properly protected," he said. "For too long, violence and abuse were seen as part of the job for shopworkers but having worked with the Scottish Grocers Federation and other stakeholders across the country these past years, we have all challenged that assumption and provided workers with the protection of the law they deserve."
I got a law passed today. That's not something that happens everyday.

Thank you to everyone who helped. Especially @UsdawUnion and @CoopParty #NotPartOfTheJob

— Daniel Johnson MSP (@DJohnsonMSP) January 19, 2021
Scottish Grocers Federation chief executive Dr Pete Cheema OBE said: "Once the Bill receives Royal Assent we will at last have key protections in place for shop workers who will benefit from a safer in-store environment and will also provide them with confidence when carrying out their work. Today's vote represents a key step change in terms of Scotland's approach to retail crime.
"Throughout the current pandemic convenience retailers and their staff have been working extended hours to ensure that the communities which they serve have access to the key groceries and services they need. It is fitting that the Scottish parliament has taken the decision to afford retail workers the protection they deserve under the law."
Usdaw General Secretary Paddy Lillis praised the Scottish government for passing the Bill and urged the UK government to follow suit. "The Scottish Parliament is leading the way on protection of shopworkers by passing this Bill. It is a great result for our members in Scotland, who will now have the protection of the law that they deserve. We are grateful to Daniel Johnson for steering this important legislation through the Parliament.
"We have been deeply disappointed with the UK Government's response to our campaign, offering little more than sympathy and their objecting to protection of shopworkers legislation. So we are looking for MPs to support key workers across the retail sector and help turn around the UK Government's opposition."
Association of Convenience Stores chief executive James Lowman also welcomed its passing. "The introduction of legislation in Scotland on the protection of retail workers sends a clear message to offenders that violent and abusive behaviour is unacceptable and will not be tolerated. Now we need the police, courts and businesses to take these offences seriously and to use these enhanced penalties effectively.
"This unanimous vote further demonstrates the urgent need for Westminster to provide the same reassurance and protection for retail workers who have been working tirelessly to serve their communities throughout the course of the Covid-19 crisis."
Head of Scotmid Food Kevin Plant told ConvenienceStore.co.uk: "We welcome further protection for our essential workers who work really hard each day to support the communities we serve."
Co-op CEO Jo Whitfield also praised the progress made.
A huge thank you to @DJohnsonMSP on behalf of all @coopukcolleague for getting this Bill passed today for Scottish retail workers. Truly leading the way 👏🌈 let's see what we can do for the rest of the UK and the key workers that have kept the nation fed! https://t.co/H5Juc1DM8Z

— Jo (@JoWhitfield_) January 19, 2021