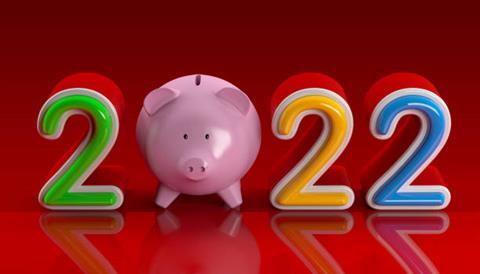 Acquisitions and refurbs are up for discussion as three retailers reflect on 2021 and prepare for 2022
Jonathan James, the James Graven Group, Cambridgeshire
David Charman, Spar Parkfoot, West Malling, Kent
Amish Shingadia, Londis Caterways, West Sussex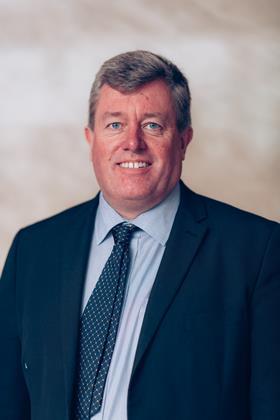 Jonathan James, the James Graven Group, Cambridgeshire
"I think the key thing we achieved was maintaining stability throughout a very uncertain period. We were faced with everything from the pandemic, to the 'pingdemic', to supply issues, to the impact of Brexit, increased legislation…so when you look at everything that was thrown at us over the last year and how we managed to remain stable, I was really proud of the whole team.
48 was the last count of stores…we're definitely looking at new acquisitions for next year as well, not sure how many but we'll see what opportunities arise. We're definitely opening one brand new store and hoping to acquire another, all in the East Midlands area.
I see one of the big challenges for next year to be hinging on the legislation. With the HFSS legislation, that's going to hit everybody harder than they realise. We've always got to keep an eye on the government because their consultation doesn't appear to be in line with previous governments, they just go off and do their own thing, so I'm very grateful to have the ACS fighting our corner.
Also, from what I can make out, the real impact of Brexit is going to hit in January, and then we have the ongoing staffing issues, everyone seems to be having trouble in getting staff. But it will be noticeable obviously on imported products, and the inflationary costs that come with it. Inflation will be a big challenge and we've then got the higher minimum wage and the costs that come with that too. Utility bills have increased, so when you chuck everything into the mix you've got a perfect storm of things coming our way, coupled with the uncertainty of the pandemic.
The suburban, rural stores are going to reap the benefits as they did before, but transient, city centre shops like many of ours, will struggle. We specialise in bus station stores, so if you haven't got people going anywhere because of the pandemic then it will hit us hard. We actually had to close most of our stores last year for a bit and then gradually reopen them because we were losing money.
A number of stores will be refitted as well as our new to industry store so that will be a whole new fit out for that one. In the middle of this year we took on a dedicated trainer who works full time across all our stores, so instead of doing their training online, our staff will all have sessions with her, she's got a whole new training package that we'll be carrying on next year."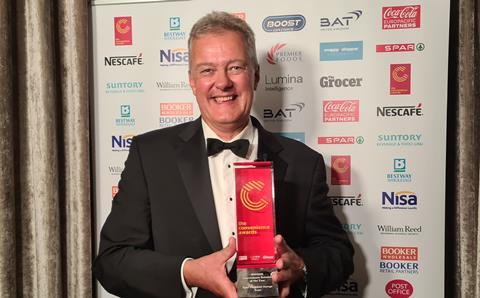 David Charman, Spar Parkfoot, West Malling, Kent
"One of the biggest achievements for us as a business in 2021 was definitely being Convenience Retailer of the Year. We were all delighted with that accolade, and it's good for the staff who have gone through a really difficult time.
From a business perspective, it's been a challenging year, as we saw great sales earlier on in the year, but that has dropped off a bit recently, and the fuel crisis made life extremely difficult for us. Talking to other people and looking at our own figures we haven't really recovered from that, and we're seeing quite a change in the way consumers are spending in the run up to Christmas, I think business isn't as buoyant as we would have hoped.
There's so much uncertainty these last few months about covid-19 and about expenses and costs going up for our customers. We're looking at all that for next year and seeing wages rising and costs going up, and wondering how we're going to deal with that because we can't trade our way out of it, there's not enough of a stable situation to do that. Utility prices are going up for us and for our customers as well, so I think next year will be a different year altogether for convenience retailing, I think people will become accustomed to price rises that will continue throughout the year.
It's been six or seven years since we've made any really major investments, so next year will be a big investment year for us, particularly with the introduction of the HFSS legislation, and making sure our store complies with that, but also our business has changed and we need to look at things, for example, alcohol, in a different way. I don't think we will be selling cheap 'slabs' of alcohol for people to take home because they won't exist, we can't even get them now. If cheap labour disappears then so do cheap products.
We'll be getting more chillers in to give us more chilled space so that everything can run efficiently. We're also going to put in some self-checkouts, because I think that customers are actually expecting that now. That also allows us to redistribute our staff onto the shop floor where they're happiest, not just stuck behind a till. So it will be a different kind of store approach for next year.
I'm still positive about the future, you have to be. Because whatever nature or the government throw at us, we will come through it."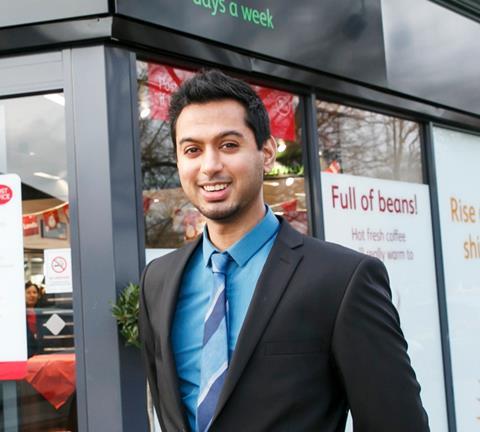 Amish Shingadia, Londis Caterways, West Sussex
"In 2020 we were doing a home delivery to 1,000 people during lockdown, and that was an achievement, but I'd say 2021 has definitely been tough. We've managed to maintain pre-covid sales levels which is an achievement in itself.
"As every retailer will know, currently the big issues are staffing and stock supply. Those issues will continue to be a challenge, as people leave it's getting harder to find good quality staff to replace them.
"We've been having micro refits every year for the past seven years and are planning a major refit that should be done by Easter 2022. To the right of the entrance there's going to be another produce chiller, which will then free up more space on the other side. The 'Cook' chiller will be closer to the entrance and the checkouts are going to move right to the back of the store to free up queueing space, which is quite tight at the moment."
"Because of the pandemic, and us being a neighbourhood store, there's been a change in customer expectations. With people working from home and wanting to avoid supermarkets our food to go and produce sections are doing really well. Grocery won't be expanding in the refit but will just be moved."
"We are looking to grow our business by 20% by the end of next year. Having the Jack's line on lots of our produce I think will help with that, as it's part of the Tesco family, and people are familiar with that brand.
"I love speaking to other retailers and seeing what's going right and what's going wrong so I will definitely be doing that [in 2022] and just continuing the success we've had with our food-to-go and produce sections."