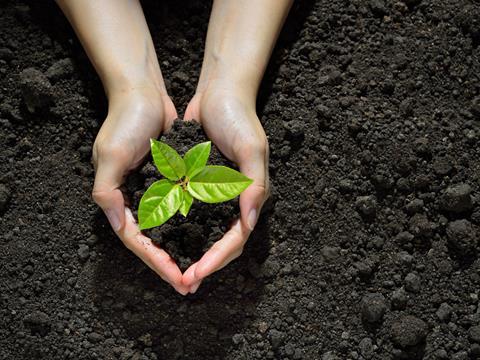 Sustainability and operational efficiencies are up for discussion as three retailers reflect on 2021 and prepare for 2022
Harjit Singh, Nisa Walsall, West Midlands
Sue Nithyanandan, Costcutter Epsom, Surrey
Eugene Diamond, Diamonds News, Ballymena, Northern Ireland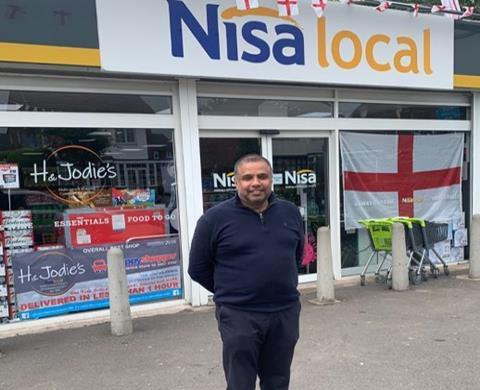 Harjit Singh, Nisa Local High Heath, Walsall, West Midlands
"Through our [High Heath Hub] committee we've done lots this year. We got lateral flow testing outside the store and we had a wellbeing bus outside the store.
The electric bills have gone crazy. You wouldn't believe what we've just paid off as part of an electrical dispute. We're going to court so that we can free ourselves from it and find another company and negotiate a new contract. Originally I was paying 13p [per kWh], then it went up to 25p in the energy crisis. The last few months we've been on deemed rates of 53p for Oct, Nov, Dec - it's nearly £7,000 a month! Now we've bought a £500 machine to monitor exactly what we are using.
Next year we're looking at energy efficiency. It feels good reducing electricity usage - we have an option to put solar panels up or even a wind farm, or a heat recovery system. The cost of electric is so high now it's made it even more urgent [to invest]. You can also shout about your green credentials.
We're also looking at investing in hot food to go. We haven't got any food to go at the moment, just Co-op sandwiches. [My son] Amrit is in talks with companies at the moment."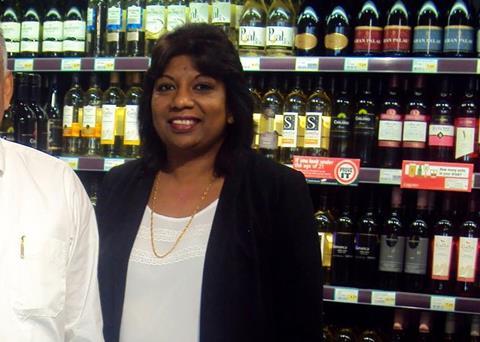 Sue Nithyanandan, Costcutter Epsom, Surrey
"We did a bit of a refresh this year and we've changed our fascia to a wooden look - . Costcutter gave us a choice - a range of colours. It looks more organic. I sell a lot of organic and free from lines. I thought: I have evolved so why not change the cover.
We run the store a little more remotely now - I have a good bank of staff, but we are on call round the clock. It gives us a chance to give staff more responsibility. You can see more looking in from out. We have more time to help the business grow. It's helped us to grow. If you're [always] in-store, you're talking to people. A lot of time gets wasted.
I am quite stressed about my staff at the moment. Keeping them safe is a constant worry because the covid cases are going up again. I have a very big elderly shopper base and I make it as comfortable as possible for them.
Next year we are going to invest in getting doors on our fridges. It's a big cost, but in the long term it's good to save [energy]. And it's something we wanted to do. We've ordered them from Jordon's. They're coming from Italy and there's a few months' wait, so we'll get them in Feb."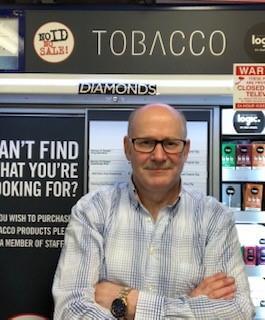 Eugene Diamond, Diamonds News, Ballymena, Northern Ireland
"I came in here [to the store] as a 22 year old and now I'm 64 - I should be looking at retirement!
I don't create burdens for myself - I try to be positive. Next year is a new year. My brother died at 39. It changed my outlook on life. I treat every day as special. I talked to a lady who works in a local library - 11 of the staff had covid. One of girl died from covid. That's brutal. If I have a bad year next year [business-wise] as long as I make it through I'll be happy!
If something needs replacing I'll replace it, but nobody is coming along behind me, so I'm just going to play it cool. My lottery does well and my shop does ok. If you walk about 30 seconds from my shop there's a Co-op. The truth is I shouldn't be surviving. I think [I'm still here because of] the position I'm in and I've always worked hard with the lottery, which keeps us going, it's good for footfall. Also, the girls who work for me have worked for me for a long time and we take an interest in local people.
We've changed our opening hours now. When coronavirus hit I closed the store for two months at the start of the pandemic as I was diabetic and my wife was worried about me. When I came back I didn't open until 10[pm] like we used to. Now we only open until 7. We've been just as busy. The figures have held up well. My wife's happy. The pandemic has changed life completely. Things will never be the same."