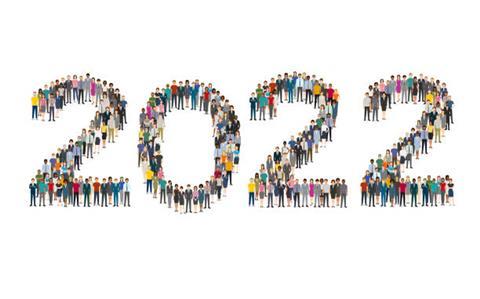 Staff costs and price inflation are up for discussion as three retailers reflect on 2021 and prepare for 2022
Harj Dhasee, two Morrisons Daily stores, Gloucestershire
Alan Kasch, Costcutter Fernhill Heath, Worcester
Julian Taylor-Green, two Spar stores in Hampshire and Staffordshire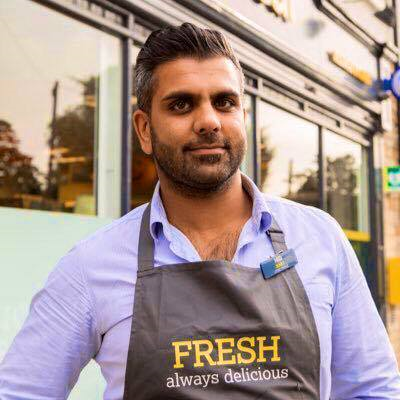 Harj Dhasee, two Morrisons Daily stores, Gloucestershire
"The key thing for me is making sure our staff are safe and our families are safe so just to be able to get through this year and last year is an achievement in itself.
I think my biggest challenge for next year is going to be price inflation. The costs are going up, we've got the new minimum wage, so how are our stores going to remain profitable? It will be passed on to the customer, because there's no other way, I'd have to increase sale prices, which is obviously something you don't really want to do, but we have to.
We won't be able to do as many promotions as we'd like but discount will play a big part in the shopping basket, so we will struggle.
We've joined the Morrisons franchise to make the store operationally more simple, and we're hoping that will reduce our overheads in terms of our staffing costs. We're also using tech as much as possible, so we've invested in a software called retail guardian, invested in headsets, getting more self-checkouts so everything will be more efficient hopefully.
Morrisons is a very strong brand and it offers a complete package in terms of franchising. We're trying to reduce our levels of management in the store, so this is a fully managed automated system, where we've got information sent down, so our job is just to manage the staff in the store and not having to worry about product replacement. Morrisons provide the staff with full training.
We're the first independent franchisee to work with Morrisons so we're just really excited and really looking forward to beginning to work with them next year. I really feel like it's a partnership not a dictatorship; they're willing to listen, they want to learn, to understand, to make the operation fruitful for everyone.
I'm very hands-on, I love being in store, seeing the staff, seeing the customers, so I definitely want to keep being in store as much as possible next year."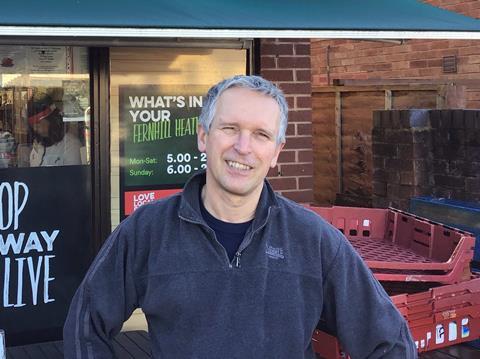 Alan Kasch, Costcutter Fernhill Heath, Worcester
"It's really busy at the post office this Christmas. My average week is 80 hours, but I'm up to 105 at the moment. Some staff are doing 70+ hours when they normally do 40.
I've been doing this 40 years. It's tougher than ever. You're worried about drivers and companies having to furlough staff. Will Booker have the stock? Milk prices are going up again from Freshways - can the supermarkets absorb these cost rises better than the small man?
Costcutter seem to be moving away from small stores like mine and focusing on bigger stores. Their cigarette prices are a pound dearer than Booker every time. I get the impression they'll look to shift stores my size away from Costcutter to being Bestway, possibly hitting better prices for us, but then you lose the name. I have to be so tight on my margins because of the Spar near me.
You've got wage cuts coming in from the Post Office. We're a very busy post office, but it doesn't earn you money, it's labour intensive. Labour is going up, minimum wage is going up. No one is saying that the people who earn it don't deserve it, but you've got to pay for it, that's the problem. With the Post Office wage not having gone up proportionately over the last six or seven years you're always behind the eight ball with that. It's just more difficult all round and what with covid, in one way it makes us busier, but it's stressful. You're worrying - If I'm not here for two days we'll run out of stock. I'll have had five days off since the pandemic started if you include this Christmas Day. I have other colleagues who are in the same position.
I enjoy what I do and I love the people. There's nothing really to look forward to. Just doing the job and having a laugh with colleagues, but I don't see it getting better.
I'd like to be able to afford a new car in the new year. I do the deliveries in it in the morning - the old Fiesta is starting to fall apart. And I'd like to see the Post Office paying us for what we do."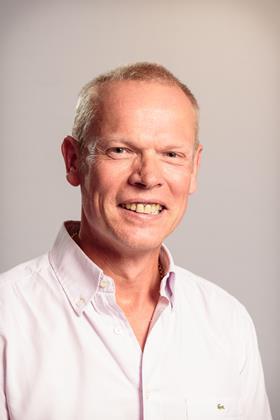 Julian Taylor-Green, two Spar stores in Hampshire and Staffordshire
"Going to the Blakemore Roadshow reminded me how hectic this year's been and what we've had to deal with.
This year we invested heavily on food to go in Stafford and we bought vans.
The critical piece we've been doing staff reviews and getting staff into apprenticeships, making sure they can all see a future with retail. There's been a lot more pats on the back and congratulations on the shop floor. People are continuing to acknowledge it and staff see that and feel proud and rightly so. The sector has been looked at more favourably over 18 months to two years - there's more credibility working in the sector than there was before.
Looking forward, there's a degree of treading water, but we need to make plans for next year.
The impact of rates and minimum wage going up 6%. There are big hard-hitting challenges and the pressure with inflation. We'll be looking at budgets and keeping costs down. We'll be looking at categories that bring margins into the business and hopefully business will be maintained with that degree of stability.
There is apprehension around covid. Recently I had a friend who had it and spent three weeks on oxygen.
People have tried to forget we've had it for 18months - and understandably so. I want to remember the last 18 months. I don't want to forget and jeopardise the next 18 months."