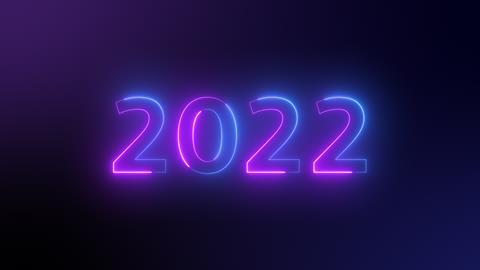 Energy costs and retail pricing are up for discussion as three retailers reflect on 2021 and prepare for 2022
David Knight, three Budgens stores in West Sussex
Sophie Towers, two One Stop stores in Burnley, Lancashire
Mos Patel, Family Shopper Broadoak and Premier Heyside, Greater Manchester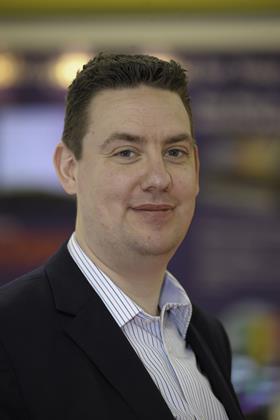 David Knight, three Budgens stores in West Sussex
"It's been a tough couple of years. I found 2020 stressful. There were some pretty grim days. People were relying on us and some days we let them down.
Energy contracts are up 60%. We're on a three year contract. Normally we'd see a 7% increase. We've never seen anything like it. You need to cut costs somewhere else and you can't cut it that much, so you have to look at the retail pricing model. This is where everybody finds themselves.
We've got nowhere else to go now [with green energy] we have all the heating covered. Heat off the refrigeration plant heats the store in Hassocks - that was a good investment this year. Gas is seeing an 80% increase. Thankfully we only use it to heat one tank
For us it's the law of the sod that the energy market is extreme at the moment and we've come to the end of our contract. We just have to get through next year.
We invested heavily in Hassocks, in the new store [Steyning] and Henfield had the investment already. We wanted to do it as we knew there'd be trouble ahead (though not as much as this). If we're seeing it, all the suppliers are seeing it too.
In 2020 we did a clean up at Henfield in the first aisle and put new kiosks in, new LED lighting and a couple of new floors. Hassocks had the full refurb and Stenning is brand new, so we can hold back on major investment in 2022.
We were hoping that after two years of pandemic it would ease up and it would slow down. I speak to a lot of retailers and we're all in the same boat. We've got HFSS coming in too. If it does come in in October, there's so much going on. We're battening down the hatches.
Don't get me wrong, trade is quite strong. We're trading well against last year. And exceptionally well against 2019. People are shopping with us more than they used to and we're seeing new customers too but to hit everyone with a price increase isn't good."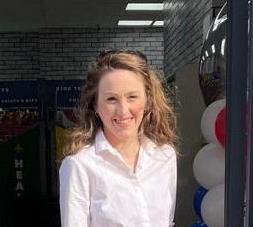 Sophie Towers, two One Stop stores in Burnley, Lancashire
"It's been a really challenging year, my staff have done well in just keeping going to be honest. Stock is definitely one of the biggest challenges that every retailer will be facing, and we certainly are.
Also utility prices are going up, so for example my electricity bill has tripled. Mine's gone from £1,200 a month to over £3,000. And that is a big contributor to stress levels at the moment because where we're expected to find that money I don't know. I was expecting it to go up a little bit but not by that much.
I also think this new [covid] variant is already causing a lot of upset, and people are feeling very anxious about it. Staff levels are going to be bad; retailers are struggling to get staff already never mind with people going into isolation with this new variant, whether that's my staff or staff at companies we work with, it will make things slower and more difficult.
2022 is going to be a case of adapting and preparing I think. Some of my staff have said they would like to do apprenticeships, so that's definitely something we'll look at, but probably not straight away next year, just because it's a lot at the moment. Long term planning isn't something I'm doing because no one knows at the minute what's going to happen."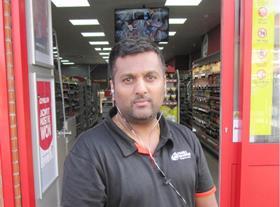 Mos Patel, Family Shopper Broadoak and Premier Heyside, Greater Manchester
"We've sustained the [sales] figures of the pandemic. The reason for that achievement is that we've kept the shop well stocked throughout all this, we've kept the prices the best we can considering there's been rises there externally that we can't control. Average spending is up even though footfall is down which is really good.
The delivery service has doubled. Supermarket delivery slots would get booked up really fast, so people came to us and we've retained some of those customers, and our customer base has grown. The kitchen has basically doubled in sales as well because lots of local businesses are ordering their breakfasts and lunches from us.
We try to be fair with our pricing, but I will be putting the prices up [next year] because the ingredient prices have gone up, and the packaging has gone up by 30% and minimum wage has increased and will go up again next April.
We want to maintain our sales figures [in 2022], which will be a challenge because of the increase in wages, the increase in energy prices, and also the new zones coming into Manchester where you can and can't drive means our old vans that collect supply from the shops will be charged £10 a day, so we may have to get rid of those vans and go electric.
We're looking to keep doing what we do now, but expand … and go down the party route and will be selling decorations next year.
Hopefully next year we'll launch our [delivery] app which has been in development the past few months.
This year we've done a lot of community engagement as well, with our Halloween party and things. Next year we definitely want to do more of that, its about buying into the community so you have a good relationship with each other.
For the last two years I haven't taken a break, I'm looking forward to taking a break at some point next year going away somewhere!"