Workforce management systems can help you optimise staffing levels and free up more time to oversee the running of your business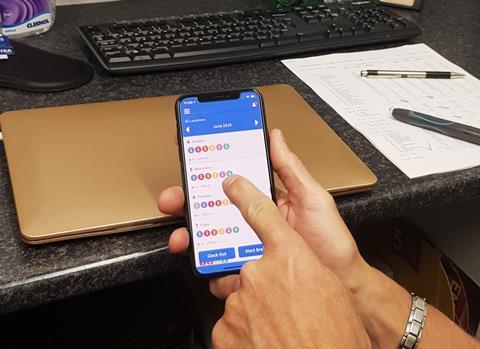 From late deliveries to customer complaints, there are numerous challenges when it comes to running a convenience store, but managing staff rotas is arguably one of the most relentless and time-consuming. For starters, the majority of employees are part-time, working a range of different hours on a variety of shift rotations. And that's before you add in the constantly changing needs of your staff – Matt's on sick leave, Vicky wants to change her hours, and Chelsea and Luke have requested the same week's holiday. These are just a few of the headaches that can arise as retailers battle to plan their staff schedules.
Welcome Co-op retailer Richard Inglis, who owns three stores in Southampton, shudders as he recalls how things used to be run. "We were just using Excel – writing weekly rotas and sticking them on a board," he says. "We'd write on them and it would get messy and it was very labour intensive. People would forget to take someone off if they went on holiday – it was a recipe for disaster."
The situation was just as grim for Phil Colbeck, who owns Today's Local Windhill Store and Post office in Wakefield. "Someone would say: 'I've booked off dates in August.' I always said to ask me first, but they didn't, and there'd be an argument because someone had already paid for their holiday before they'd checked with me."
But these problems have been eradicated with the use of workforce management systems, which enable retailers to leave the paperwork behind and let the software take the strain. Rotas, accessible to both retailers and their staff, are mapped out on screen, showing who is working when, and staff can receive notifications to remind them when they are due in store.
Phil started using RotaCloud in 2017, and hasn't looked back. The online staff rota planning software helps him to manage staff schedules, organise holiday and plan out time sheets. Staff can clock in and out via their mobiles so Phil has greater visibility of what is going on in his business. "If you've got a few staff and they're all doing different shifts, then it's handy," he says.
Julian Taylor-Green is another RotaCloud convert, having discovered the firm at this year's National Convenience Show. "Because RotaCloud is cloud-based, I can just dial in wherever I am," says the owner of Spar Lindford in Hampshire. "It's just easier."
Joe Williams, owner of The Village Shop in Hook Norton, Oxfordshire, has also looked to technology to ease the burden of staffing admin. For the past three years he has been using Retail Guardian, which uses a fingerprint reader and touchscreen tablet for staff to clock in and out. It also includes a software package which offers a host of services including: age verification training; the ability to send out staff notifications and create staff job lists; and fridge temperature monitoring. "I wouldn't go back to the old days of pen and paper," says Joe. "Retail Guardian has provided valuable time-saving measures, particularly going forward with wage increases."
Meanwhile, Richard has found Parim to be the best software for his business. The cloud-based system's key features include: scheduling; shift pattern arrangement; holiday leaves and absences; payroll; time clock; human resources; and a staff self-service portal.
"We've been using Parim for three years now," says Richard. "Parim is where we keep employee files with information such as whether you're a personal licence holder, when their visa expires, who has done health & safety training etc. It enables us to manage staff holidays, time sheets and clocking in. We have a head office log-in and each user has their own log-in."
Parim has taken away much of the stress relating to managing staff holidays, he adds. "A user needs holidays approved by head office. Most people have regular rotas, but if someone goes on holiday then their shifts go into a pool and others can put themselves forward for it."
The transparency that the system offers is hugely beneficial. "Staff can see the entire work/holidays calendar at a glance," says Richard. "We've just confirmed rotas until the end of October. Not many other retailers with 38 staff across three stores can say that. In a month's time we'll have done the Christmas rotas. Customers get consistency of staff and staff know what they're doing ahead of time."
The system is also able to work out holiday accrual. "If someone leaves we know how much holiday they've accrued to within a 15-minute calculation," he says. "Staff know it's all straight – it's not a magical figure that someone has produced. They can log in and see it themselves. There are fewer arguments, it has a more professional air and gives people more confidence in the business."
Phil is equally pleased with RotaCloud. "When people book holidays they can go on the rota and see if anyone else is off at that time," he says. "I'm not having to keep looking at bits of paper. If I put someone on holiday for a week, everyone gets a notification saying there are open shifts available. They can then accept a shift and I get a notification telling me, so you don't even have to ask people to cover the shift."
He also claims the system has become increasingly important as he looks to offer flexible working hours to his employees. "People can't do shifts because their partner's hours have changed, people change from full-time to part-time, plus we have school leavers who have to leave us because of college hours. All that week in, week out, is a lot of messing about. Now I can just have it all done on the computer or phone."
Employees at Joe's Village Store are also moving to more flexible hours with the help of his system. "Up until the start of this year a lot of our staff were on fixed hours," says Joe. "But as we're introducing more flexible hours and we have quiet and busy spells in store more staff are moving towards a flexi-rota. When you have staff sickness and holidays, you can build into it and optimise staff. I'm not covering all the shifts as much as I was before."
Another advantage of Joe's system is the ability to create job lists. "It gives staff clear direction of what needs to be done whether I'm in the store or not," says Joe. "Clocking in and clocking out gives us an accurate picture. If jobs aren't being done properly you can pick out who is doing it wrong and coach them."
He receives alerts to highlight any jobs that have been overlooked. "I get an email with a report warning me that a job hasn't been done and staff provide an explanation as to why it wasn't done," he says. "I think it encourages staff to take pride in their work. Certain staff would avoid some jobs and only do what they liked. Now the emphasis is on them to complete the tasks."
He believes having their tasks listed motivates staff to achieve more. "When staff have a quiet moment they'll now do a job on the list. It's getting them involved in jobs that I would have done before so they're having more variety and taking on more of a management role with jobs such as ordering," Joe says.
He claims that the time savings largely outweigh the cost of the system. "It saves me at least two hours a day, so about 15-20 hours a week management time. We pay an annual set price, which includes technical support and the licence for the software. It's peanuts in comparison to the work it saves."
Richard is also convinced that workforce management software is the way forward. "I can do an entire payroll for 38 staff in 2.5 hours per month. Conservatively speaking, it was costing 20-30 hours of combined staffing hours to do jobs which now take three or four hours. I think it's fantastic value for money."
Phil believes that his monthly fee is a small price to pay for the benefits. "I think I'd be lost without it," he says. "Over the year it's saved hours and hours." In fact, RotaCloud claims that, on average, its customers save about 60% of the time they'd usually spend on workforce management.
Phil says the new way of running things has transformed the staffing side of his business. "Now it's all on RotaCloud I'm not having to look at different scraps of paper and keep asking the same things," he says. "I can see it all clearly."
Joe believes using systems like his is more important than ever. "Some retailers have to weigh up the cost of it, but we're going towards family-friendly working hours and due diligence with minimum wage rises each year. There are only so many sales we can get, so you have to look at how you run the business."
Richard encourages other retailers to take the plunge. "I'd suggest setting up dummy employees and just trialling some of the software.
"It mystifies me why more people aren't doing it," he concludes.
Employee statistics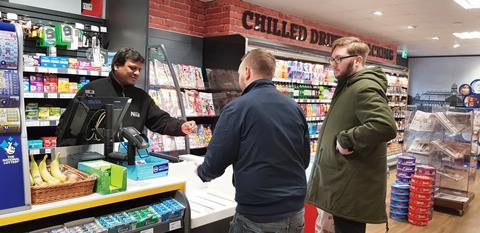 The nature of convenience store work means that the majority of employees are part-time and flexible working hours are becoming increasingly important as many convenience staff have additional commitments outside of work.
32% of staff have childcare commitments outside of their workplace
22% of staff care for other family members
45% of staff work 0-16 hours a week
30% of staff work 17-30 hours a week
Source: Association of Convenience Stores' Local Shop Report 2018
Workforce management systems at a glance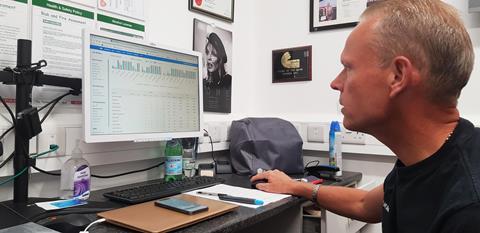 RotaCloud Service: Cloud-based rota planning
Cost: £1 per employee per month, or pay yearly and get two months free
Extras: Time and attendance (+90p per employee), SMS notifications (+40p per employee)
Trial: Free for 30 days
Contact: RotaCloud

Parim Service: Simple Scheduling and HR management for unlimited locations
Cost: £49 per month for the basic package, which includes 250 users and 2,000 scheduling hours
Extras: Time and attendance (+£17 a month), leave and absences (+£17 a month)
Trial: Free for 14 days
Contact: Parim
Retail Guardian Service: Time-keeping, age verification, staff rota, staff job lists, temperature monitoring
Cost: Install on a customer's existing hardware for £500, then £360 a year licence fee
Or: £1,500 for a 13" tablet, fingerprint reader, first year of support free, then £360 a year 
Or: £2,000 for a 21" wall-mounted tablet, first year of support free, then £360 a year thereafter
Contact: Retail Guardian