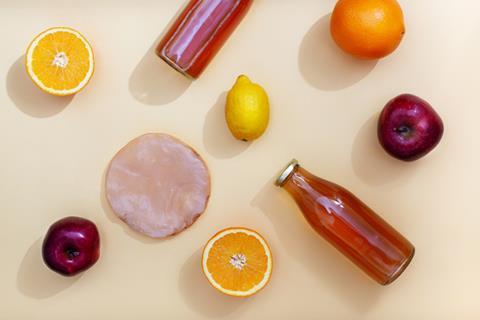 Britvic's latest Soft Drinks Review has identified an £812 opportunity for every convenience store through the functional wellness drinks segment, as almost half of people (47%) agree they will eat more foods to support their immune systems going forward (IGD ShopperVista 10.09.2020). This equates a total £27m opportunity for the entire sector.
Owing to changing shopper behaviour during the pandemic, categories traditionally associated with food to go were heavily impacted – but a focus on wellness as restrictions continue to ease is set to help retailers regain sales in this area of soft drinks, claimed Britvic. "The pandemic has put enhanced health front of mind with 66% of consumers now seeing 'added ingredients to make it healthier' as important, as opposed to 60% before Covid-19," stated the Review. "Even so, the lockdowns hit functional wellness drinks hard. The category declined -17.2% due to its reliance on single serve formats, which contribute £3 in every £5 sold. On the go format purchases fell -26.5%, while take home purchases grew +3%."
However, the company has every confidence in the category's potential within convenience.
Phil Sanders, out of home commercial director at Britvic said: "The functional wellness market is currently worth an impressive £240.1m [NielsenIQ RMS, Total Coverage, Value Sales, 52 w.e. to 02.01.2021], and what's more, shoppers are willing to pay more than double the average price of a soft drink for premium soft drinks with added benefits or 34% more than the average single serve, which is already priced at a premium [NielsenIQ RMS]. It's vital that retailers are adapting their ranges accordingly to take advantage of this shift in consumer demand." He added that the group's Purdey's vitality brand was well-placed to benefit from the trend.
In addition to promoting Wellness drinks, Britvic advised c-stores to ensure they offered good value on larger pack formats in order to protect loyalty in take home. "Take home soft drinks shoppers are hugely valuable to convenience versus an average shopper, spending £894 a year versus £446 on average, with spend growing by £58 in 2020 [Kantar Worldpanel]," said Sanders. "Retailers must work to retain long term loyalty, offering good value versus competitor channels on these formats."
The company also told the convenience sector to "recover and reset food to go sales", noting that with soft drinks as the leading category bought on food to go missions, it is well placed to support retailers in this mission.
The Britvic Convenience & Impulse Soft Drinks Review is available to download here.