Daniel Frohwein, inner leadership coach, and former team leader at Thornton's Budgens in Belsize Park, London, explains how to manage and lower your anxiety levels during these challenging times.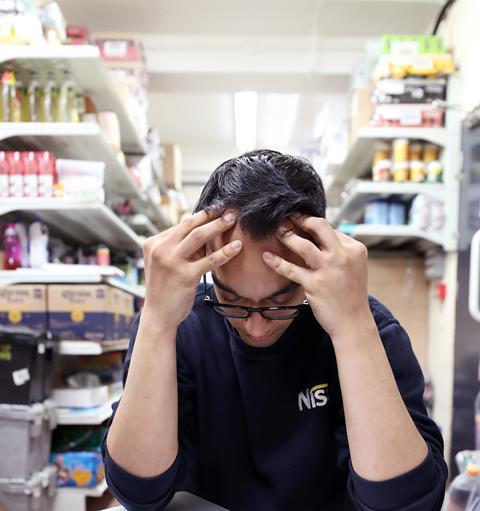 1) Look to improve your physical and emotional wellbeing. This includes adopting a healthier diet, regular exercise, better posture and mindful practices including meditation and focussed breathing. Even taking 10 minutes' time out in between unloading orders and serving customers can make a big difference to your mental state.
2) Reach out to other retailers - a phonecall to a peer or a quick message on Whatsapp is all it takes. Take a break from talking business and start talking from a personal perspective. When you show your own vulnerabilities, this gives others permission to share theirs. The incredible kindness that we are all witnessing during these troubled times highlights the importance of being present for each other and putting aside the business conversations to listen patiently to what others are feeling. Sharing your concerns and hearing those of others is a key reminder that you are not alone in dealing with this situation.
3) Accept that you can't control everything. We can't control all the outcomes. We can't control everything going on inside of our heads. We are human. Allow for uncertainty and let go of any bravado around how safe we are. None of us know we are safe for sure. Honesty and the courage to show where uncertainties sit, is far and above the best policy not just during challenging times, but always.
Daniel offers inner leadership coaching at www.realiseyourpotential.com