With competition increasing and the retail sector changing rapidly, convenience stores are expanding their range of products and services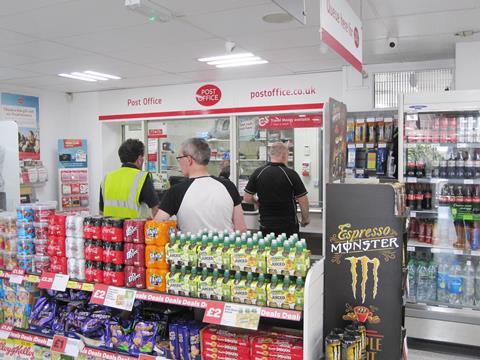 The traditional high street is going through a turbulent time. Alongside this, convenience stores have seen a dramatic decline in traditional footfall categories, most notably cigarettes and tobacco which have seen a 40% decrease in penetration since 2000.
Omnichannel shopping is also rife. Shoppers who shopped in a convenience store also shopped in supermarkets (56%), discounters (37%) and other high street shops (45%) in the same week. This means that retailers have to work hard to get shoppers to spend in their store, as traditional drivers are weaker and consumer exposure to a diversity of offers in other channels is wider.
With so many high street closures, convenience stores are incorporating extended services into their own store to meet demand. While post offices, click & collect and cash machines are not exactly new to the channel, they do highlight how convenience stores have stepped in to offer what a traditional high street would have, driving growth.
Our research shows that the top three services that shoppers would like to see in a c-store are a post office service (52%), click & collect (33%) and home delivery (23%).
Several categories in convenience have enjoyed a boost. Coffee to go is now a booming service for convenience stores, with CTP data showing that coffee turned up in 74% more baskets in 2019 compared with 2018.
Looking ahead, in-store pharmacies could be an interesting development area to watch after Boots announced 200 store closures in 2019. Extended services can also help to evolve the mission-based shop, for example beauty is a thriving market, worth £13.5bn in 2019, set to be £14.2m in 2020. Convenience could be good here to cater for distress beauty purchases.
Newer services in the convenience channel show more innovative local entrepreneurship such as incorporating an on-trade licence to become the local pub, having butchery concession counters, or selling more clothes and toys which highlight the increased blurring of channels.
However, the breadth of diversity in the channel means that a one-size-fits-all approach won't work – retailers need to know their shopper to know what offer would be most relevant to them. For example, a post office would arguably work better for a store with an older generation, with shoppers ages 55+ being 33% more likely to use the post office service.
Important to local people
The Post Office is really important to people. The ACS research always pinpoints a post office as the service that customers most want in their local area.
You only have to mention it to people and they are incredibly supportive, and protective, of it. They admire the staff and use it for more than just the post – you can do things like car tax online now but lots of people stil prefer to pay it in person over the counter. It's not hugely profitable but it builds really strong loyalty.
We first took over our store in South Nutfield about 15 years ago and the guy who ran the village Post Office wanted to retire, so he approached us to bring it in store. As newcomers to the village it was great local PR for us to take it over.
The Post Office is great for the business too, because we can do our banking though it. Other local businesses do their banking here as well, which saves them having to park in the town and walk around with the cash.
We do other services too, like home news delivery, and we take in dry cleaning. Anything we can do to provide a service to local people."
Dean Holborn, Holborn's, Redhill and South Nutfield, Surrey