Booker retail director Colm Johnson has called on suppliers to streamline their ranges to help tackle the availability issues currently affecting the industry.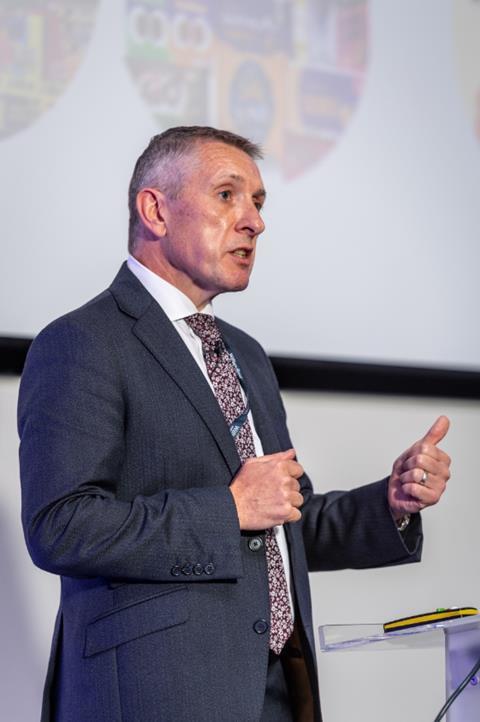 Speaking this week at The Convenience Conference in London, Johnson said suppliers needed to focus on making sure there was a steady flow of bestselling lines, rather than spreading themselves too thin with slower-selling lines.
The HGV driver crisis and a shortage of labour across the food and drink sector has led to empty shelves appearing across major supermarkets and convenience stores in recent months, and prompted warnings that the sector may never return to previously high availability levels.
"Looking back to the support you gave us at the start of the pandemic, it is even more important now that we focus on availability," said Johnson. "We ask of every supplier today – look at your range, look at your tail. Supply chain is a challenge, let's start to focus on your bestsellers. I would rather do a better job of getting your best ranges out and more of it to our customers than trying to spread ourselves too thin."
Johnson said the wholesaler would stick with its EDLP policy to avoid a rush of demand on promotional goods, which could place additional strain on availability.
"We have worked really hard to develop an EDLP programme," said Johnson. "If you think about all the challenges of the supply chain, what EDLP does is create that steady demand. You've got less of these peaks and troughs and it helps you manage your supply and gives our customers confidence in the stock. More importantly it gives the consumer the confidence to go to that independent retailer and say yes, this is operating well."
Meanwhile, in the past four weeks Booker has launched new point of sale material across its Premier symbol estate, which looks to reinforce the value proposition.
"It's great having offers but if the PoS isn't working hard enough, if it isn't clear enough, it's hard for the consumer to see the value of what we're doing there," said Johnson. "We've developed that with retailer AJ Singh and our Premier development group. The initial feedback is that's gone down exceptionally well with our retailers and consumers as well."
Johnson also laid out the wholesaler's intention to grow its food to go offer across all its fascias: "What we need to do is a better job on food to go. Every refit we do now, food to go is at the heart of it. There is so much we can do here, we are only touching the tip of the iceberg."
The Convenience Conference was hosted by The Grocer, Lumina Intelligence and Conveniencestore.co.uk.