Trading Standards teams in and around London are working "around the clock" in a bid to prevent an influx of fake facemasks and potentially unsafe hand sanitisers from hitting the capital's streets, London Trading Standards (LTS) has revealed.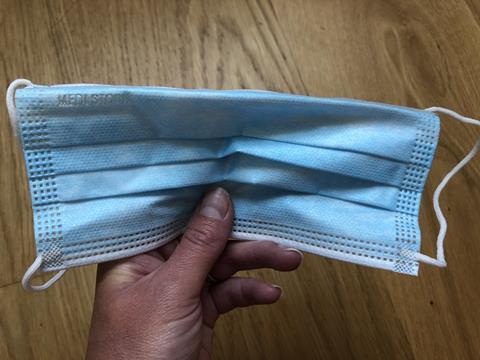 More than six million poor-quality face-masks and thousands of counterfeit hand sanitisers have been already been stopped at Heathrow Airport since the pandemic began, as the number of fraudsters attempting to profit from coronavirus continues to "surge" LTS said.
In the most recent seizure, 8,000 bottles of fake sanitiser branded as Andrex and Comfort were stopped.
Suspicions about the sanitisers were raised after officers spotted that the entire consignment had the same batch code and all products had identical packaging and labelling, except for the brand name.
Identical fake sanitiser products have already been found on sale in a Bexley shop by trading standards officers.
A further 4,500 hand sanitisers with false labelling have also been seized at Healthrow airport since the pandemic began LTS said.
The majority of facemasks seized at Heathrow airport have been labelled with false claims or fake safety certificates and around 4.25 million have had to undergo label amendments before they were subsequently released.
However, 2.25 million were found not to comply with legal safety standards.
Ealing Council's Trading Standards team recently detained 454,500 face masks described as "anti-virus", where fake safety certification was supplied.
Ealing also seized 60,000 face masks that failed to have the necessary importers details, batch, declaration of conformity or test certificates available to demonstrate compliance.
The borough has also seized 3,390 hand sanitisers, which lacked any legally required information regarding ingredients, batch, traceability, warnings or instructions.
Meanwhile in Tower Hamlets, trading standards offers have recently found UK-made hand sanitiser for sale online that contained the banned substance Triclosan.
LTS operations director Stephen Knight said: "Trading standards teams at Heathrow Airport and around London play an important role in protecting consumers from unscrupulous businesses seeking to bypass EU and UK safety laws.
"There has been a surge is firms attempting to import sub-standard face masks, many with false labelling or faked safety certificates.
"Trading standards teams are being pragmatic in seeking to let these important goods through, once misleading labelling is removed, and the necessary safety compliance can be shown.
Councillor Ray Puddifoot, leader of Hillingdon Council and London Councils' executive member for health & care, said: "Boroughs' trading standards teams are on the frontline of London's clampdown on sub-standard products that are supposed to help protect people from coronavirus.
"As these results show, dishonest businesses are seeking to exploit covid-19 pressures by bringing in significant quantities of unsafe equipment – but we're not standing for it.
"Trading standards and other organisations in the consumer protection sphere have been working around the clock defending the public from fraud related to the covid-19 pandemic. I am proud of their work and the contribution they have made to alleviating further harms during this unprecedented situation."
To report concerns about fake or dangerous products anonymously click here