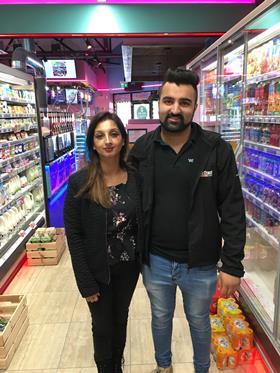 Last year the Sud family embarked on a radical revamp of their Racetrack Pitstop (Premier-branded) forecourt store in Glasgow. Shamly (left) and her son Guna said sales were dire when they acquired the store from MRH, so the aim was to change people's perceptions. Inspired by a visit to the US, they settled on creating a striking dessert bar complete with dozens of slush flavours, home-baked cup cakes and liquid nitrogen ice cream – along with a comprehensive c-store offer. Since re-opening last November, shop sales have doubled.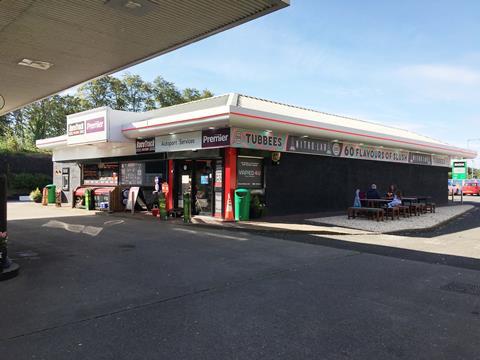 Dessert bar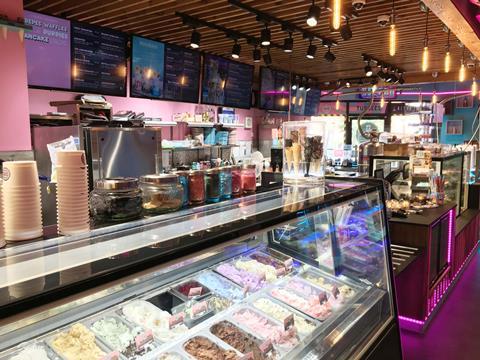 The eye-catching Tubbees Dessert Lab is housed in the former store room, which now takes the form of outside containers hidden from public view.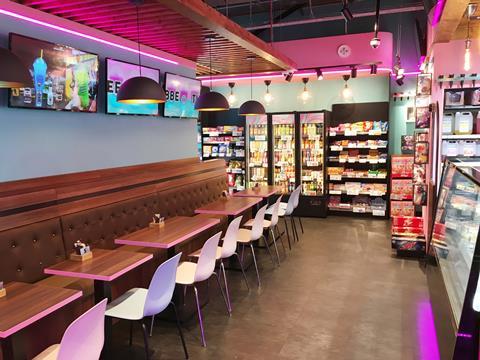 Explaining the motive behind the dessert bar, Shamly says: "We all like desserts and we knew we had to make a point of difference. It was important when we did the refit that it wasn't just another store."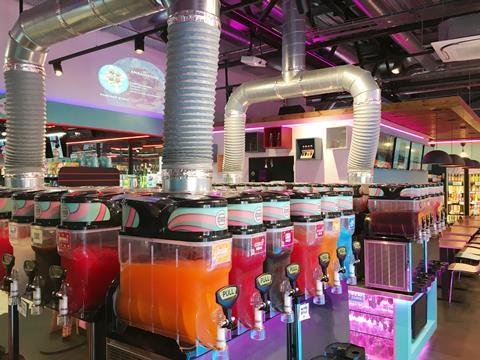 Inspired by the US, the bar features 60 flavours of slush. "Our main slush customers aren't children, they're 18-35s," says Shamly. Flavours include blue raspberry (the number one flavour), lychee, banana, guava and dandelion.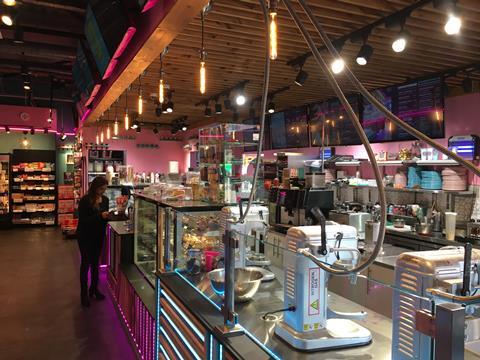 Liquid nitrogen ice cream, "the smoothest type", complements the main ice cream bar.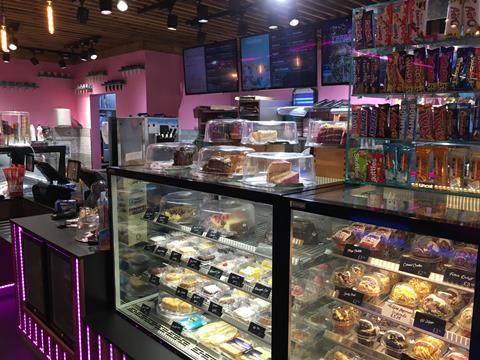 Cup-cakes are all made in store, as is the candy floss.
In store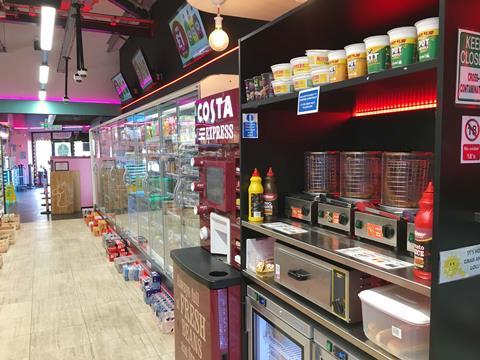 Food to go is stationed at the front and includes a water station and hot food including a hot pastries cabinet and Rollover hotdogs, as well as a Costa Express machine.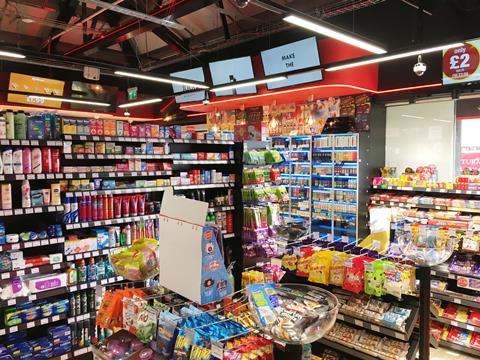 Medicines are now out on the shop floor, with sales up about "10 fold". "There's a freedom to browse now."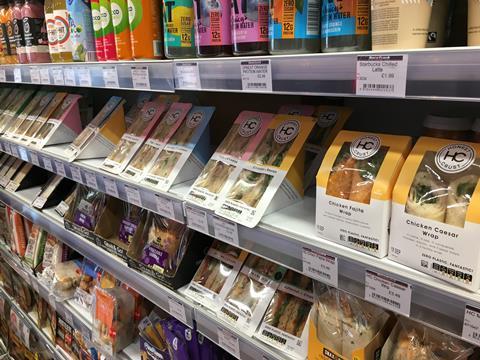 Sales of fresh have doubled since the refit, with sandwiches especially popular – in particular the Honest Crust brand.
About 70% of stock is sourced from Booker, including a lot of fresh products from Londis.
Vaping, cigars and alcohol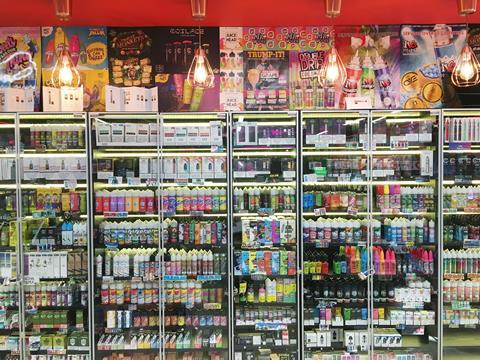 The vape stand is a sight to behold and a massive success. "Before, we had one metre for vaping at most," says Guna. "Sales are up about 20 times compared with before the refit. People are coming in from a distance and we're very competitively priced. Sales are growing continually – it's down to training and price."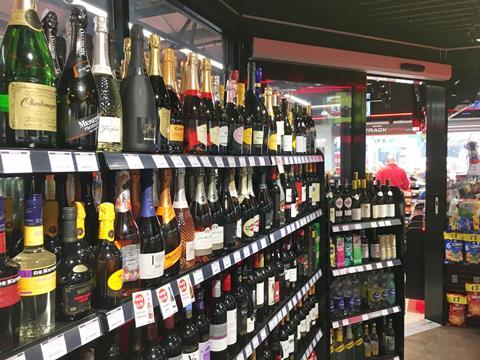 The Beer Cave features an extensive range of wines and beers, but the premium Havana cigar/malt whisky cabinet is the coup de grâce.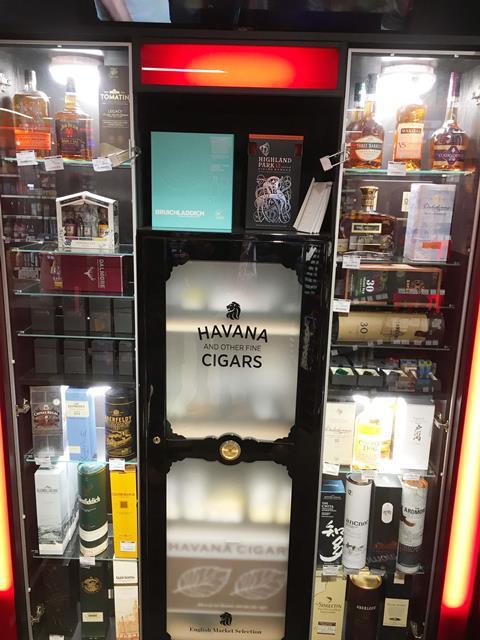 "The cigars are attracting a different clientele. Before we sold about two or three a week, now we're selling about 40 to 50 – which is £300-£500 per week," Guna adds. All staff have undergone a cigar training course.
Premium spirits are also sold behind the counter.
Extra touches
The family chose a 'lab theme' throughout the store, reflected in the branding and the scientific decor throughout – even in and around the toilets.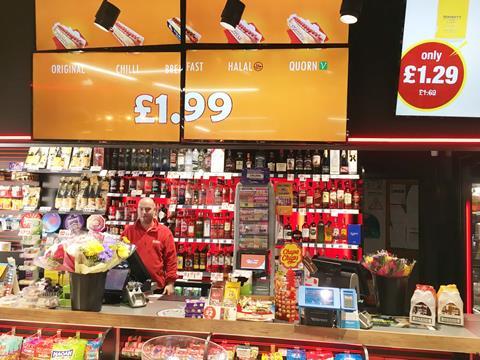 Media screens promoting various offers are dotted all over the store, including large screens behind the counter.
The store also features a free water station for refills, while the cups provided for slush are made from recyclable plastic and will soon be compostable. "Where we can cut out plastic, we have," Guna says.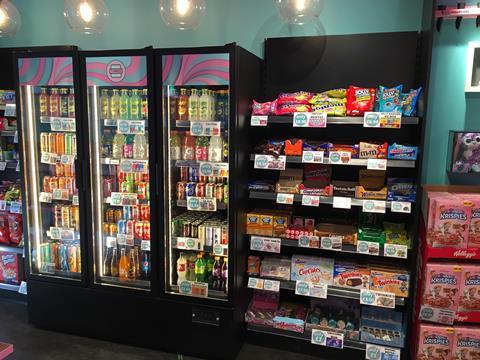 A section at the far end of the dessert bar is devoted to American candy and soft drinks, as well as some products from the Far East.