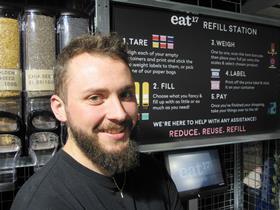 Spar Eat 17's latest store, which opened in Hammersmith, West London, last August, was crowned Best New Store at the 2019 Convenience Retail Awards. Managed by Gaetan Payot (pictured), the store has a more office-based clientele than others in the group, but a focus on hot and cold food to go means that the store is performing well. The outlet also has an ever-expanding range of items available without packaging, aimed at eco-motivated consumers. Here's a refreshed look at the exciting new concept.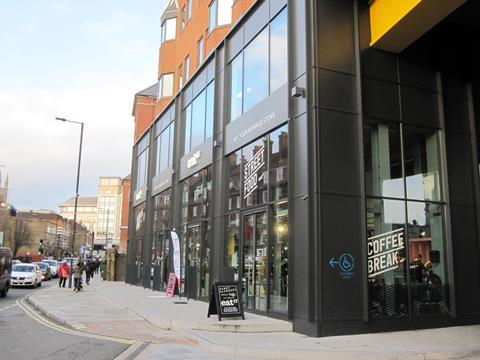 Fresh food and drink
The phrase 'Not Your Average Store' features on the external graphics at the site, and the store team live up to that claim with a highly premium and on-trend range of products.
Kombucha, natural shots, protein bars, wheat grass and hemp powder sit alongside more conventional products such as chocolate bars and Spar pizzas.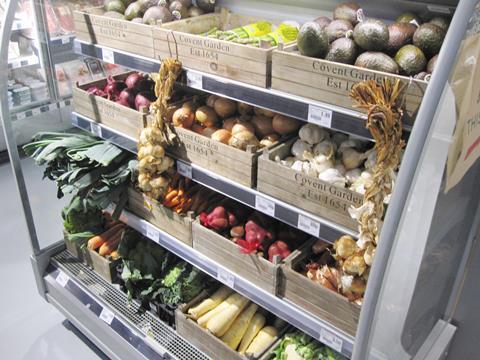 Fresh fruit and veg is sourced from local markets, and a butcher packs fresh meat and sausages for the store group under the Eat 17 name.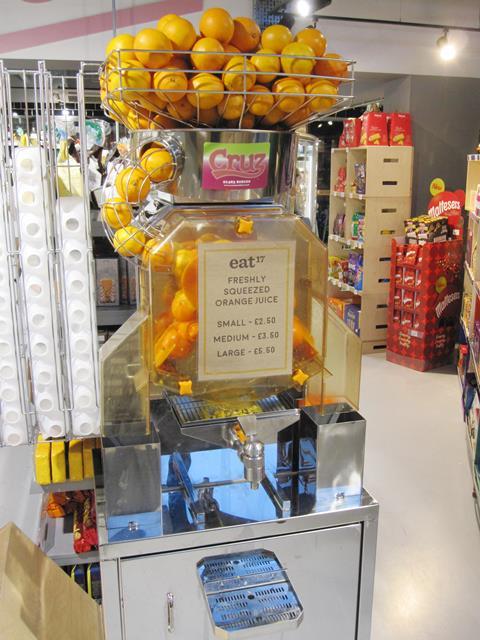 A machine for freshly-squeezed orange juice enhances the fresh and premium credentials, and also adds a little theatre.
Local craft beers also help make the store a destination for shoppers, with a huge range on shelf.
Eat in or out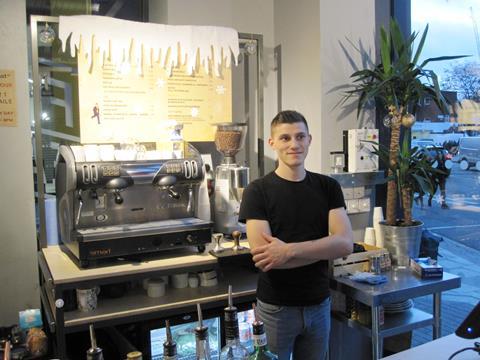 The 4,000sq ft store has enough space for a variety of food options to eat in or take away.
A barista coffee bar helps get office workers moving in the morning, while street food-inspired units from local start-up companies offer an appetising choice of meals. A concession offering Greek food is currently very popular.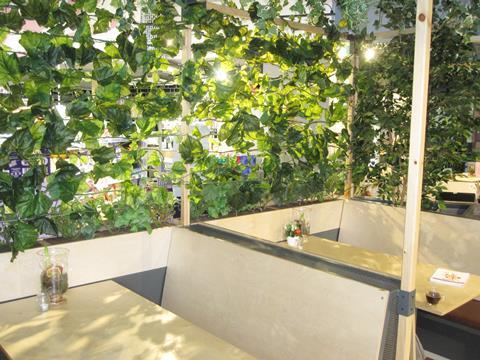 This pleasant indoor seating area allows shoppers to enjoy their food and drink in comfort. An additional outdoor seating area at the back of the store is also popular in warm weather.
Packaging-Free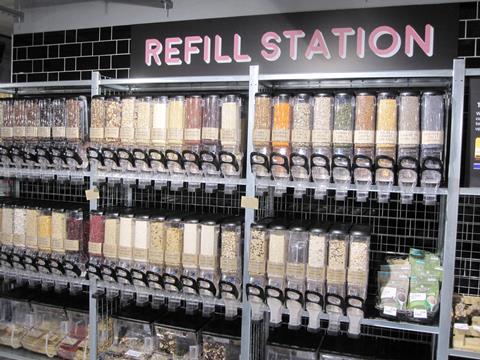 Hundreds of lines including nuts, cereals, rice, confectionery, tea, coffee and pasta are sold packaging-free for shoppers who bring their own containers.
Scales and instructions on how to weigh and price items are located at stations around the store.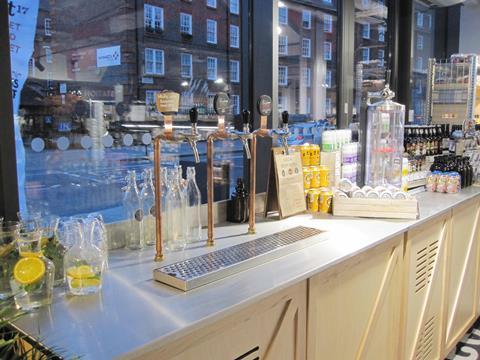 Liquids such as balsamic vinegar and premium oils can also be bought in this way. Reusable growlers are supplied for alcohol, with still and sparkling blends from Borough Wines and local beers literally on tap. The store also has a licence to allow consumption on the premises.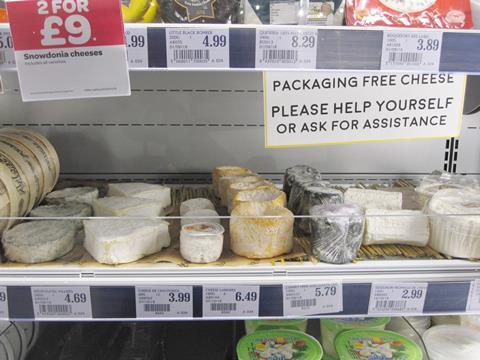 The store aims to sell as many items as possible without excess packaging, particularly where plastic is standard. Unwrapped cheeses and single eggs are available to buy.
Building the brand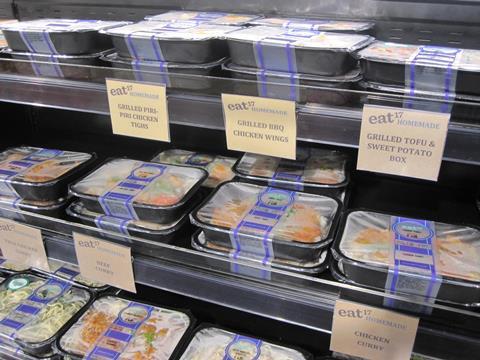 A large and growing range of products is for sale under the Eat 17 own brand.
Ready meals, salads, sandwiches, wraps and other ready-to-eat food lines are made every day in the kitchen at the company's Hackney store and distributed to the rest of the estate.
The company bakes its own bread at two of the four sites, including super-premium sourdough varieties.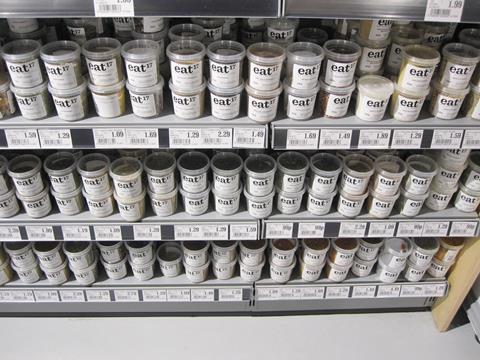 The brand name is added to specially-sourced herbs, spices, meats and cheeses as well as the company's famous Bacon Jam.
Eat 17 Pilsner is packaged for the retailer, and coffee roaster Perky Blenders has also created a house blend.