Independent c-store retailers have criticised Warburtons for suspending deliveries in favour of supplying supermarkets, without providing notice.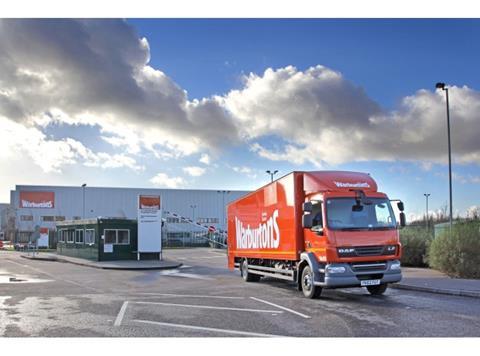 Ram Sidhu, owner of Sidhu News and Convenience Store in Kingstanding, Birmingham, said his tri weekly Warburtons deliveries were cancelled without notice on Wednesday.
He said he called the company at about midday on Wednesday, after the morning delivery hadn't arrived, to be informed his deliveries would be stopped for two weeks.
Warburtons said it would review the decision after 14 days. "This is an incredibly difficult time for people and businesses across the country and we are doing our best to bake and deliver as much food as possible, every single day," the company said in a statement. "But it isn't easy, and we must also look after our own people."
Ram said he would have understood had he only received half an order under the current circumstances, or even if he had received some prior notice of the decision.
"Why could no-one be bothered to tell me? I told them that it smacks of the big man/little man," he added.
"I've been with Warburtons for x number of years and supported them through good and bad. I take orders from nearby elderly residents who I felt I let down on Wednesday. I've completely cancelled my Warburtons order now."
Ralph Patel, who owns the Look-In store in Woodmansterne, Surrey, wrote on Twitter: "Called Warburtons this morning [Wednesday] to check where our delivery was, only to be told we have had our deliveries suspended.
"This is how they repay us for being loyal customers – not big but regular. Sort it out Mr Warburtons. All regular customers should be served. Not the big boys."
However, Hull retailer Sam Coldbeck, owner of Wharfedale Premier, defended Warburtons' decison: "They are however supporting cash & carries. Why should Warburtons' drivers risk their health and safety during a Lockdown by entering several retailers shops when they can make one drop to a Warehouse? These aren't normal times surely?"
Warburtons added in its statement: "Our drivers are working harder and longer than ever before trying to get to as many stores as we can but we just don't have as many people as we would like to get to every customer we normally would serve.
"As a company that prides itself on its direct to store delivery, this is a really difficult decision to make and one we haven't taken lightly. We are looking at other ways we can support our smaller customers and have improved the stock available in wholesalers for example, we will also do our best to ensure isolated rural communities are impacted as little as possible as well. As soon as we can change things, we will."