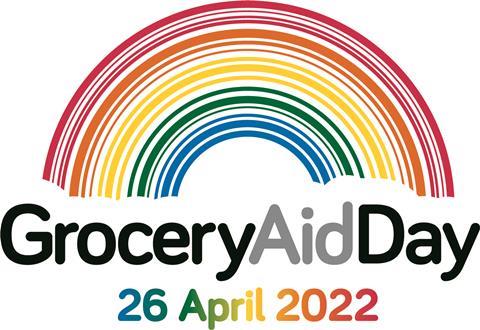 26 April marks GroceryAid Day, when the entire industry comes together to raise awareness of the charity that supports so many in this sector all year round. According to GroceryAid, it has already experienced a 93% rise in applications for financial support and a 47% increase in calls to the free and confidential 24/7 Helpline since this time last year
Retailers and their staff can help spread the word about the work that GroceryAid does and the support available to the entire industry.
There are plenty of ways to get involved with GroceryAid Day:
Follow @GroceryAid on social media and share posts. If posting on social media tag @groceryaid and hashtag #groceryaidday
Sign up to their newsletter and share with your colleagues
Add details about the 24/7 Helpline and services to your company's communications and platforms
Order printed materials to distribute among stores, depot & distribution centres
Download digital assets and resources to use across internal company communications
If you are struggling and need support, call GroceryAid's free helpline on 08088 021 122.
GroceryAid has advice and support for numerous reasons:
GroceryAid offers non-repayable one-off grants are designed to help those experiencing an unexpected emergency, a change in circumstances or a sudden gap in income.
It has put together information to help those in the retail through the pandemic. GroceryAid offers access to a Health and Wellbeing portal, Relationship Advice, Debt Advice, Legal Advice, and Counselling.
There is a confidential Helpline 24/7 for personal guidance and support across a wide range of topics. Available to grocery colleagues past and present, their partners and dependents, regardless of the length of service, the helpline is staffed by trained counsellors to offer immediate or more long-term support.
GroceryAid has partnered with Rightsteps, one of the UK's most trusted health and wellbeing experts, to offer an online portal of self-help information on a range of topics split into Mind, Body, and Behaviour.
Online Mental Wellbeing Support (ages 11-25)
GroceryAid provides a digital mental health and wellbeing platform gives free, confidential online counselling and support to students and young people aged 11-25. If you work in the grocery industry your children or dependents can access this service.
GroceryAid has partnered with Relate to provide free relationship counselling and support.
GroceryAid offers critical incident to colleagues needing help deal with the trauma of witnessing or being involved in a critical incident in the workplace.
GroceryAid has partnered with Law Express, one of the UK's leading providers of independent telephone advice, guidance and information to provide legal support and information about your rights.
The charity supports grocery colleagues who give care to, or who are cared for by others in their household.
There is a free helpline to help you get back on track and manage your finances if you're struggling with debt.
GroceryAid offers a wide range of support services for people struggling with stress, anxiety, low mood or depression. These can be face-to-face (via webcam currently) or on the phone.
Woebot is an artificial intelligence counsellor available 24/7 via an app for iPhone or Android. It allows a user to access in the moment emotional support 24/7 and enables them to track their mood, identify patterns and give insight into particular issues or concerns that the user may not have realised were causing emotional distress. Woebot can teach the user techniques and tools such as cognitive behavioural therapies or breathing exercises.
Advice and support for anyone affected by gambling harms.
GroceryAid offers extra support and resources for managers on issues such as managing change, critical incidents, and effective workplace performance, alongside current information on furlough, illness, and redundancy.