Learn more about the success of Jempson's over the past 70 years as KP Snacks, celebrating its own 70th annivesary this year, uncovers insight from Stephen Jempson and the retailer's long-term success.
KP Snacks, this year celebrating 70 years of success, has been delivering delicious, high-quality nuts since 1953. The company's trading director Matt Collins talks exclusively to Stephen Jempson who runs Jempson's, a multi-unit retailer that has been going since 1935.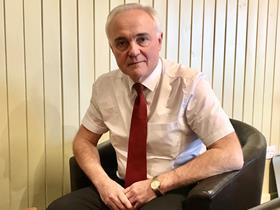 Tell us a little about your business and the changes you've seen in retail over the years
Our business was founded by my grandfather in 1935, 88 years ago. My grandfather George started the business as a small bakery in Peasmarsh, East Sussex, serving the local community and neighbouring villages.George's son Harold, my father, joined the business in the early 1950s, taking it over fully in the late 1960s. With the arrival of long-life plant bread (Sunblest/Mother's Pride), a small village bakery was no longer a viable business to support a young family.
The business needed to diversify, so Harold converted the 225sq ft village bakery into a small store self-service grocery and introduced a mobile grocery store. The seven mobile grocery vans soon became unprofitable, and all efforts were concentrated on the self-service store. This grew rapidly and, as funds allowed, a small extension was added.
The village store got to 11,000 sq ft in the early 1990s, at which time my brother Andrew and I took over the business. Subsequently, this was knocked down and a new 30,000 sq ft store, with petrol station and car park opened in 2001. The business now has nine stores and eight bakeries (trading under the Rye Bakery Brand).
How have you managed to create such a successful business?
We pride ourselves on offering our shoppers the highest standards of customer service, as well as some of the finest foods from around the world. We have tried to build a business that is built on honesty and strong values.
We try to stay really close to our customers, suppliers and colleagues. I know that is a cliché, but you have to adapt to what they want and need. I visit every store at least once a week and observe how customers shop. No one sees my diary! Dressing in the same staff uniform as other colleagues, it is surprising what you learn - for example, what special offers customers walk past, how many shop with the Jempsons special offer leaflet etc.
Availability, correct POS and merchandising detail are so important and it is vital that every store colleague is fully 'bought into' the way we operate. Nothing beats walking the shop floors and talking to people.
I was out doing deliveries to one of our bakery outlets a couple of weeks ago and a man came up to me in the street and asked what it's like to work at Jempson's as his wife was thinking of applying. I had some unsolicited feedback about the business, and then told him they'd looked after me for 40 years, so off he went to pick up an application form.
What are the secrets to your retail success and longevity?
For us, it has been about growing steadily, delivering what customers want, looking after our colleagues and maintaining ownership of the brand, what it stands for, and staying true to our values. Security of supply is a great asset in running an independent business, retaining the brand and many aspects of its supply chain.
Our vertical supply model proved a great asset in the Covid months. The company still manufactures its own chilled ready meals, food-to-go (sandwiches etc), confectionery and bakery goods. Not only that, we still go to the wholesale fruit & vegetable markets and purchase a huge amount of local meat and fish.
We are only a very small private company compared to our competitors. We live locally, and put local suppliers at the heart of our offer. We purchased goods and services to the tune of £4.6m from them in 2022. It is all about working in the local economy, providing for them and becoming part of it. Then we can reinvest back into the area, creating local employment, and investing back into infrastructure. I just wish more of our legislators understood this.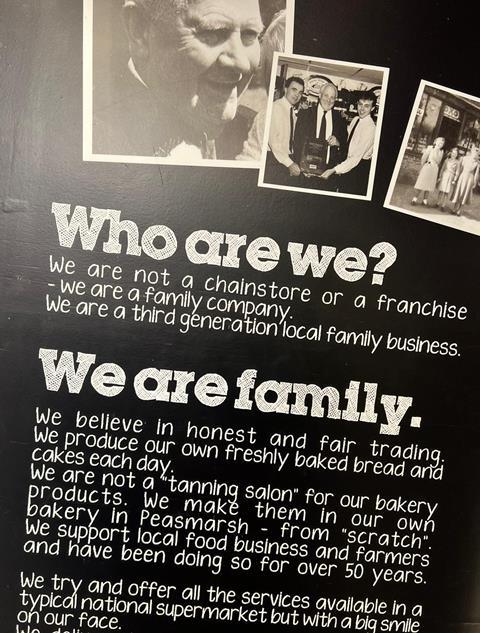 How important is the CSN category in your offering, specifically the role of nuts?
It's hugely important in all our stores. The singles and pick-up packs are really important for our smaller stores, and we have large CSN fixtures in our bigger stores, expanding our nuts offering to a bay-and-a-half. Given the consumer drive to healthier snacking, we also have further nuts selections closer to fresh and healthier ranges. It's an important category for margin and therefore we have a good range across the board. From KP, I particularly like the pouch packs, which are great at Christmas.
What advice can you give other retailers on what they can do to future-proof their businesses?
There is no silver bullet - let's be clear about that. As my grandfather once told me: "The days of prosperity will be set against the days of adversity." Tough times will come, so you have to be prepared.
Building a successful business is hard work, very hard work. Forty years on, I still put in 50-60 hours a week. But hard work and persistence have paid off. Manage your growth, pay your bills and grow slowly. Keep a close eye on your customer and be adaptable to what they need – these are the people you'll learn from.

KP Snacks is the UK's number one manufacturer of nuts and popcorn, and number two manufacturer of bagged snacks. We make some of Britain's most iconic snack brands including McCoy's, Hula Hoops, Tyrrells, Butterkist, KP Nuts, POM-BEAR, popchips, Skips, Space Raiders, Discos, Nik Naks, Wheat Crunchies, Roysters and Frisps. We also produce many fantastic products for the UK's leading retailers. We are proud to create millions of happy snacking moments for people every day! We employ over 2,200 people in the UK across our seven manufacturing sites and our head office in Slough, Berkshire. KP Snacks is proud to be part of the Intersnack Group.
View full Profile