Ralph Patel, owner of The Look-In, Woodmansterne in Surrey, is relying on traditional categories, such as newspapers and magazines, to keep his tills ringing all the way up to Christmas Day.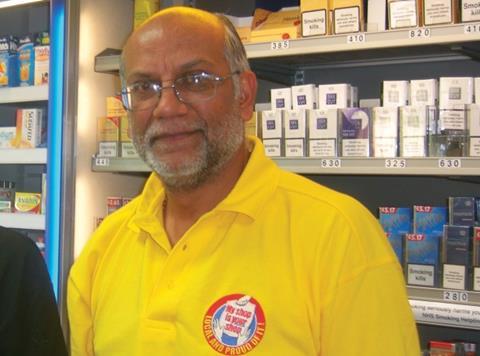 He says: "We're fortunate to be in a nice village where newspapers and mags are still very popular and we have our regulars who pop in for a chat while buying their paper and a few top-up items.
"They really like to support us in the run-up to Christmas which helps to keep our sales ticking over in areas that aren't doing quite as well for other retailers.
"Our newspaper sales are still in a good place, thanks to our traditional customer base, so we see no reason to cut down on the space dedicated to the category in store.
"It is an area of our business that encourages people to make additional purchases. For example, many of our regulars buy a packet of biscuits or box of tea bags to go along with their paper or mag.
"When the weather is cold and unsettled, like it is in November and December, people want a cup of tea and a biscuit as a comfort to get them through the winter months.
"Biscuits do well for us and we are sensible about the pricing and promotions we run so people are getting a good deal at a time of year when money is tight."
Star performers
"Tobacco, newspapers and mags are top categories for us, followed by the lottery. We are taking advantage of all the festive draws over Christmas because they always help to drive footfall.
"It is just a shame that Christmas Day falls on a Wednesday when we are closed because that is a night when they will have one of their biggest draws of the year.
"We're just going to upsell as many tickets as we possibly can after the Saturday draw (19 December) and remind people to buy a few days before to avoid a mad rush on Christmas Eve."