Nurishment has given its range of flavoured enriched milk cans a modern new look in the brand's first redesign for 30 years.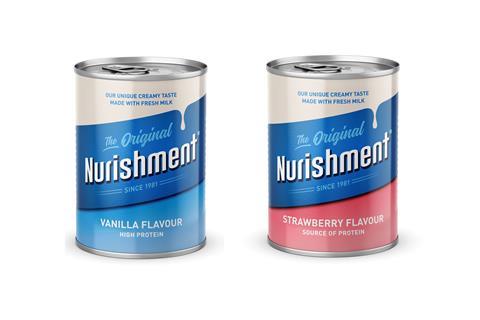 Available to c-stores and independents through Nisa and cash and carrys nationwide, the updated Nurishment line-up now sports a clearer pack design with the same caramel taste that comes from fresh cooked milk.
Known for its ring pull can, the brand is hoping the new look will appeal to on-the-go consumers looking for a mid-morning snack or sweet treat throughout the day.
Nurishment comes in 400g cans and in four flavours: vanilla; strawberry; chocolate; and banana (rrp 1.40). Each can contains essential vitamins and minerals (A, B12, C and D, as well as calcium, folic acid and manganese) plus 20g of protein.