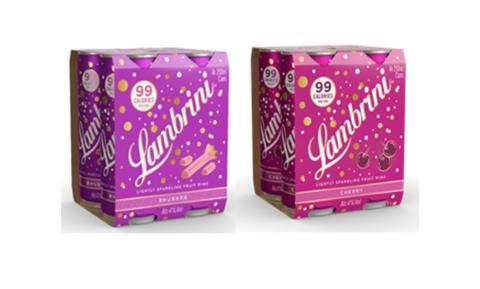 Lambrini has expanded its ready to drink range with a new four-pack format.
Available in four flavours – Cherry, Rhubarb, Mango and Strawberry, the new formats are available now with an RRP of £5.
Lambrini brand manager Graeme Sharp said: "With the current restrictions on meeting up indoors, paired with the arrival of better weather, we know that consumers are spending more time outdoors in parks and gardens. During these occasions, convenient, ready to drink formats are key. The RTD format, along with the delicious range of flavours containing just 99 calorie per can, make our Lambrini cans range perfect for tapping into this opportunity. Now, the new four pack format is a great way for retailers to trade customers up to make a bigger purchase".
The brand is also investing £500k spend in above the line advertising during the summer months, including out of home and consumer titles.