Humble Warrior, maker of plant based drinks, has launched a redesigned sparkling drinks range into the health-conscious adult soft drink market.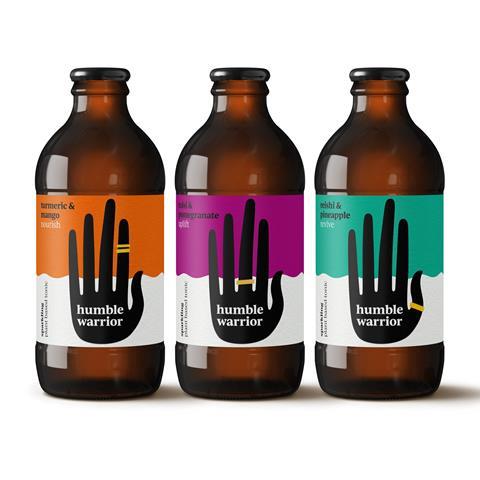 Consisting of three new flavours - tulsi & pomegranate; reishi & pineapple; turmeric & mango – the range has been hand-crafted with more plants and more flavours for added impact.
Made with fruit juice, the drinks feature updated branding to communicate this messaging and highlight that the range is also low in calories and contains no added sugar.
Rosh Amarasekara, founder of Humble Warrior, commented: "We're thrilled with our new range of sparkling drinks. They're punchier on taste and even stronger on impact - because we think the adult soft drinker deserves something exciting and delicious when they reach for something healthy.
"As always, we're inspired by ancient traditions and draw authentically on the power of plants so what you're getting is not just kick-ass for your insides but will slay on taste too!"
For more information about stocks and pricing, contact: accounts@the-humble-warrior.com.