Chicago Town is launching a new masterbrand campaign to encourage a deeper engagement between customers and its brand story.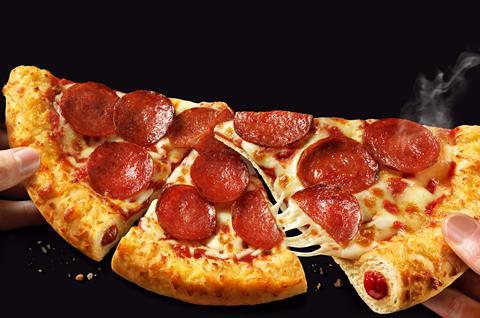 The campaign will herald a new look and feel for the brand, with updated packaging bringing the line-up together and encouraging consumers to purchase products right across the range.
The new look includes the re-naming of the brand's The Pizza Kitchen range to Chicago Town Tiger Crust, plus extensive above and below the line marketing support.
The new brand proposition, 'Real Taste of Chicago', celebrates the brand's Chicagoan roots and diverse range of pizzas in a bid to appeal to its core frozen pizza target audience.
Chicago Town has also invested in a new advertising creative, with social media support, PR and shopper marketing activations making up a £5m in the brand relaunch.
Paula Wyatt, head of marketing for pizza at brand owner Dr. Oetker, said: "This year we're taking a holistic look at Chicago Town and are delighted to re-launch the brand with an exciting creative campaign, which both celebrates our Chicagoan heritage and full range of pizzas.
"While our pizza sub-brands continue to perform well, the category is evolving and is more competitive than ever so, we felt the time was right to re-launch our masterbrand in a unique, engaging way."