Sharing information on merchandising, equipment, categories and suppliers is enabling convenience retailers to stay ahead of the game. A selection of retailers tell C-Store the best ideas they've gleaned from their peers.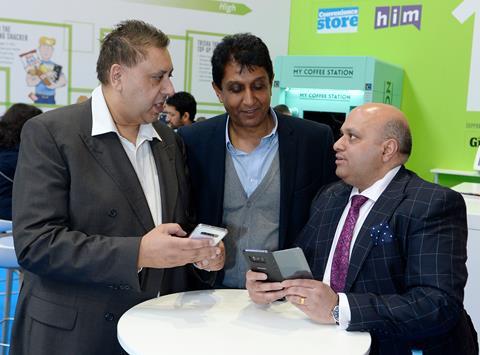 Whether you are just starting out in retail, or have been in the business for years, the learning never stops. Even the best in the business are still developing their stores, inspired by what they have seen elsewhere.
"It's good to go outside of your box and speak to other retailers," says Barry Patel, who owns two Nisa stores in Luton.
Barry gets inspiration in a number of ways. "I'm in two or three WhatsApp groups, exchanging ideas and sharing contact information," he explains. "I also visit stores and take my staff with me, and we go to exhibitions, too."
He claims that constantly exchanging ideas with other retailers helps to keep his store fresh, which gives customers more reason to visit. "I think we all have so much competition with Lidl and Aldi that we need to get out of our stores. Otherwise, when customers come to the store, it's all the same old thing."
By his own admission, Justin Whittaker's MJ's Premier store – this year's Convenience Retailer of the Year – is the culmination of ideas borrowed from other shops. "That's where our store has come from," he says.
Despite having run his store in Royton, Greater Manchester, for more than 30 years, Justin decided to hit the road and see what everyone else was doing, before breathing life into his store with a host of new offerings. "Me and my son travelled the UK, went to all the top stores and picked ideas off of each store. We took lots of pictures, got back and thought: 'What's going to work for us?'."
He believes that borrowing ideas is the only way to survive in today's cut-throat retail environment. "If you want to progress, you have to share," he says. "The multiples are so strong and have so many funds at their disposal that if we don't work together, we're not going to get anywhere."
His quest to design the best c-store in the land took Justin all over the UK. "We went up to Scotland and saw the great cake display at Faraz Iqbal's Linktown Local," he says. "And we went across to Mo Razzaq's in Glasgow and saw he was doing the dessert bar – that's where that side of it [my business] came from.
"We got ideas from across the country, said what would work for us and then put them all together, no real brains from us – we just copied what everyone else was doing."
He claims that every store he visited gave him new inspiration. "We've been to Mandeep Singh's Premier in Sheffield and Sam Coldbeck's store in Hull. With Mandeep, I liked how he uses his Facebook and social media to really push the business. He's got a mini army of more than 14,000 followers. He's a great guy, he just says: 'Look at my Facebook and copy it'. We've done that and we're up to 4,000 followers."
When visiting Sam's Wharfedale Premier, Justin was impressed with local sourcing. "At Sam's store she had some great sandwiches, pies and sausage rolls on the local bakery side. We've now got a local baker doing muffins."
Justin's tour also took him overseas. "We went to Ireland as well to see some of the Eurospars, which are amazing. We went to Europe, too, over to France to see what everyone was doing."
And now that Justin has put many of these ideas into practice, he is only too happy to return the favour and show other retailers around his store. "We had about 10 or 15 people from Booker the other day looking at the store and taking pictures and picking up ideas," says Justin. "I just say to people now: 'Look at ours and if you don't know what to do, just copy'. We have to keep together. Most convenience stores battle each other, lowering their prices, 'he's cheaper than me'. And it shouldn't be like that, because it's the multiples that end up on our doorstep."
He may have won the prestigious top gong at the Convenience Retail Awards, but Justin is already planning his next store trips. "Everybody says: 'Congratulations, you're number one!'. But we won't stay number one for long if we don't keep improving, so we'll be out again this summer seeing what people are doing and how we can improve."
One retailer who is keen to visit MJ's is Paul Stone, who owns five Spar stores in Manchester. "You never stop learning, all the best ideas are nicked!" he grins. "As soon as we got back after the Convenience Retail Awards, we said we need to go to MJ's in Royton. You have to go and look at what they're doing – they must be doing something right."
Paul doesn't even switch off when on vacation. "Even when I'm on holiday I'm in and out of stores all the time, I love it. I do a lot of work with the Association of Convenience Stores as well and they run two or three study tours a year, and there are Spar ones, too. I love retail in general, so even when I go to a shopping centre I'll look at what other stores are doing."
Paul Gardner, who owns two Budgens stores in North London, is another advocate of sharing knowledge. "I have to say, I go round pinching people's ideas," he says. "I don't come up with an awful lot of ideas myself. It's about going around and looking at the best retailers in the country and seeing what they're doing. It might be the multiples, but actually there are a lot of independents out there doing a terrific job."
He claims that even small changes can make a big difference. "There might be a couple of little gems, for example, a brand that you haven't seen before that you could make a nice feature of and run sampling on. It's about picking out what you think is going to work for you."
Bay Bashir couldn't agree more. "There are so many ideas out there that are easy to implement," says the owner of five Go Local stores in Middlesbrough. "If you go out of the business to do anything, I always feel you have to bring something back to make your visit worthwhile."
Over the next two pages, retailers have shared with us the best nuggets they've picked up from other stores. Why not see what might work for you?
Making room for serve-over counters
Harj Dhasee, The Village Store, Mickleton, Gloucestershire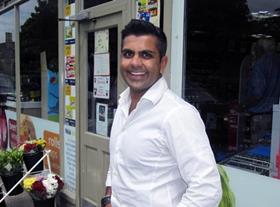 "I try to get out as much as possible and learn from other retailers and see what they're doing. Actually visiting a shop means you get the visual impact of walking into the store. Mo Razzaq's Family Shopper store in Blantyre was really worth visiting – I was gobsmacked. I've definitely come back with some great ideas.
"I'm now going to be condensing our range down to fit our demographic. I'll be doing a full range review, looking at what does and doesn't work and seeing how we can implement some of Mo's local butchery and his dessert bar ideas into my store."
Mo was a triple award winner at this year's Convenience Retail Awards – see p20 to see what all the fuss is about.
Reducing plastic use in store
Paul Gardner, two Budgens stores in North London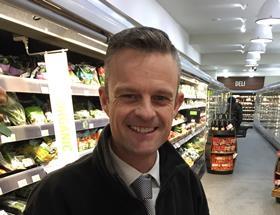 "We've got to continue looking at what other people are doing. I think the work that Andrew Thornton has done on a plastic-free environment at Budgens Belsize Park is terrific. What a fantastic idea, he's gone hell for leather with it and it looks great.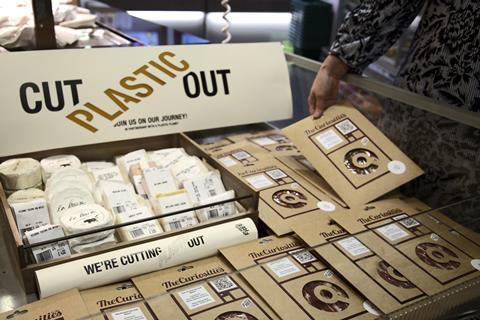 "It starts you thinking and you realise there might be a few quick wins here. Can I take parts of that idea and use it in my store? For example, do we need to have five bananas on sale in a plastic bag? No, we'll get rid of that and sell them loose."
Promoting unique gift packaging
Sam Coldbeck, Premier Wharfedale, Hull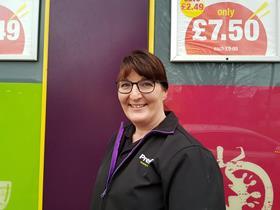 "I learn a lot from other retailers. I'm on quite a few WhatsApp groups and you pinch ideas from other retailers. I saw that Faraz Iqbal of Linktown Local in Kirkcaldy was ordering clear plastic baubles on the internet from China and putting miniature spirits in them – a simple idea, but selling something you've got on shelf anyway in a unique format. He used Facebook to advertise it to customers.
"The nice thing about convenience retailers is, because we're not in the same town or city, we're sharing ideas all the time. It's a great little community."
Changing how chilled pizzas are displayed
Barry Patel, Nisa Marsh Farm, Luton, Bedfordshire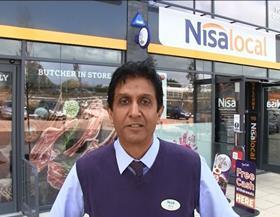 "If you don't share ideas and best practice, you become stagnant in your environment. We network with a lot of other Nisa retailers in Luton, including Scott Jell, who runs a store in Lewsey Farm. We get an idea of how other stores work and how they merchandise things.
"Myself and Scott both sell chilled pizzas, but I wasn't able to sell many and he was selling loads, so I looked at what he was doing. I then merchandised my chiller so that they were front-facing like his, rather than stacked on top of one another. Pizza sales went up 25-30% as a result."
Displaying spirits on the shop floor
Jerry Tweney, Prestbury Village Stores, Cheltenham, Gloucestershire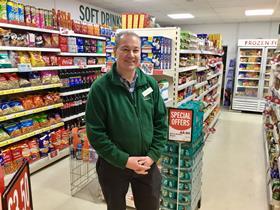 "We've just massively increased our spirits range. We've got 10 different types of gin, 12 different types of vodka, eight different types of whisky. Flavoured gins are really fashionable at the moment. We even have people come in who collect gins. But I think we are hindering the sale of them by putting them behind the kiosk.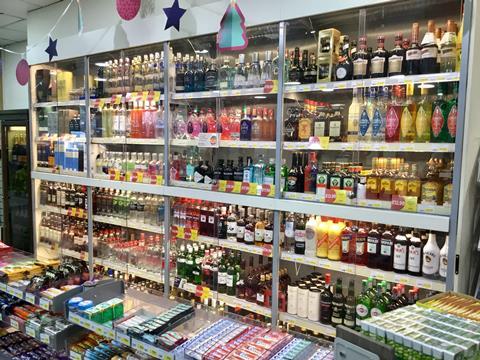 "I'd like spirits to come out from behind the counter and into the main body of the store, albeit in a locked cabinet, because it's difficult to see behind the counter. Someone who does that really well is Paul Gardner at his Budgens in Islington, North London. You look at people like him, and Guy Warner [owner of Warner's Budgens and Jerry's former employer], and you take a leaf out of their book."
Using WhatsApp to communicate with staff
Bay Bashir, Five Go Local Stores in Middlesbrough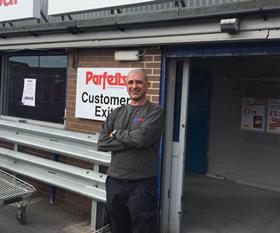 "I'm always wanting to listen and take ideas from people, other retailers are happy to share things. The best idea I've borrowed is sharing WhatsApp with the staff. I was talking to Paul Cheema [of Malcolm's Stores in Coventry] at one of the forums I was at and he said 'Don't you have it?.'
"I now have a WhatsApp group for each of my stores and an overall group for all the stores together. It's the best way to relay messages to everybody very quickly and easily. Looking back, I don't know how I got by without it."
Introducing healthy eating fixtures
Sandeep Bains, Simply Fresh, Faversham, Kent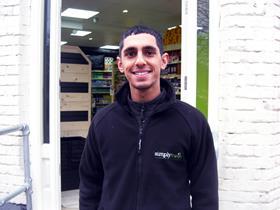 "You can't afford to stand still so you've got to keep learning from each other. Sid Sidhu [of St John's Budgens in Kenilworth, Warwickshire] and Kay Patel [owner of five Best-One and Global Food & Wine stores in London] are leading the way in terms of having healthier snacking and protein products.
"We're now moving to healthier sections in store. One bay will be healthy snacks and the other will be gluten-free and organic stuff. If you've got a transient customer base then there's definitely space to add healthier varieties. We've got a gym nearby and hopefully we can tap into that market."
Sourcing local farm produce
Justin Whittaker, MJ's Store, Royton, Greater Manchester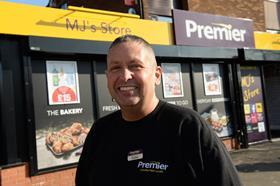 "We've been doing local stuff with farms, so we've got glass bottles containing milk produced by the cows on the hill above the shop at Tandle Hill Farm. We've also got eggs from the hens there. This is what we've learnt from everyone else. That gets the older customers coming in, because they want to support local businesses.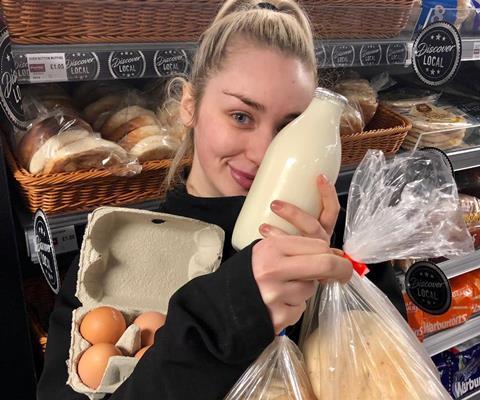 "Dan Cocks, who owns Premier Whitstone Village Stores in Devon, was selling milk in glass bottles and I thought 'I wish we could do that'. There's fantastic margins – the milk came in at 50p so we put it on at 85p. The eggs make a really high margin, too, you're making proper money. You shouldn't forget about any part of the shop – we have to work on everything."
Installing an orange juice machine
Paul Stone, Stone Spar Group, Manchester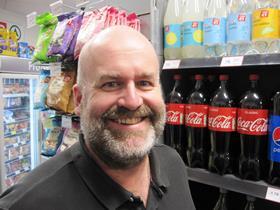 "Our freshly squeezed orange juice machine is working well. That idea came from David Charman at Spar Parkfoot in Kent. I talked to him about it and then saw it in store and was very impressed with it. When he decided to purchase his machine, we got in touch with the same company. We did a trial with OJ Fresh in October and now we're buying the machine. Freshly squeezed orange juice has been around for a while, but it doesn't work at every store so you need to make sure. We've put it in Princess Street and Oxford Road and we're going to put it into City Tower when it next has a refit."
Selling pizza to take away
Raj Aggarwal, two Spar stores in Leicestershire and Sheffield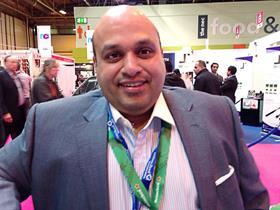 "Sunder Sandher has a Chicago Town Pizza to Go cabinet at his One Stop in Leamington Spa and, because of him, I'm looking to get that in store. Sunder won't mind me saying that when someone tries out a new concept in their store and has the results to prove it is a good investment, then you can say actually, that works."
Sunder sells about 10 pizzas a day. He sells them at £2 a slice, £3.50 for half, £6 for a whole pizza, or £12 on Deliveroo.
Dr Oetker says that its Pizza to Go offers a 50% margin.